Does your skin feel drier and more sensitive in the winter? I know mine does. It's already sensitive as­ is; but with the harsh winds and drier air, my skin ends up feeling parched. It's the worst on my face. I can cover up the rest of me before I step out into a snowstorm, but my face will still get the brunt of it. It's especially dry on my cheeks and around my nose; this is skin that is particularly thin and susceptible to redness and irritation. For those times that you need something to calm the skin on your face, Eminence has got you covered. Eminence Organics has a Calm Skin line of face products that can help bring back your summer skin!
Eminence Organics Calm Skin Line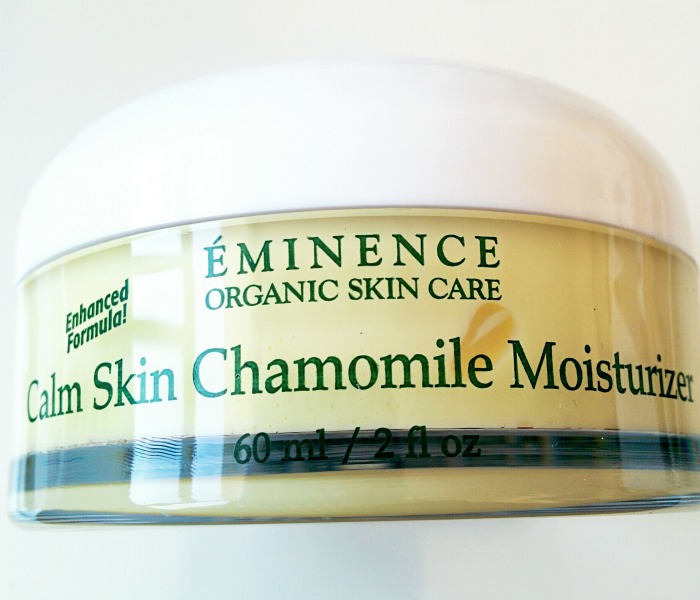 The final step in this series is to moisturize using the chamomile moisturizer. This cream has a lovely citrus smell and contains soothing aloe. What surprised me is that it also contains salicylic and lactic acids. These are typically used to control acne and gently peel away dead layers of skin. I wasn't expecting these ingredients in the moisturizer, but they do a good job of keeping my skin smooth, clear, and soothed all at the same time. I haven't found another moisturizer that does all of this.
Shop This Story:
Share on social: