Drybar was originally started in L.A. but recently its products have made their way to Canada; more specifically at Sephora, but their first Canadian location will be opening in Vancouver. I had heard about Drybar but had no clue that they had a line of products and tools. What was most intriguing was the catchy names of the products. Being an avid cocktail-drinker, the names really caught my attention - a product line after my own heart.
The Sheriff – Firm Hold Hairspray ($33.75)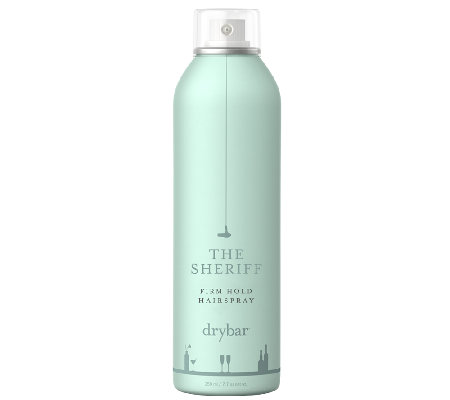 This hairspray definitely has a strong hold yet it finishes with a soft shine. The prune oil provides light conditioning and has notes of jasmine, sandalwood and vanilla. While I found the spray to have too strong of a hold for my every day wave, it was ideal for up-dos and slicked back ponytails – basically any style where you need to hold every hair in place. (note that Toronto Beauty Reviews was sent the US version of this product. Canadian version is called "Le Sherif").
Share on social: