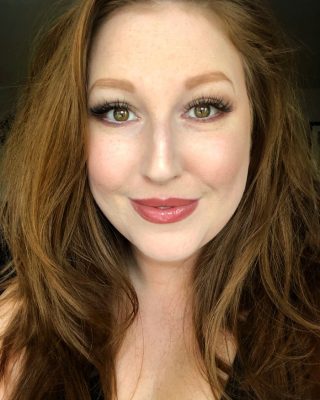 Hi! I'm Maddie, a fiercely proud Torontonian and a lover of all things beauty. Here on TBR, you'll find beauty news, product and service reviews, makeup tutorials, and information about local events. My contributors and I are passionate about beauty, skincare, and wellness, and love being able to share our discoveries and creativity with you!

Our Roots
Toronto Beauty Reviews was founded as a personal blog by Elaine Atkins in 2010, and grew steadily from there. Almost 10 years later, we're still going strong! We have tried a ton of products, have been introduced to incredible brands, and have watched the beauty industry become more diverse and accessible each year. Elaine stepped down as editor of TBR in early 2019, but don't fret! You can still find her on her lifestyle blog, ElaineLoves.
My Story
My own beauty journey started early. I began performing in stage productions at 12 years old, which allowed me to see how makeup and hair styling could transform someone and create endless characters. I went on to study art in high school and university, still fascinated by the stories conveyed by colour and texture. Along the way, I struggled with acne and extremely sensitive skin, and began testing out makeup and skincare products, searching for looks and routines that would help me feel confident again.
Makeup has been my creative outlet and my security blanket. It has helped me express myself and find an incredible community of people. And in 2017, it led to me becoming a contributor for TBR. I'm honoured now to take on the role of editor, and can't wait to see what happens next!
The Essentials
I believe in: creativity, honesty, ethical and sustainable practices, wellness and balance, learning new things, and helping everyone find something that makes them feel beautiful.
I don't believe in: trash-talking or negativity. You won't find any negative reviews here! If we don't like a product, we simply won't feature it, or will provide you with some pros and cons. After all, beauty is deeply personal: something that doesn't work for us may be perfect for you! We're here to share information and our experiences – we hope we can help you find something that you love, too.
Have a question or a product suggestion? Email me at maddie@torontobeautyreviews.com
Want to work together? Check out my Partnership Opportunities!
Share on social: