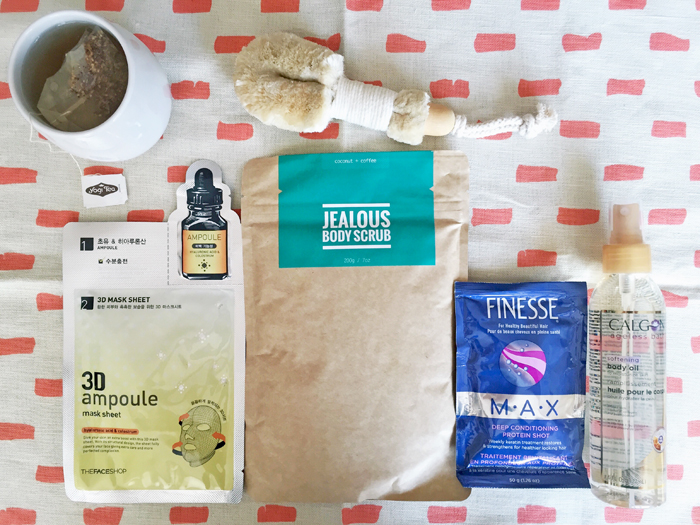 I used to love doing weekly home spa treatments, starting with dry brushing and ending with a DIY face mask while enjoying a nice cup of herbal tea. This rejuvenating weekly ritual of mine helped me reflect on the past week and start a new week positively. Then life happened, things changed, and I became a coffee addict who had no time for any of the above. Herbal teas vanished from my life; I was always stressed out and needing more coffee. Then one day, it hit me. I didn't like the stressed and worn-out version of me. I wasn't even being productive, and the stress was manifesting itself on my body in a variety of forms including skin problems. That was when I realized that I needed to spend some time to relax and to take care of myself to feel more positive, energized, and productive.
Enough of my story. The point I'm trying to make is that taking time to take care of yourself and your well being is important. All those who are currently not liking their stressed out, exhausted selves, I highly recommend sparing a little bit of time for home spa treatments. It can be as simple as taking a quick hot bath, putting a sheet mask on, or incorporating a hair treatment into your weekly routine.
I've picked out my current favourite products for a relaxing home spa treatment. I hope you will find this list helpful!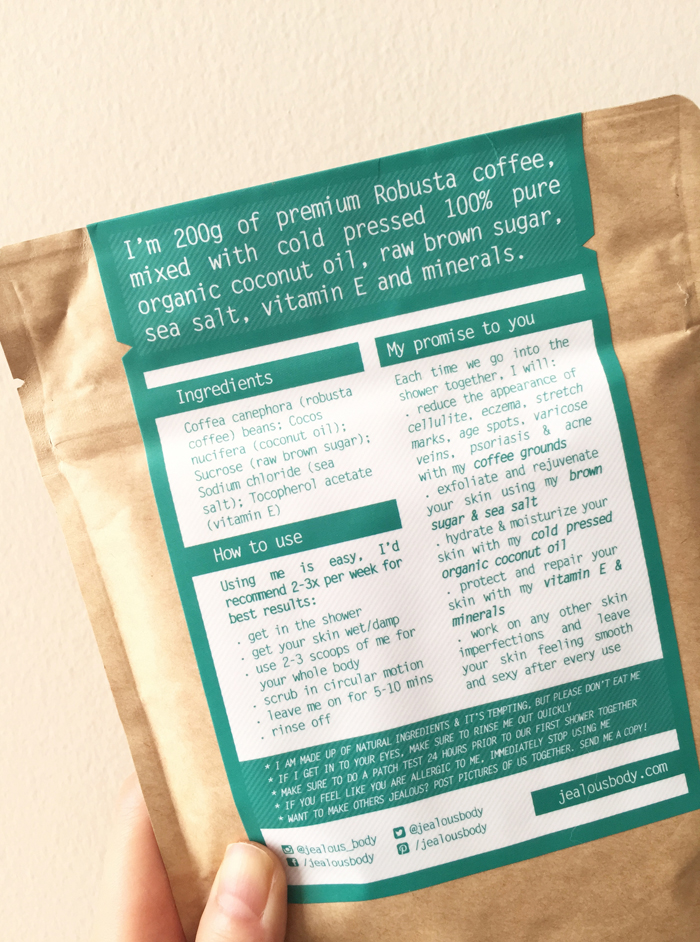 I'm a little addicted to body scrubs at the moment. My stress melts away as the exfoliating granules stimulate circulation and slough off the dead skin cells. I'm loving the Jealous Body Scrub ($18.95) simple all-natural formula. Made with fresh coffee grounds, raw brown sugar, and sea salt, the handmade concoction also contains cold-pressed organic coconut oil and vitamin E.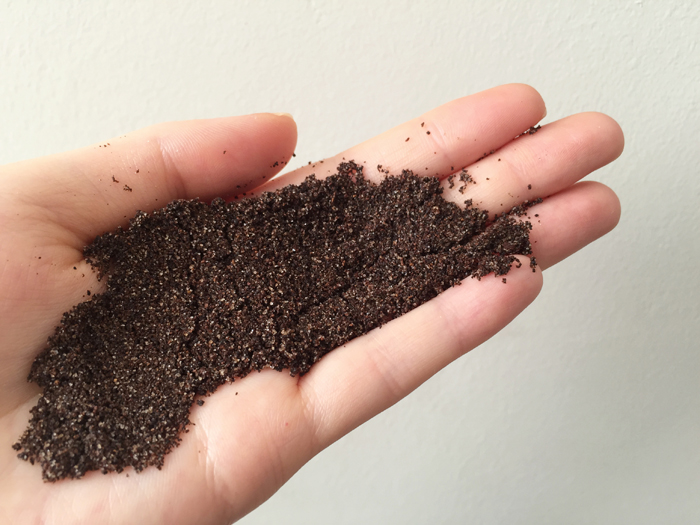 It smells good enough to eat and leaves my skin so soft and moisturized! I gently scrub the product in circular motion and leave it on for about 5 minutes before rinsing off.
Share on social: