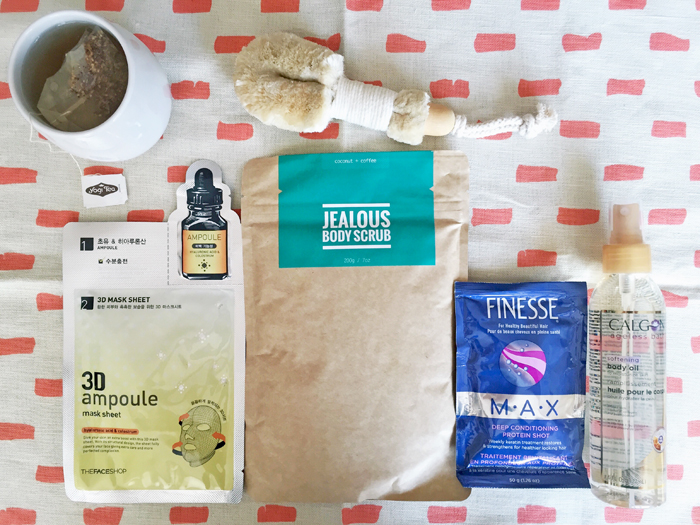 I used to love doing weekly home spa treatments, starting with dry brushing and ending with a DIY face mask while enjoying a nice cup of herbal tea. This rejuvenating weekly ritual of mine helped me reflect on the past week and start a new week positively. Then life happened, things changed, and I became a coffee addict who had no time for any of the above. Herbal teas vanished from my life; I was always stressed out and needing more coffee. Then one day, it hit me. I didn't like the stressed and worn-out version of me. I wasn't even being productive, and the stress was manifesting itself on my body in a variety of forms including skin problems. That was when I realized that I needed to spend some time to relax and to take care of myself to feel more positive, energized, and productive.
Enough of my story. The point I'm trying to make is that taking time to take care of yourself and your well being is important. All those who are currently not liking their stressed out, exhausted selves, I highly recommend sparing a little bit of time for home spa treatments. It can be as simple as taking a quick hot bath, putting a sheet mask on, or incorporating a hair treatment into your weekly routine.
I've picked out my current favourite products for a relaxing home spa treatment. I hope you will find this list helpful!
I LOVE sheet masks. Effective, easy to use, and travel-friendly. What more can a self-proclaimed low-maintenance beauty junkie ask for? There are many inexpensive and effective options available nowadays, thanks to Korean beauty brands. My current fave is THEFACESHOP's 3D Ampule Mask Sheet with Hyaluronic Acid and Colostrum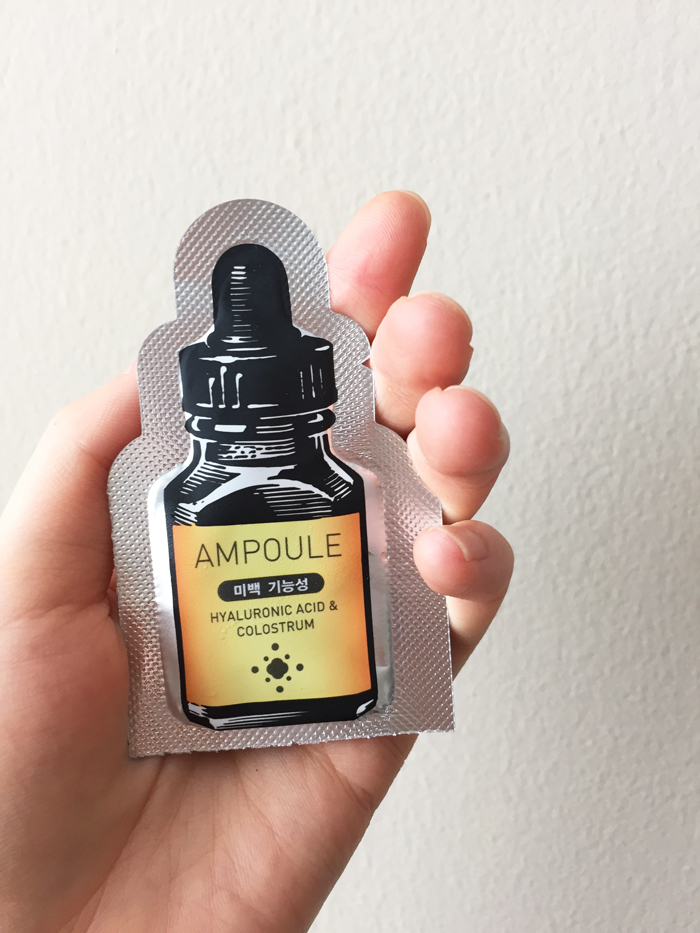 It has a separate ampule that needs to be applied directly on the skin before the mask. This super-concentrated ampule (or "essence" in K-Beauty terms) contains Hyaluronic Acid for its potent moisture-binding properties and Colostrum for anti-inflammatory and regenerative effects. After using this mask, my skin is noticeably more hydrated and plump, glowing with the post-facial radiance! I find that makeup goes on smoother as well. It's best to remove the mask after 20 minutes, because the sheet itself will start absorbing moisture from the skin. Another tip I'd like to give is to store them in the fridge for an extra cooling and soothing effect!
Share on social: