Have you been approached by an Arbonne consultant? You may know one (or in my case, a few). Arbonne is one of the newest beauty brands that has followed in the footsteps of Avon, Mary Kay, and others, having consultants bring the products to you. Now, I personally haven't purchased anything from Arbonne, but I had the opportunity to check out their newest line of lip products, including lip liners, lipsticks, and glosses.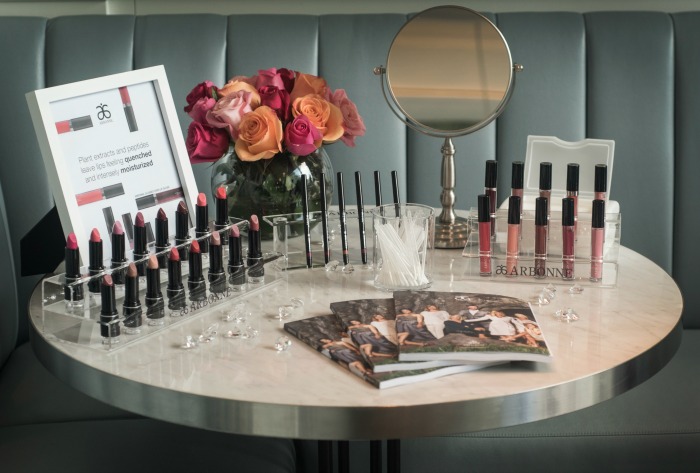 photo via Arbonne
The Arbonne Lip Collection is moisturizing, easy to apply, and has great colour payoff. I was worried at first because the Smoothed Over Lipsticks and Glossed Over Lip Glosses claim to plump your lips. I was worried because 'plumped' usually equals 'tingling/burning'. Not in this case! My lips didn't feel any burning or tingling since the plumping comes from peptides and fruit extracts. They also hydrate your lips with the help of hyaluronic acid.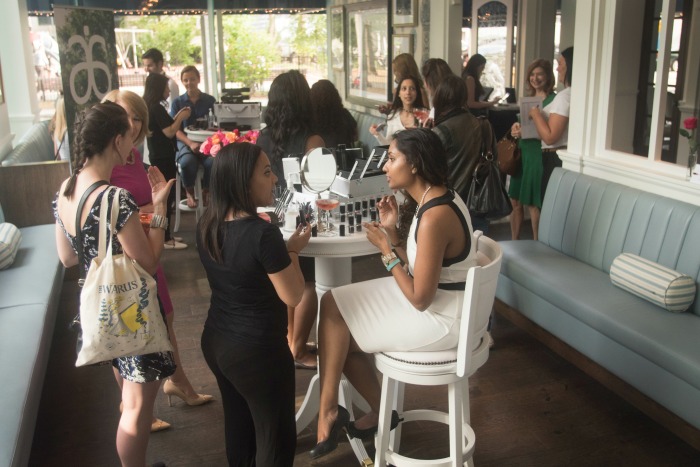 photo via Arbonne
The event consisted of makeup artists creating amazing lip looks on all of us. There was also a lot of food around us! By the end of the night, I had a lot to eat, but my lips still looked pretty good 🙂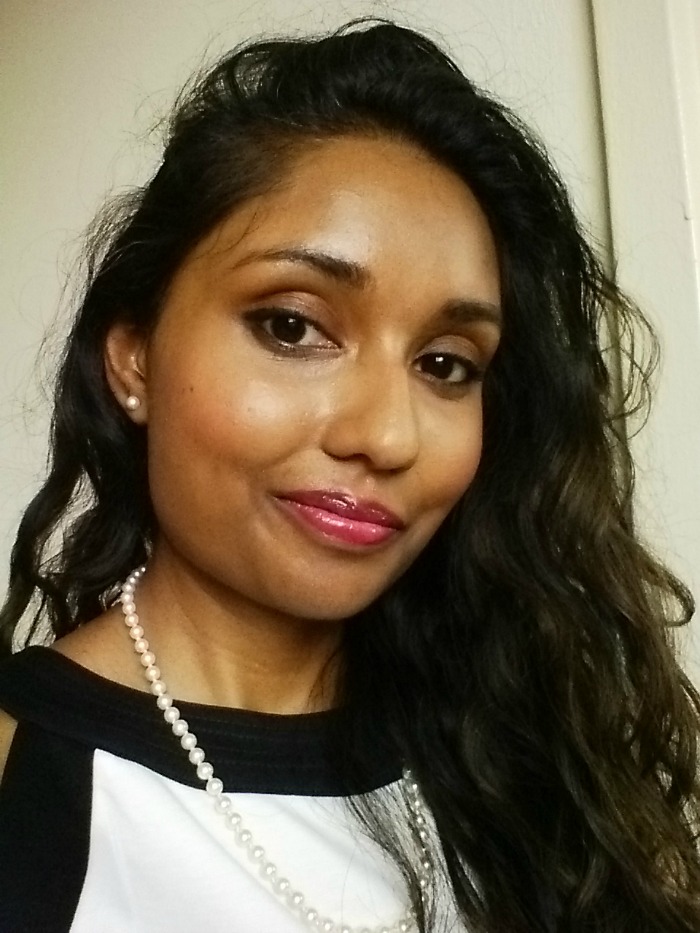 Starting with one of 6 lip liners ($28), you'll want to both line your lips AND fill them. This ensures that your lips will always have some degree of colour; even after some transfers off. The liners go on really smoothly. At the event, I actually thought that the makeup artist was using a lip brush to apply the liner, it was so soft!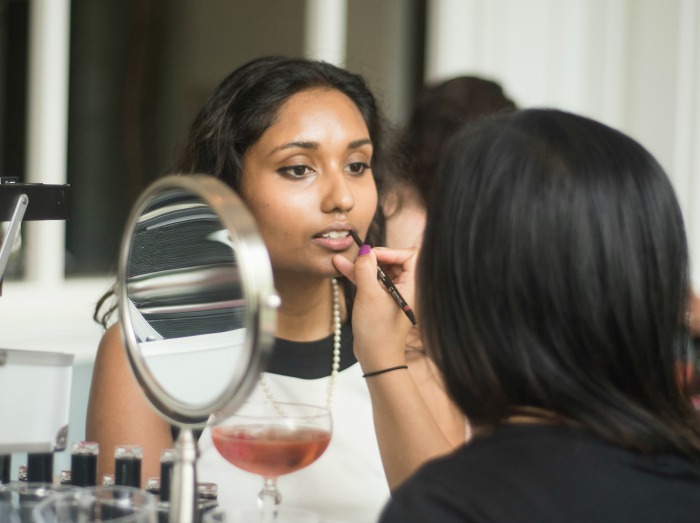 photo via Arbonne
Next, pick one of 16 highly-pigmented shades of lipstick ($34). They all have high-shine, so if you're looking for a matte shade, look elsewhere. They all provide a lot of nice hydration, so you won't even need to apply chapstick in advance. The colours are broken down into 5 categories: Nudes (Magnolia, Willow, Terra), Pinks (Camellia, Peony, Guava), Reds (Currant, Hibiscus – my favourite!, Poppy), Mauves (Lotus, Flora), and Bolds (Aster, Iris, Dahlia). There's a shade for everyone! Colour payoff is really nice, so one swipe will give you a nice shade. Two swipes and you have more than enough colour on there.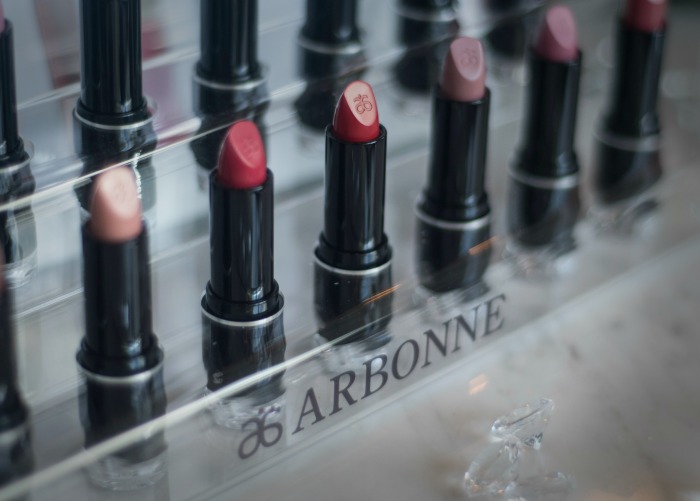 photo via Arbonne
Finally, finish your lips with one of 10 lip glosses ($31). I really like that these glosses use a small brush instead of the standard sponge, doe foot applicator. These are super SUPER shiny and add to the plump factor.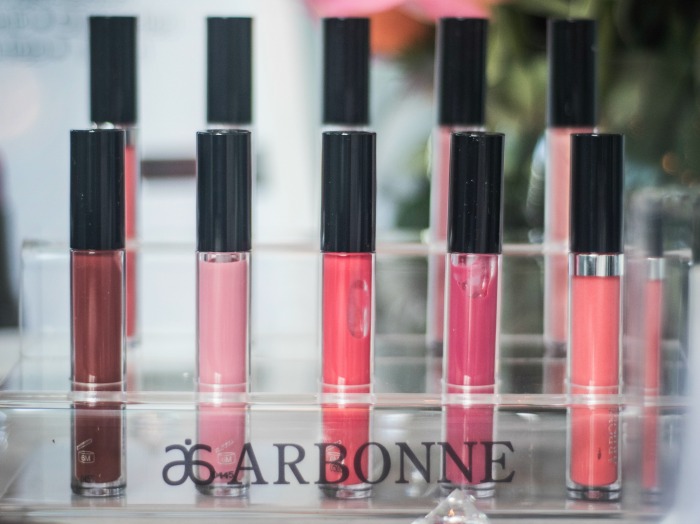 photo via Arbonne
Arbonne stands behind their ingredient policy, using only vegan ingredients and not using synthetic dyes or artificial sweeteners. I appreciate that they don't use any animal by-products and are still able to produce cosmetics that compete with many other brands.
Have you used Arbonne before? Will you try out some of their hydrating plumping lip colours?
Share on social: