With the holidays FAST approaching I was thinking about some of my favourite products. As an honoured Aveeno Ambassador I've been lucky to get to test out a lot of Aveeno products and the brand has become a staple and a family favourite.  This year I added to my Aveeno favourites and I'm so excited to be able to share them with you!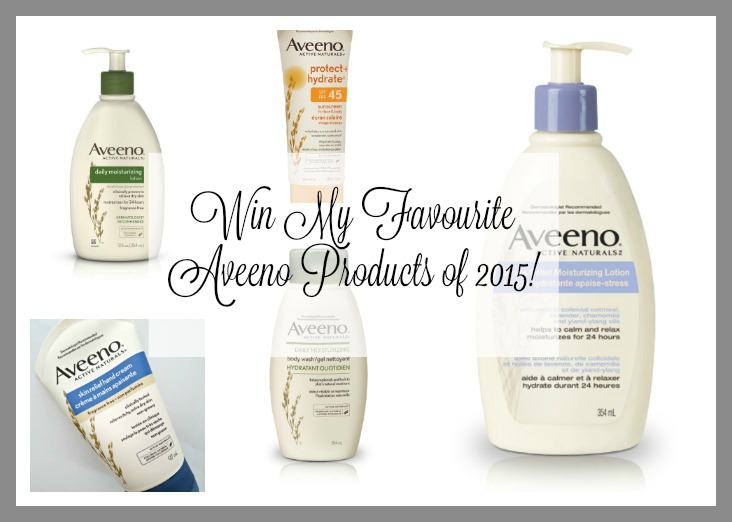 What I love the most about Aveeno products is their no fuss approach to beautiful and healthy skin. Although I'm always testing out the latest in beauty product innovations, these Aveeno products have found a home in our daily routines. Even my husband, who doesn't care about skincare products at all, will always ask me for "that Aveeno" cream 😉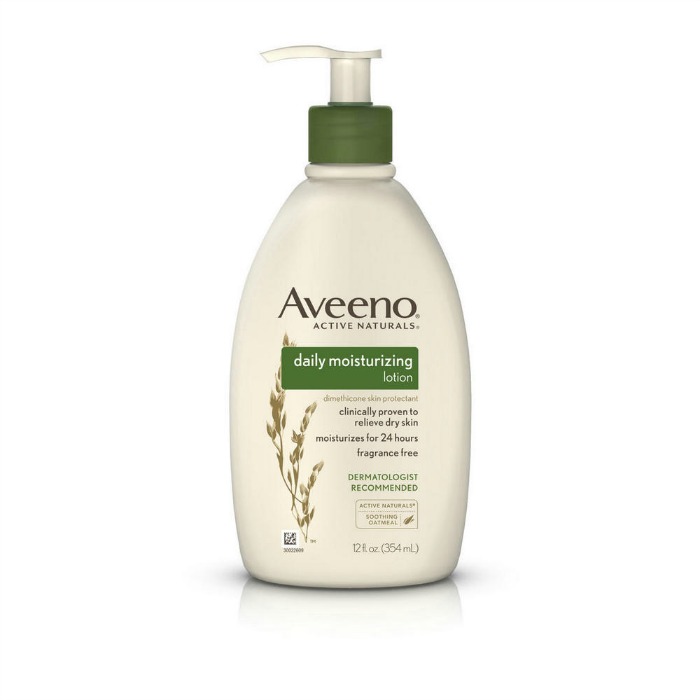 As you might guess from the name of this product, this is my daily moisturizing lotion. I love keeping this lotion or the Sheer Hydration version right by the shower so when I get out I can moisturize and get on with my day.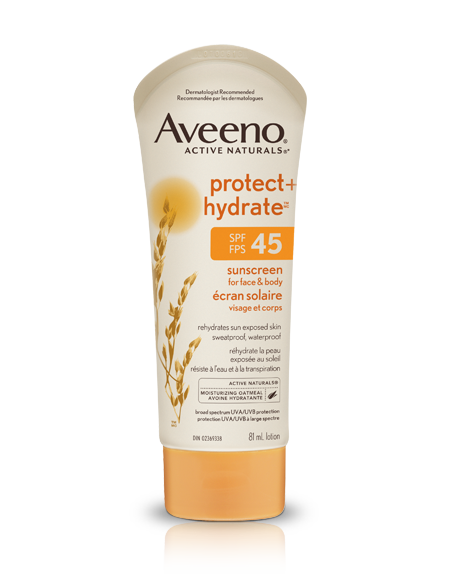 This is my favourite sunscreen EVER!!!  It goes on just like a lotion so in the summer I use it as my moisturizer too. It NEVER leaves that strange sticky feeling you get with most other sunscreens and it comes in a wide range of SPF levels.
At night I like to use the Stress Relief Lotion. It of course keeps skin hydrated all night but I especially love the scent: lavender, chamomile and ylang-ylang helps me to relax and get a good night's rest!
This is one of the best body washes I've ever tried. The smell isn't overwhelming – it's just soft and fresh and I find that it isn't overly rich in its lather. Most importantly, it makes skin feel soft and smooth but not greasy or as though there is a coating left behind.
You really can't go wrong with ANY of the Aveeno hand creams. All of them work well to keep hands soft and smooth while not feeling greasy. I keep this particular hand cream at my desk at work so I can reach for it throughout the day.
My friends at Aveeno have generously put together a lovely gift basket of ALL my Aveeno favourites for one lucky Canadian (excluding Quebec) reader.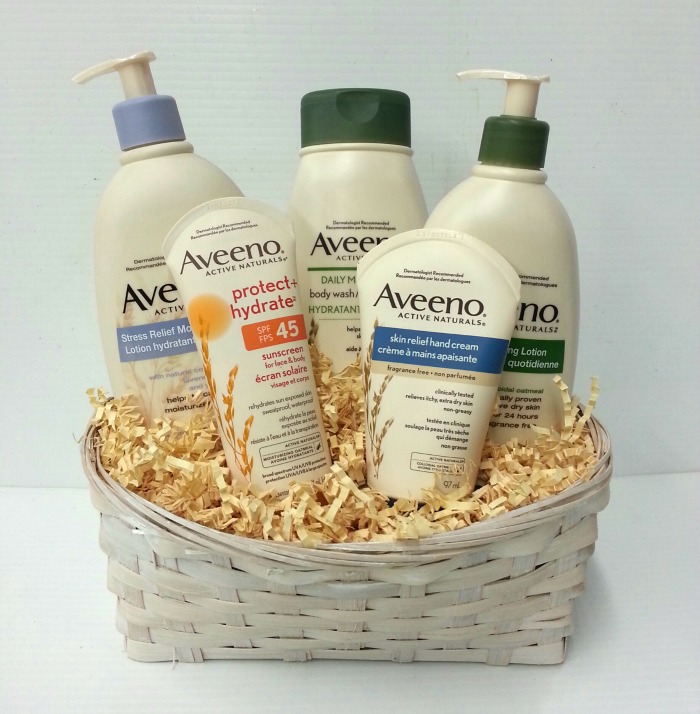 All you have to do is fill out the rafflecopter form below! Good luck!
I'd also love to know what your favourite Aveeno products are! Share with me in the comments!
a Rafflecopter giveaway

Share on social: