This winter has been incredibly harsh. The other day it was -33 degrees Celsius with the wind chill and just stepping outside the door left exposed skin in pain!
The solution to staying warm is to not go outside at all. Unfortunately that really isn't an option for many of us so we layer every article of clothing we have. I for one am always wearing tights, leggings, thermal socks, jeans and boots to cover my bottom half. A tank top, t-shirt, sweater, winter coat and scarf work well for my top half and I don't even think about leaving the house with something for my head and ears and hands.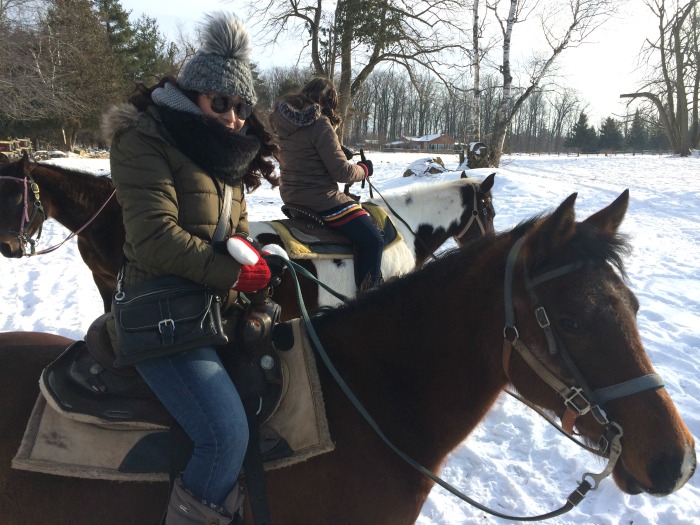 All this layering has been wreaking havoc on my skin. It certainly can't breathe under all those layers and it's getting chapped and chaffed with every movement.
When the Avène Xeracalm A.D. products landed on my door step I was hopeful that relief would be mine!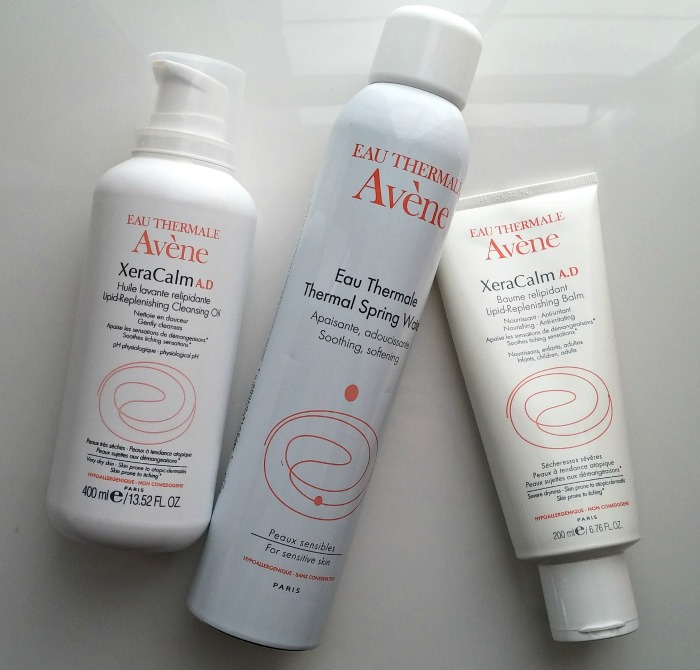 The key ingredient to the Avène Xeracalm A.D. products is the eau thermal or thermal water. Known for its skin relieving and non-irritating properties this product range is perfect for those with sensitive skin – which describes my skin perfectly in the winter months. There is also a formula containing multiple components called "I-modulia®" developed after 12 years of research which helps to reduce that itching sensation we all have due to dry skin and it also soothes redness and irritation. It brings such relief to the skin that you may be able to relate to this feeling as depicted in this cheeky "relieve me" campaign video 😉
Here is information more about the Avène thermal water:
I started with the Avène Xeracalm A.D. Lipid-Replenishing Cleansing Oil in the shower and I loved how it felt so gentle on my skin and washed off easily and cleanly.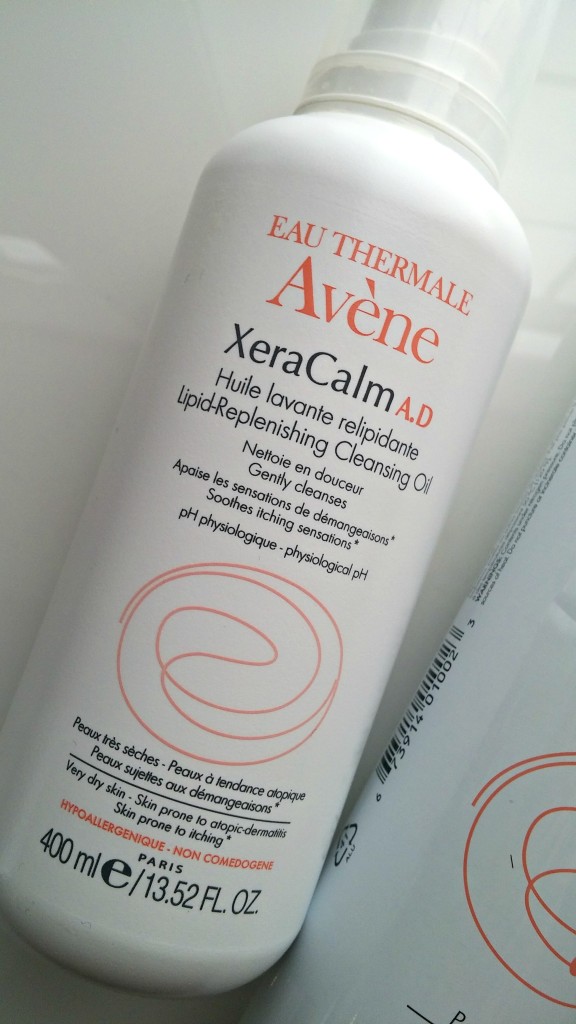 I also loved that there was no oily residue left on my skin or in the bathtub! After toweling off I used the Thermal Spring Water Spray for added moisture and to soothe any irritation from my hot shower.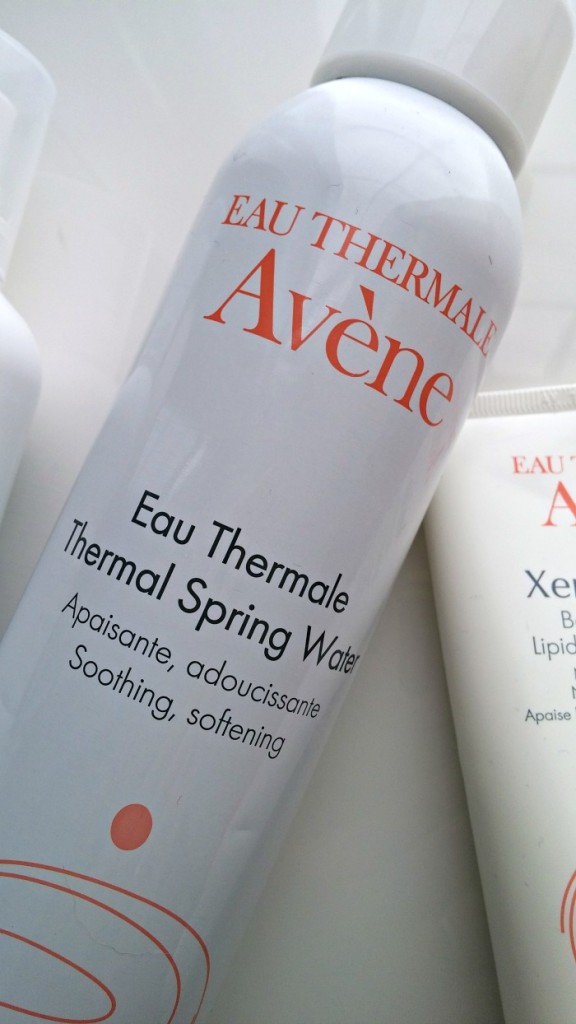 Also, I wanted to increase the chances of my skin holding moisture. Afterwards I used the Lipid Replenishing Balm all over my body. It's quite thick and rich but really soothed the particularly itchy parts of my skin.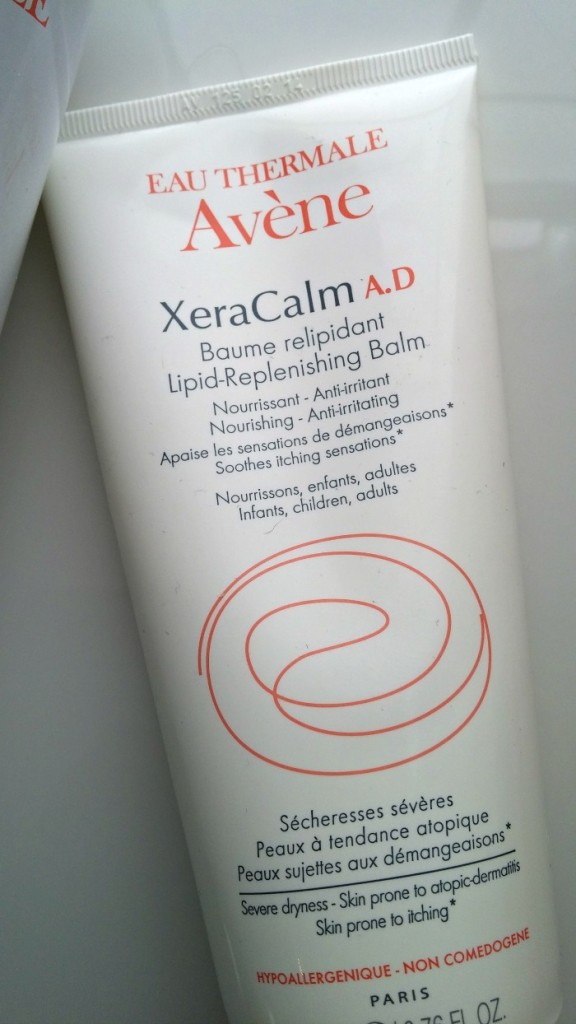 After the first use with this routine I already noticed a difference and after just a few days I realized that I was no longer itching myself throughout the day! If you have uncomfortable dry skin like I do then I would highly recommend the Avène Xeracalm A.D. products to calm skin and get you through what seems like the longest winter ever!
If you'd like to try out the products for yourself check enter this giveaway to win the entire range and join in on the #relieveme movement with me.
–
Share on social: