Man this winter has been brutal hasn't it? I know we are Canadian and one of our favourite past times in Toronto is complaining about the weather but I really think that we've been justified in our complaints the last couple of years!
With weather like this our skin takes quite a beating so I say we fight back with everything we've got. Sure daily moisturizing is a must but sometimes it's not enough! And let's face it, we deserve to indulge in a little pampering this time of year don't you think?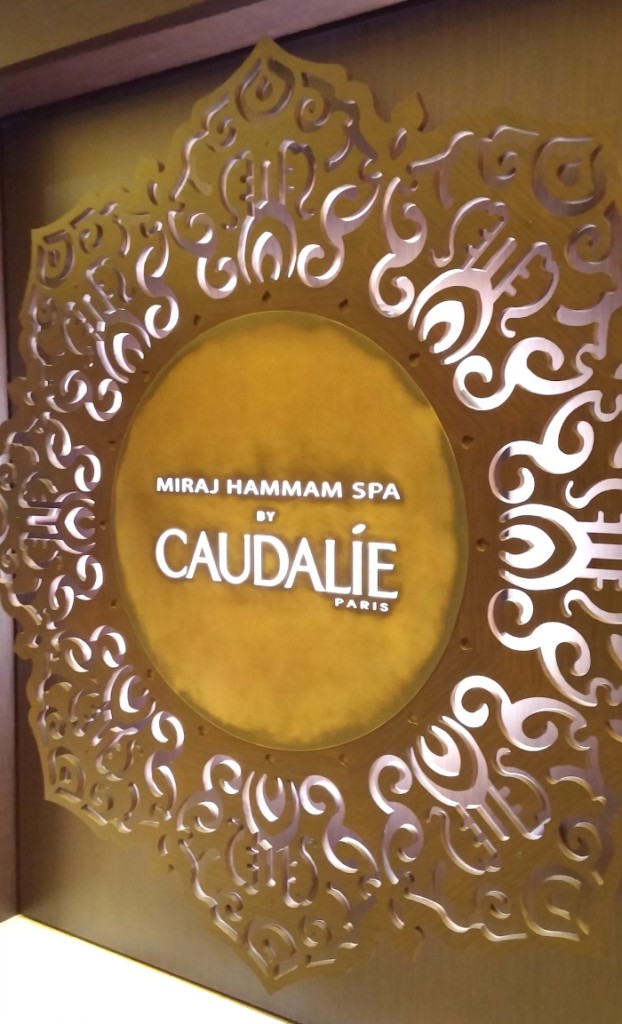 Hands down one of my favourite spas in the city is the Miraj Hamma Spa by Caudalie located in the Shangri La hotel in downtown Toronto. Since my body was in desperate need of moisture I was intrigued by the honey and wine body wrap. Also, on my last visit to the spa I was chatting with another client afterwards in the change room and she was raving about this treatment so I knew I had to check it out!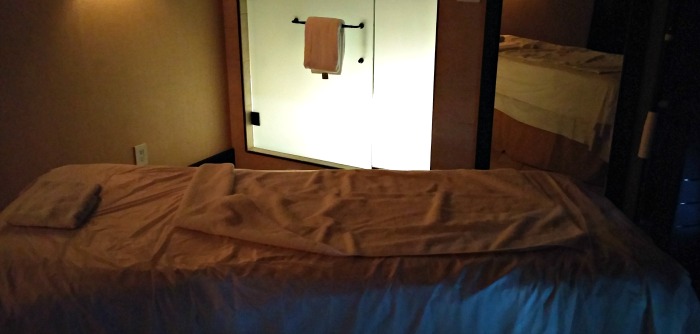 Also like my last treatment you definitely have to feel comfortable getting naked in front of your service provider! If you have any qualms though there are disposable undergarments available for you to use.
The honey and wine body wrap is an extremely gentle service that anyone can book. The only caution would be if you were particularly hairy since the treatment uses real honey and that can be a pain to wash off!
The service started off with a wine yeast  and natural application all over (neck to toes) which felt warm, comforting and of course sticky 😉 . All the ingredients are sourced by Caudalie themselves from farms and vineyards in France. Once applied my body was then wrapped in vegetable sheets – also sourced by Caudalie! They are made of corn husk which is environmentally friendly and also better to use on the skin than synthetic material. While in the wrap and the concoction was doing its thing, my esthetician gave me the most amazing head and scalp massage using all natural argan oil and she also applied a hot towel on my feet.
Once the wrap was removed I jumped into the shower (located right in the treatment room) for a wonderful steam and shower to remove all the excess product. My skin felt so incredibly soft and smooth…using moisturizer alone just cannot compare!
I don't know about you, but I have a couple of patches on my body that remain itchy and dry in the winter no matter how much I moisturize. I can honestly tell you that after this treatment those spots stayed hydrated for a few days afterwards.
I think everyone deserves to indulge in a Miraj Hammam Spa treatment ESPECIALLY in this cold weather streak we're having.
As a bonus you'll get to hang out in the relaxing lounge after the treatment while snacking on some amazing baklava and my favourite tea!
So tell me – when was the last time you indulged in a spa treatment and REALLY pampered yourself?
Share on social: