Joanna has beautiful long and luxurious hair so I thought Deciem's Grow Gorgeous hair products would be perfect for her to try out! Find out what she thought about these unique products.
*****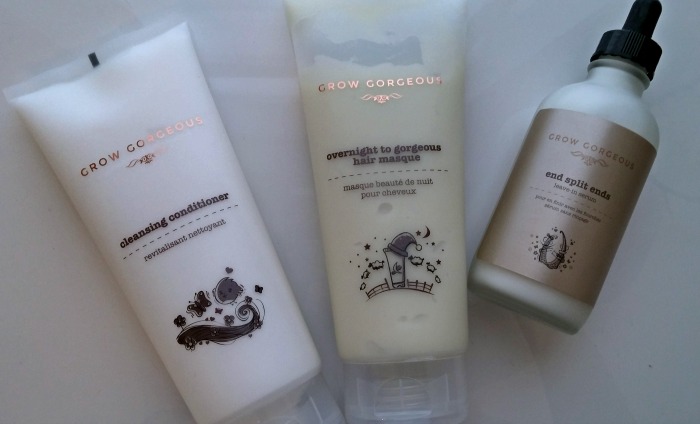 Grow Gorgeous (by Deciem) is a line that is made in Canada and prides itself in using gentle ingredients that  do not strip the hair of its natural lustre.
The first little treat I tried was the Cleansing Conditioner.  Unlike a traditional shampoo, it was gentle to both my hair and scalp, which is very sensitive and will often itch when regular shampoos are used.  It is a 2-in-1, meaning  that this one step treatment does the trick – no need to wash then condition.  After leaving it in for about 3 minutes as directed, I rinsed it out to find my scalp and hair smooth, moisturized and clean.  I also need to mention that it smelled absolutely heavenly!
For a few weeks I also have been using the End Split Ends leave-in serum. This product can be applied to both dry or towel-dried hair.  It again, smells so good that sometimes I would find myself at work just sniffing my gleaming tresses!  Being a creamy combination of Amazonian oils of acai, palm and inca inchi, I could literally feel the difference in just one day.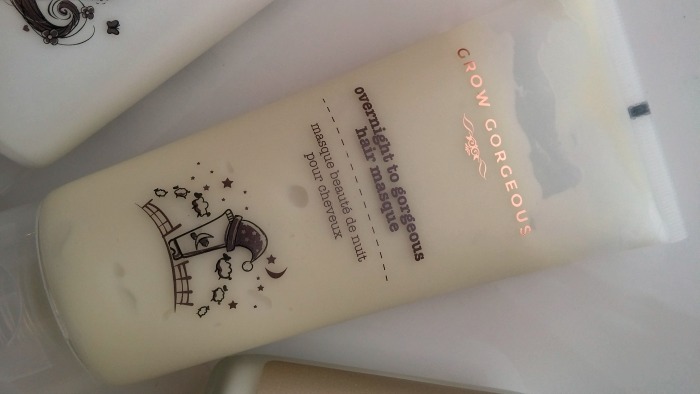 Last but not least is the Overnight to Gorgeous hair masque. I applied this product to my hair just before I went to bed, tied my hair into a tight top knot, covered my pillow with a towel, and let the product work its magic.
In the morning I rinsed it out and could not believe the difference in texture from the night before.  My hair was silky smooth very shiny.  I went out for breakfast with my revitalized locks and felt like a queen!
If this line wasn't already amazing enough – they are also all paraben free!
To find out where to purchase any one of these fabulous products check out the website and prepare to feel pampered and wowed!
Share on social: