Well the first week of the new year is over! How did you fair getting back into your routine? On my first day back at work I forgot my work pass so I couldn't get into my office; I packed my lunch with the intent of eating well and saving money, but somehow my lunch bag got left behind along the way; and I couldn't find my gloves on a day when an extreme cold weather alert was announced. I'm happy to say that despite it all, I survived the week!
If you follow me on instagram or facebook, you'll have seen that before the holidays I was struggling with making the decision of staying in for New Years or making plans to get all dolled up.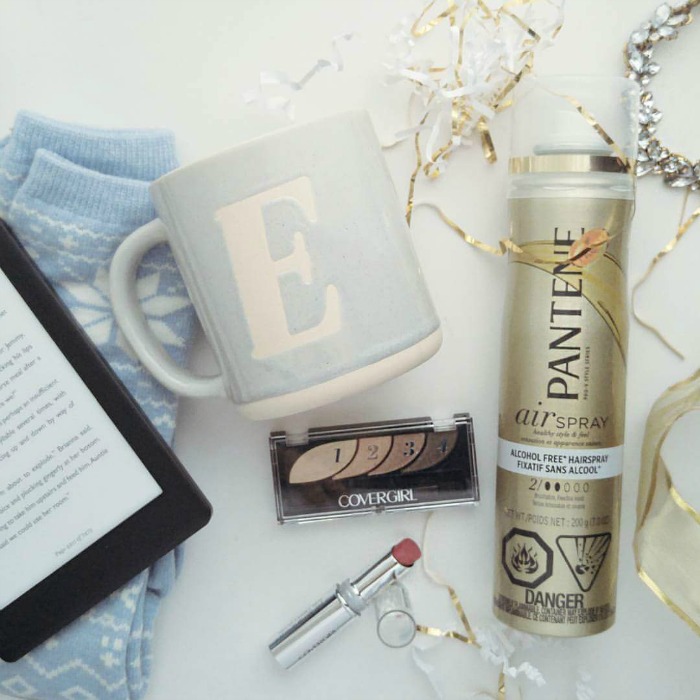 On the left you have the cozy me: hot chocolate, cozy socks and my Kobo ;).  On the right is the me that wants to get glammed up! Shimmery eye shadow, red lipstick, flexible hold hairspray and of course a bit of bling!
In the end, I did a combo of both for NYE – got a bit dressed up and had a nice dinner out then straight back home for a cozy night in!
As part of the Covergirl, Pantene, and Olay Beauty United group, I was sent a lovely beauty box full of products to get me ready for either type of evening!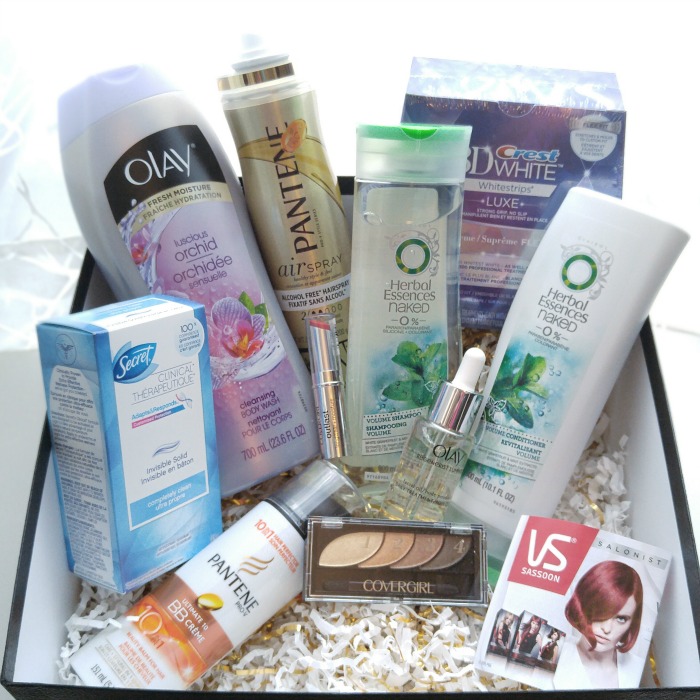 And…one lucky Canadian reader will be winning this entire box of goodies too! Included in the Beauty United Cozy Up Beauty Box is:
Olay Body Wash – Luscious Orchid
Pantene Air Spray
Crest 3D White Stripes
Herbal Essences Naked Shampoo + Conditioner
Covergirl Outlast Lipstick
Olay Facial Oil
Secret Clinical Deodorant*
Pantene BB Cream for Hair
Covergirl Eyeshadow palette
Coupon for a Sasoon hair colour*
*Editor's Note: Due to circumstances beyond my control unfortunately these 2 items are no longer available as part of this giveaway – I apologize for the confusion and inconvenience!
So whether you're the "snuggle at home" type or the "party in any weather" type, this beauty united cozy up beauty box will have you covered all winter long!
Just fill out the Rafflecopter form below – good luck!
What did you do over the holiday?
Share on social: