Benefit Cosmetics is one of most fun brands around! Their products are always so smartly packaged and of course the quirky product names are the best!
The latest Benefit Cosmetics products I've tried is their new "Puff Off" eye gel – just "iron on and puff off"!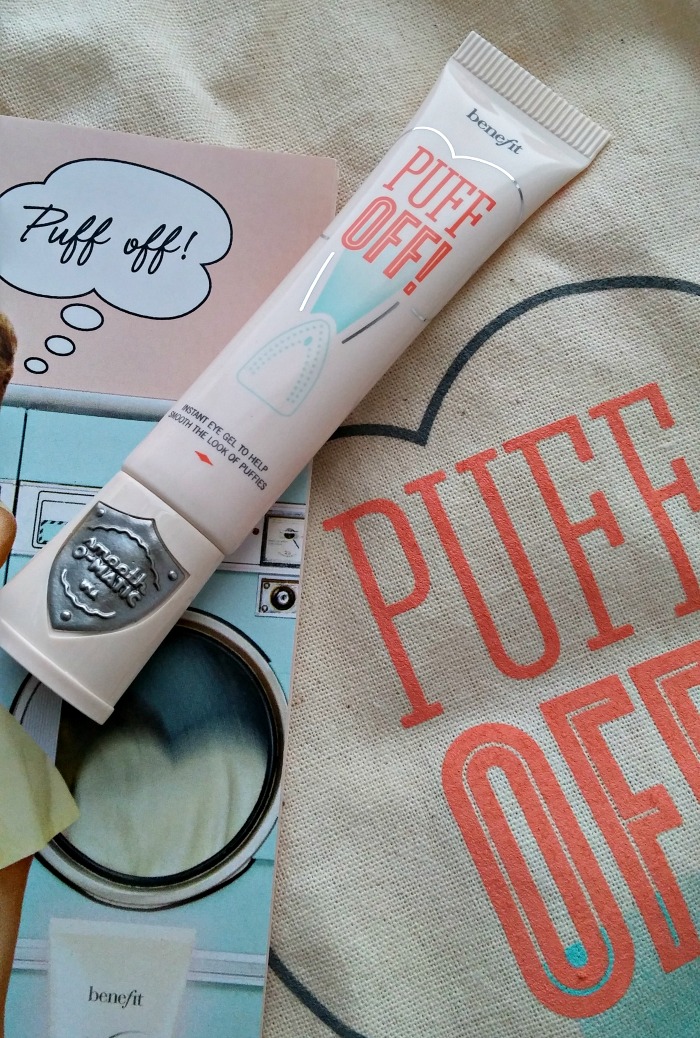 This lightweight eye gel has been my go to for smoothing out the under eye area and it makes a great base for makeup too. Actually you can apply this under OR over your makeup – I sometimes apply over for a slight brightening effect. If dark circles are your issue you'll want to go in with a concealer first.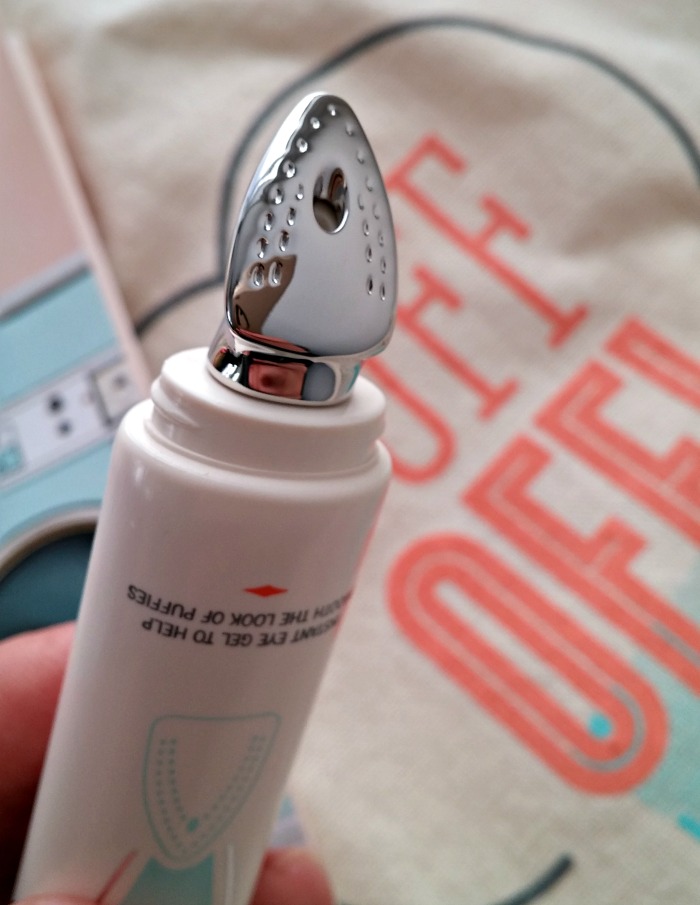 The "ironing" tip smooths the gel onto the area with a comforting cooling effect which can help ease the morning puffies. Afterwards, gently pat the remaining gel with your ring finger until it's fully absorbed.
While the Benefit Cosmetics Puff Off eye gel doesn't work miracles, if you don't have major under eye issues this is a great eye gel for everyday since it helps to smooth the appearance of fine lines, offers decent hydration and makes a great base + brightener. I also really love that it doesn't cause my makeup to crease which can accentuate lines or give you lines you don't even have!
Which eye gel or cream are you using at the moment?
Share on social: