Often we have the best of intentions when it comes to taking care of our skin but finding the time can often be a challenge. Blitz Facial Bar aims to solve this problem by offering "quickie" or express facials that will get you in and out in a flash!

Don't think that just because these facials are quick that they're not effective! One look at the menu and you'll see there are a number of express facial services to suit your needs for as little as 30 minutes!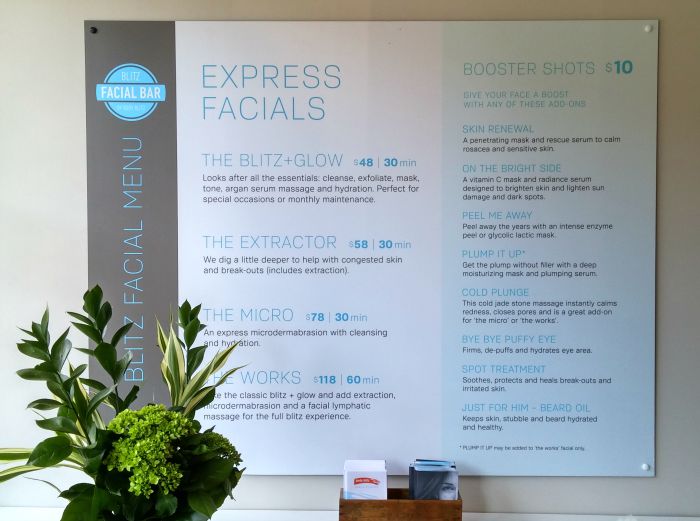 If you have a specific concern such as puffy eyes or break outs, just add a booster shot to your treatment for $10. There's even a beard oil treatment for the guys!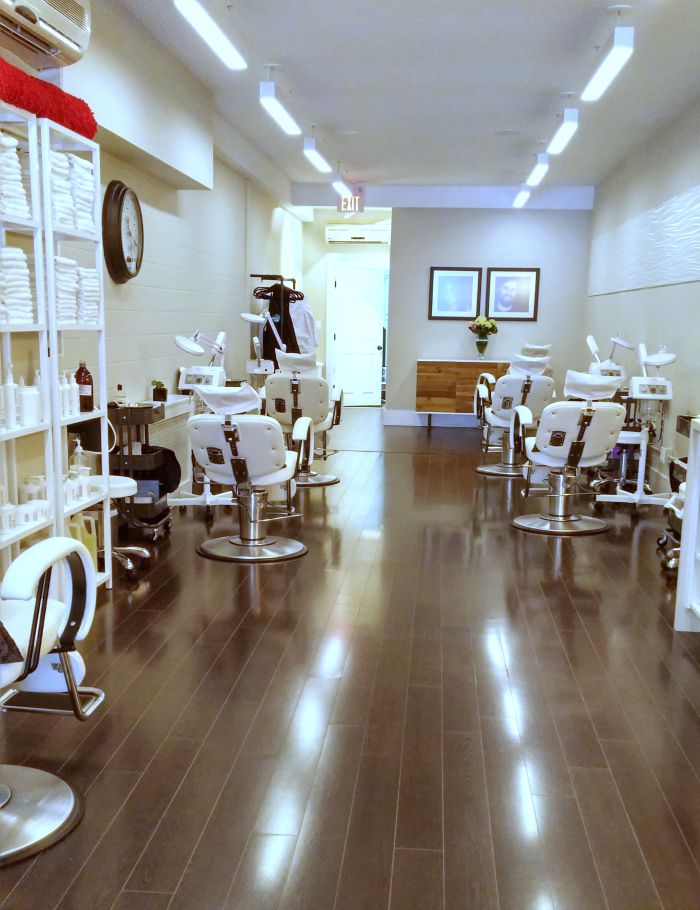 With two locations (Leslieville and Trinity-Bellwoods), Blitz Facial Bar has a lovely, open and casual feel to it. After your express facial you can continue your skin treatment at home using their own in house skincare products.
Some common problems that are often addressed at Blitz:
Dark Spots:  try the "Blitz & Glow" facial with the "Peel Me Away Booster" and use the "Radiance Serum" at home.
Congested Pores:  try the "Extractor" facial and use the Salicylic cleanser at home to keep pores in check
Dehydrated Skin: "The Works Facial" cleanses + hydrates while using the Argan Oil serum will restore hydration
Uneven Skintone + Breakouts:  add the "Spot Treatment Booster" to the "Blitz & Glow" facial to heal the skin and take home the clay mask to help absorb impurities
Here's the address of  the two locations:
Leslieville: 1133 Queen Street East, Toronto
Trinity-Bellwoods: 803 Queen Street West, Toronto
Next time you're in need of a facial but don't have hours to spare, check out Blitz Facial Bar!
Share on social: