There are so many cleansers and treatments out there and I am personally always looking for the latest and greatest products when it comes to skincare, but no matter what new product I introduce to my routine one thing stays constant: I use my Clarisonic cleansing brush everyday.
Just when I thought the Clarisonic had perfected sonic cleaning and couldn't be improved, they prove me wrong and introduce the Clarisonic Smart Profile which I think will change the face cleansing game.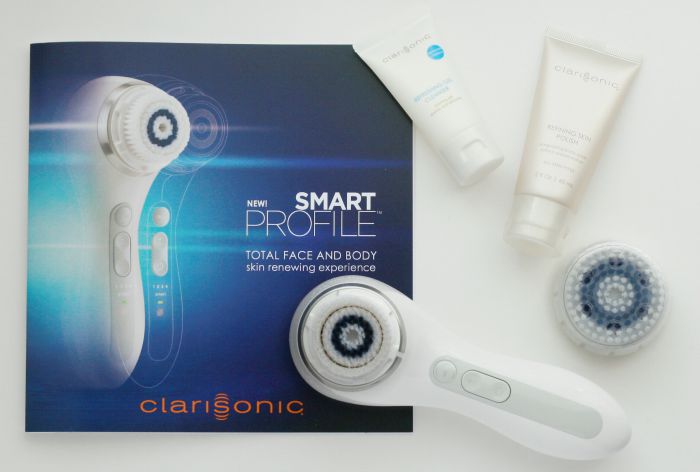 What makes this Clarisonic special?
It's Smarter
With everything being "smarter" these days when it comes to technology why wouldn't the beloved Clarisonic get an upgrade too? The new brush heads features a "Radio Frequency Identification" (RFID) Communication Chip which sends information to the device to automatically adjust speed, cleansing time and frequency for different areas of the face. It also tracks minutes of total use so you'll know when it's time to switch out your brush head – super important when keeping your skin in tip top shape!
It's Easier
You can visually see everything you need right on the brush handle which lights up to indicate speed, operating mode and battery-life so there are no surprises! Also, since you only need one device for your entire body
It's More Powerful
Here's where it really gets interesting! While the previous versions of the Clarisonic were amazing at cleansing the skin 6x better than manual cleaning, the Clarisonic Smart Profile is proven to clean skin 11x better than hands alone! In fact, clinical studies show that it can remove 30x more skin-damaging pollution than manual cleansing. The new turbo function allows you to temporarily increase the power of the device from any speed to get a targeted cleanse while you're using it. Using a device with more power, you would think the batteries wouldn't last as long right? The Clarisonic Smart Profile has an extended battery life which actually provides 36 minutes more of cleansing time!
I LOVE the new features of the Clarisonic Smart Profile. My t-zone is where I break out the most and have congestion, while my cheeks for the most part stay clear. So I love that the brush just knows to switch to a more gentle setting while I'm doing the cheek area. Being able to switch the power level during cleansing is great too – the areas around my nose and mouth are very prone to oil build up and breakouts so this has been a great feature to use in my cleansing routine – without adding another step!
So why do I believe in the Clarisonic so much? I notice a huge difference in time my skin takes to heal when it does have breakouts, and products I once thought didn't work for me now seem to living up to their claims! The Clarisonic system helps my skin to get rid of dirt that may be sitting deep in the layers of my skin, and it also gives me a daily face massage which is important for maintaining that desired glow.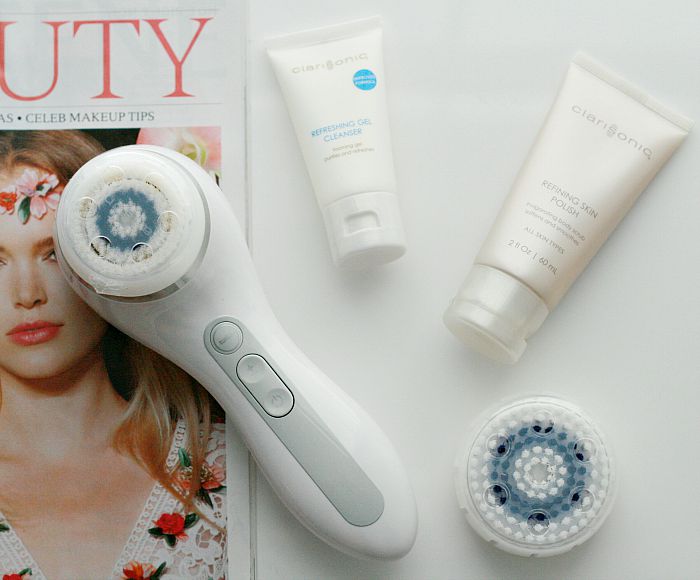 Here are few more features of the Clarisonic Smart Profile to note if you're thinking of picking one up:
4 available speeds plus a turbo boost;
2 modes: smart mode and manual mode;
Waterproof (so you can take it with you in shower)
LED indicators for speed, mode, battery life and brush replacement;
2-in-1 Dynamic Facial Brush Head;
Turbo Massage Body Brush Head;
Drying Stand;
2 Cleansers – one for face and one for body.
The Clarisonic Smart Profile will be available online, exclusively at Sephora Canada stores and various stores in the US. It retails for $299 Canadian – which may sound pricey but for a device that I use daily in my skincare routine it's well worth it!
Are you a Clarisonic fan too? Will you be picking up the Clarisonic Smart Profile device?
Share on social: