Do you work out on a regular basis? If so, then a really good deodorant is even more important and finding the right one can hard to find. Sohnee takes the Degree Dry Spray for a spin!
*****
As I mentioned before I'm trying out a new workout routine. I'm going to a spin class and alternating with days in the free weights area. Now that I'm going to the gym more often, I've needed to pack a gym bag with everything I need. One of the key essentials is a good antiperspirant or deodorant.
I got to try out a type of deodorant that I've never used before – a spray. At first, I was really hesitant because I wasn't sure if it would be able to handle my, um….particular needs. It's embarrassing, but when I workout, I need something that can really protect me (and others around me) from odours. I tested out Degree Dry Spray in Fresh Energy before one of my regular spin classes. That class keeps you in a room, pedalling furiously for 45 minutes. By the time you're done, you'll be dripping sweat.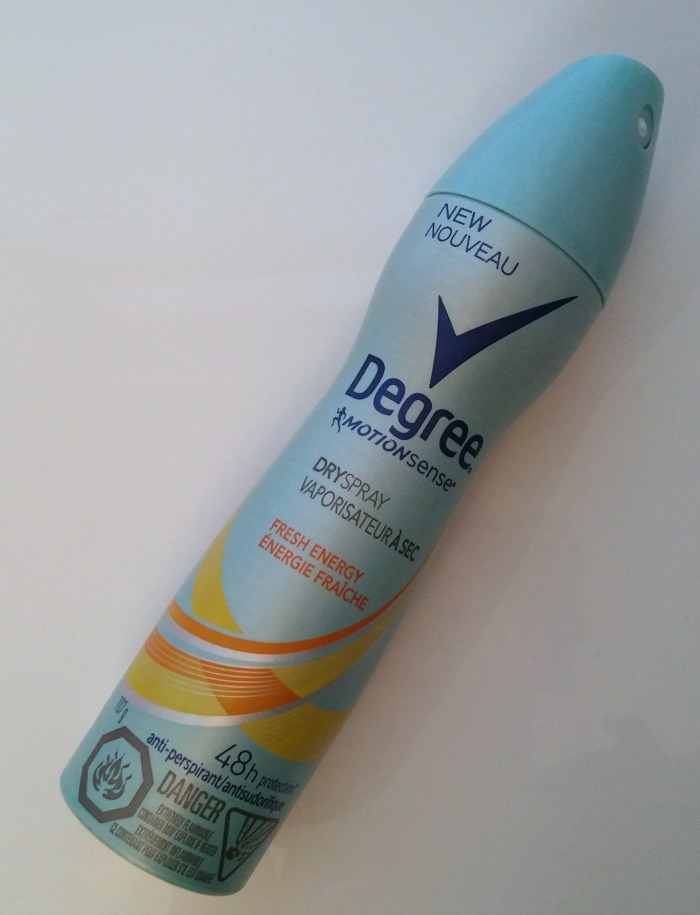 I spritzed some of the antiperspirant/deodorant (yes, it's both) on me in the locker room before stepping into the class. The spray lingered in the air, so I was glad that I was in a well-ventilated room. I noticed that the spray went on without any residue – I was able to put on my gym clothes without any transfer. I made it through the class without feeling stinky or wet. I really enjoyed the scent, but it seemed to be overpowering during the class. This group of dry sprays uses MotionsenseTM Technology that's supposed to release extra odour protection when you need it the most. That might be why I could keep on smelling it during the class. It was a nice change from the regular smells of the gym, but might be too much in other settings like work or parties.
Considering the lack of transfer and the ability to cover up any smells that arise, Degree's Dry Sprays may be a good addition to your gym bag.
What do you put in your gym bag to keep yourself clean and fresh?
Share on social: