With the winter quickly creeping up on us, dry lips are probably annoying everyone right now. We're looking into solutions for keeping skin calm and also looking to boost hydration with oils; today we focus on the lips!
When dealing with dry lips, there are many factors to consider. For me, obviously a product that moisturizes is key, but I also look for something that continues to hydrate long after I've applied it, protects from the elements around me (think wind, and office heating), works well under other lip products (I can't give up lip colour in the winter!), and tastes great too.
You'll find all of these benefits and more with Softlips products. Previously, Softlips introduced their slim lip balms and their cute cube balms. Now they've launched their Softlips LUXE line.
It's 5-in-1 lipcare that offers all these amazing lip loving benefits:
Hydrates – nourishing lip butters and coconut oil hydrates all throughout the day
Replenishes – get dry lips healthy again with Vitamins A, C, & E
Smoothes – the light-weight and non greasy formula will smooth rough and chapped lips
Protects – the long lasting moisture barrier will protect lips from dryness throughout the day
Adds Shine – a pretty, radiant shine that works well on its own or as a base for lip colour
My friends at Softlips are offering to giveaway a prize pack to test these product out for yourself! You'll win everything shown in the photo above:
1 Softlips LUXE lip moisturizer in Creamy Coconut
1 Softlips LUXE lip moisturizer in Silky Shea
1 Softlips CUBE lip moisturizer in Fresh Mint
1 Softlips CUBE lip moisturizer in Peach Mango
1 Cosmetic Bag
1 Purse Mirror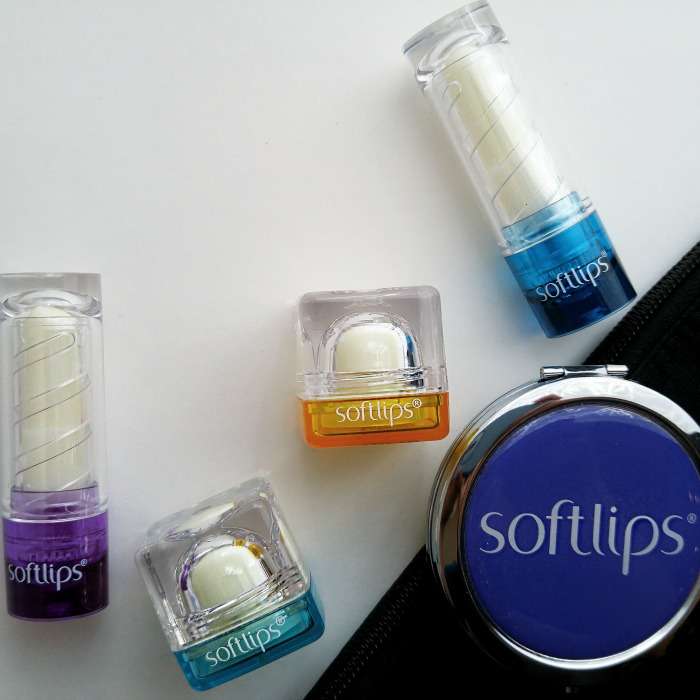 In Canada, these products are available exclusively at Walmart. You can find out more information on their website on their facebook page.
This giveaway is open to Canadian readers only. Enter via the rafflecopter form below. Good luck!
Share on social: