Outside of the beauty industry most women I meet have the same issue when it comes to makeup: "I have no time" or "I don't know how to apply it properly". Although I'm surrounded by the latest and greatest products I too, generally do not have the time to do a full face of makeup. While I have a TON in my beauty arsenal to choose from, I find the products I reach for the most are the ones that can be applied quickly and easily and do the job of making me look put together but not too made up.

I was first introduced to Nudestix through Stephanie Daga – founder and creative director of Blush Pretty. She went on a trip to Miami, fell in love with the concealers and brought one back for me to test out.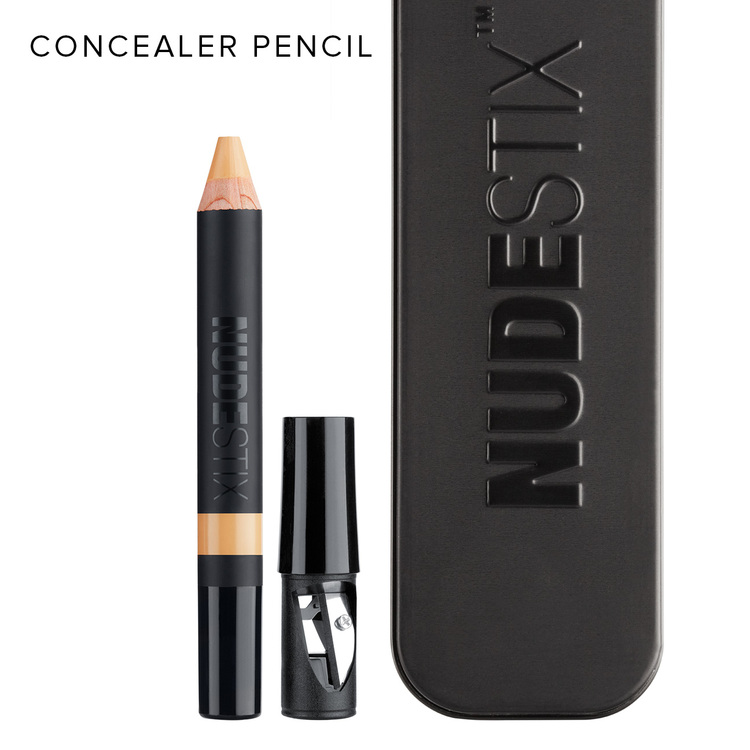 Image pulled from Nudestix website
I was immediately intrigued by the unique packaging and convenient stick form of the concealer. The concealer itself was very creamy and easy to apply and blended seamlessly into the skin. At the time I was trying this out I was having some major breakouts; foundation was generally easier to use all over so I used this concealer mainly under my eyes.
As great timing would have it, Nudestix was making their official launch in Sephora Canada. I was sent over a few more of the products to test out.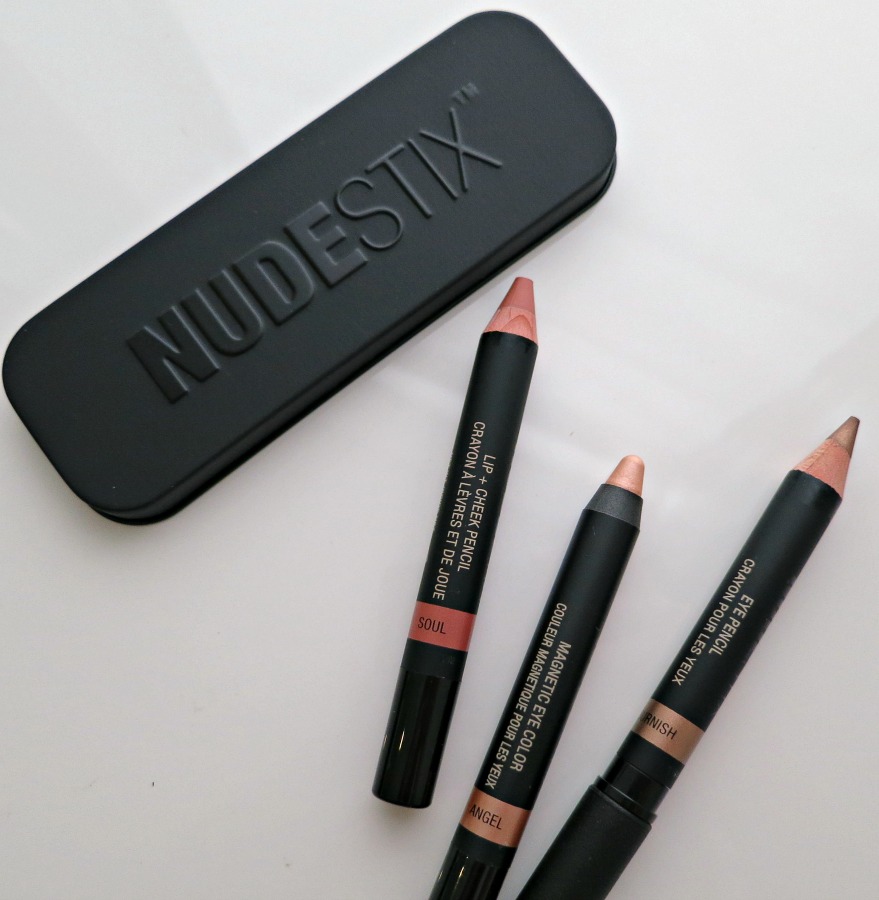 I love that all the products come in their own metal pencil box type case. The lid of the box is a mirror too which makes it super convenient for travelling. Each pencil also comes with its own sharpener.
From left to right – Lip + Cheek pencil in "Soul"; Magnetic Eye Colour in "Angel" and Eye Pencil in "Burnished". All of the products are designed to work together flawlessly providing easy to glide on, effortless colour.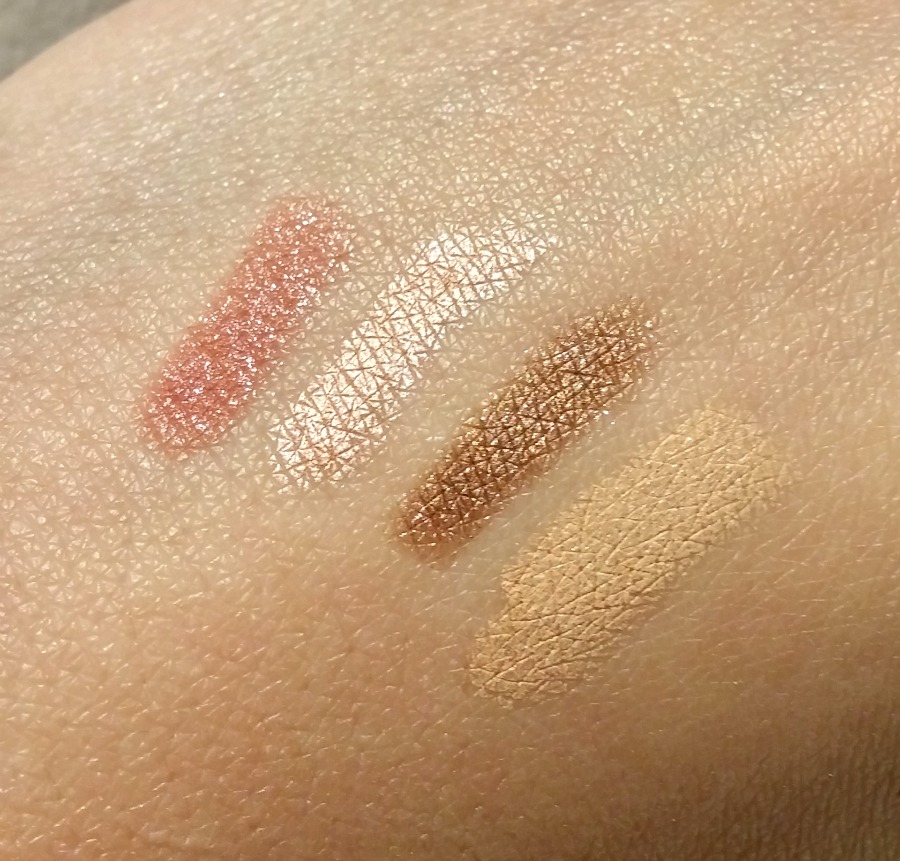 You can see from the swatches just how pretty the colours truly are. Nudestix' philosophy is to "Go Nude, But Better" which is certainly a statement I can get behind! I believe many women will agree with me – having just a few key products in your makeup back that will get you an all over no fuss but put together look. That's what we all want isn't it?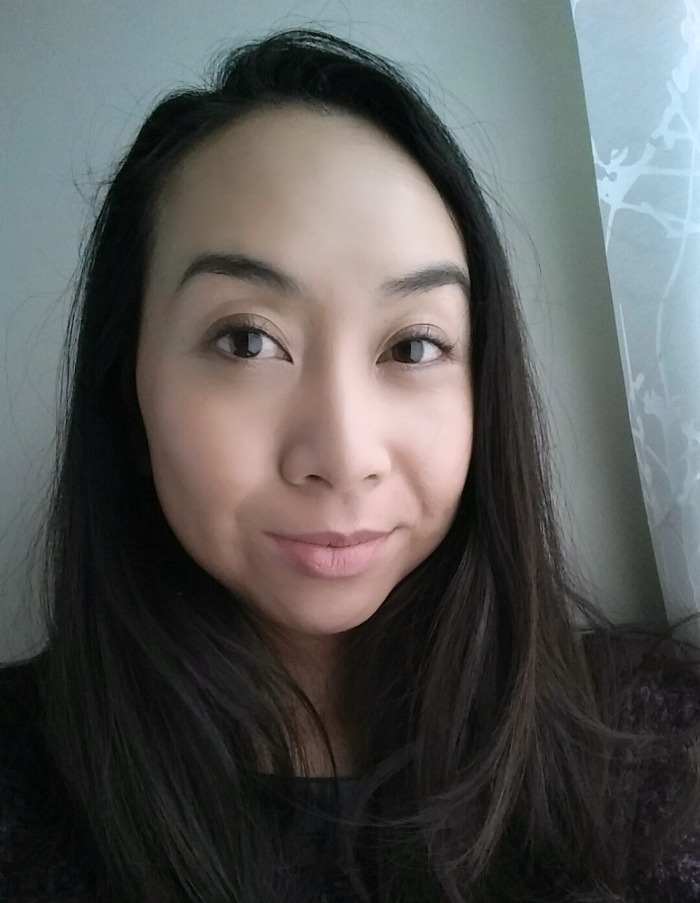 Here's my beauty look using all the Nudestix products featured in this post. Only my foundation, shadow as light eyeliner, mascara and brow powder are from other brands.
As I was on the website I saw these holiday packs available – they would also make great stocking stuffers!
Are you a fan of the "nude look" or do you prefer more colour in your makeup look?
Share on social: