Eczema is a common skin condition that about 3 million people in Canada live with and suffer from. I have a few people very close to me who suffer from this condition and it can often be a challenge to keep it under control and prevent flare ups.
November is Eczema Awareness Month and to help raise awareness Aveeno Active Naturals has launched a twitter campaign #AskTheEczemaExperts to provide the opportunity to sufferers of this condition to learn tips on managing the condition from eczema experts Amanda Cresswell-Melville and Dr. Lyn Guenther.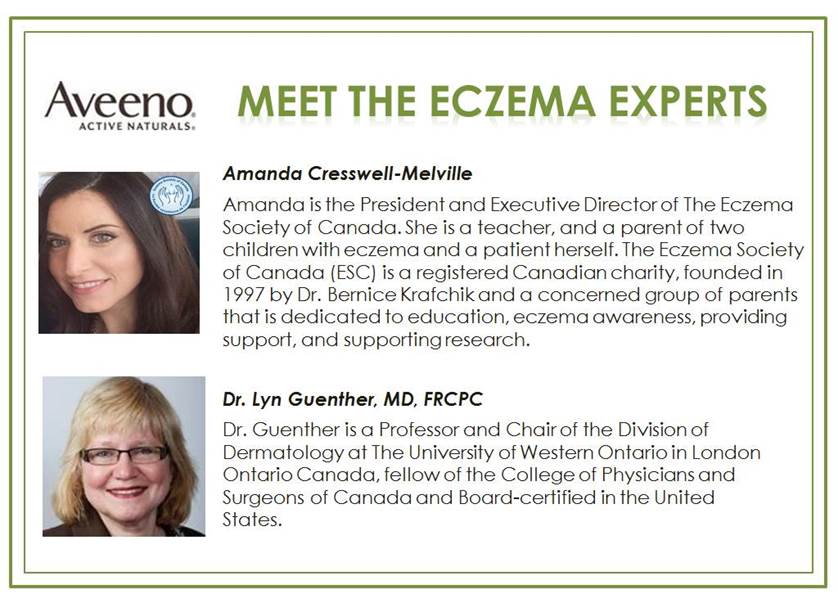 The Eczema Society Seal of Acceptance was established by the Eczema Society of Canada as part of a patient empowerment program where moisturizers and cleansers are reviewed to earn recognition as an accepted choice for people with sensitive skin. AVEENO® is proud to carry this seal on a line of specially-formulated #AVEENOEczemaCare products.
Qualifications to earn it include:
Being free of ingredients known to be irritating for sensitive skin; and
Undergoing dermatologist formulation review.
Here are some useful tips for managing eczema:
Check out the following #AVEENOEczemaCare products: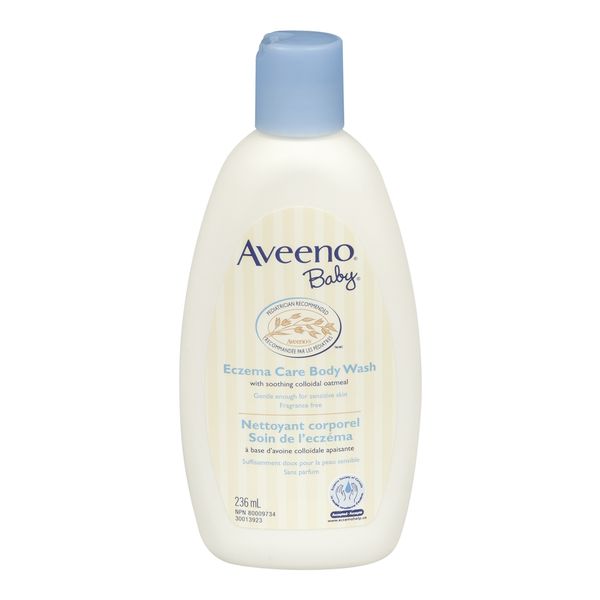 AVEENO® BABY® Eczema Care Body Wash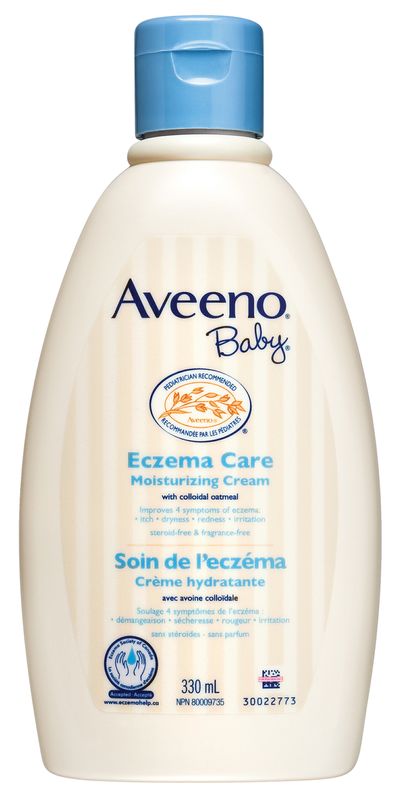 AVEENO® BABY® Moisturizing Cream
AVEENO® Eczema Care Body Wash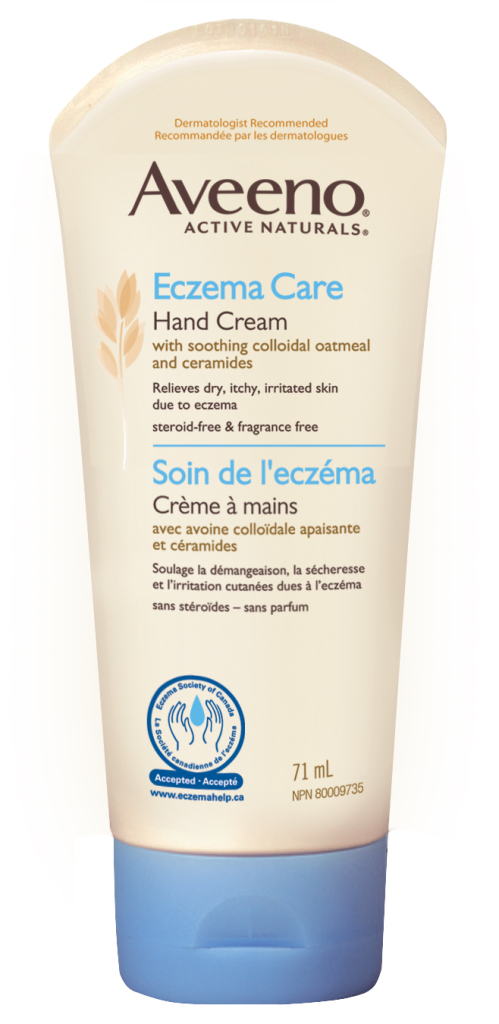 AVEENO® Eczema Care Hand Cream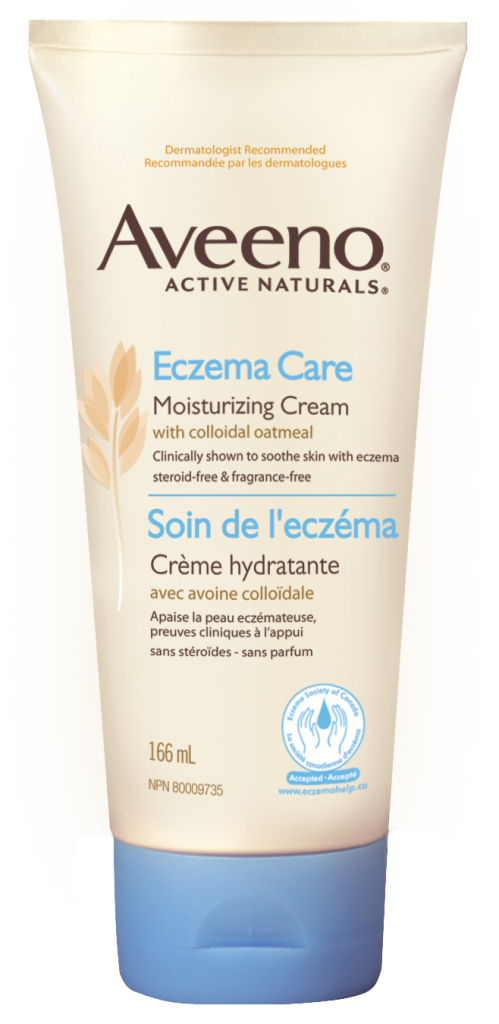 AVEENO® Eczema Care Moisturizing Cream
Do you suffer from eczema? What do you do to cope?
If you have any questions for the eczema experts feel free to leave a comment below or email me and I will pass your specific question along!
Pssst – if you're a Canadian reader you can WIN all the above products! Just fill out the Rafflecopter form below and be sure to post a question for the eczema experts to enter!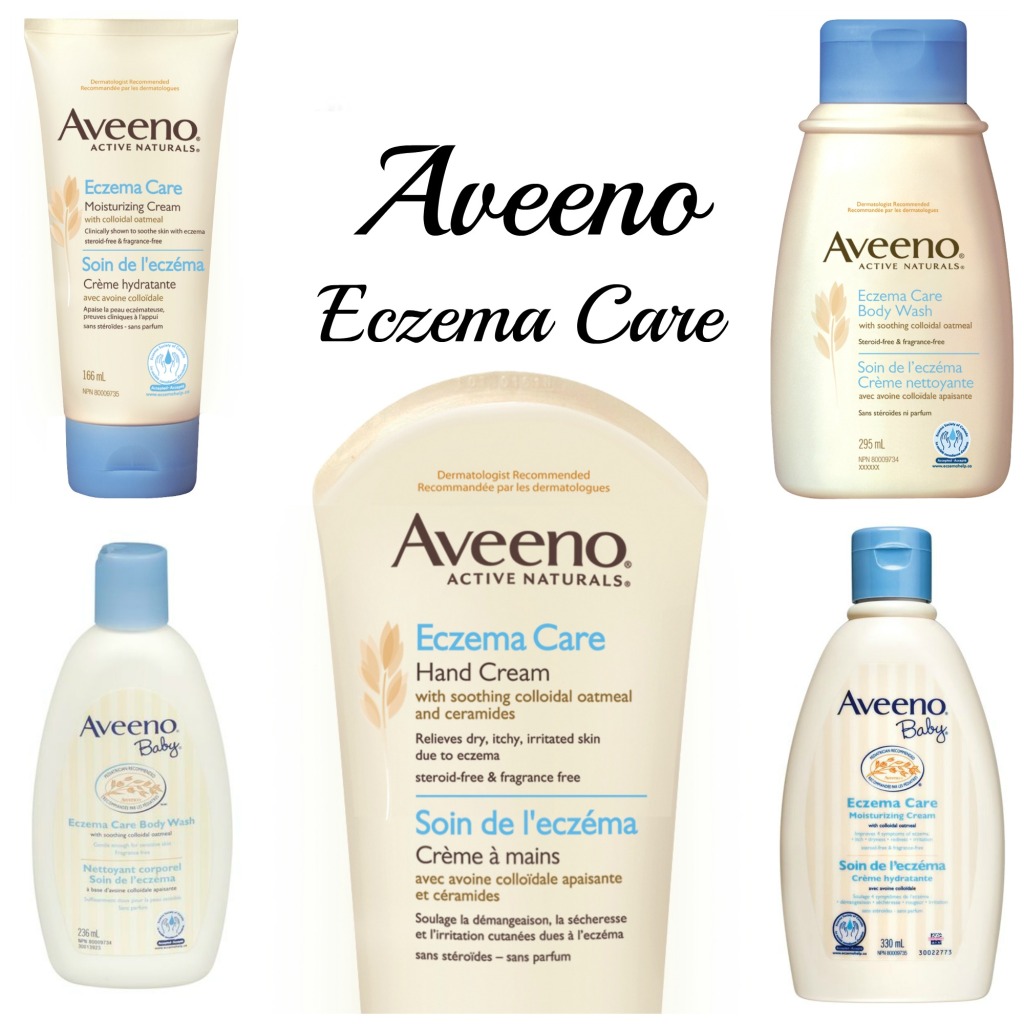 Share on social: