Toronto was all buzz when Flower Beauty launched in Canada! If you're unfamiliar with Flower Beauty it is a makeup line created by Drew Barrymoore.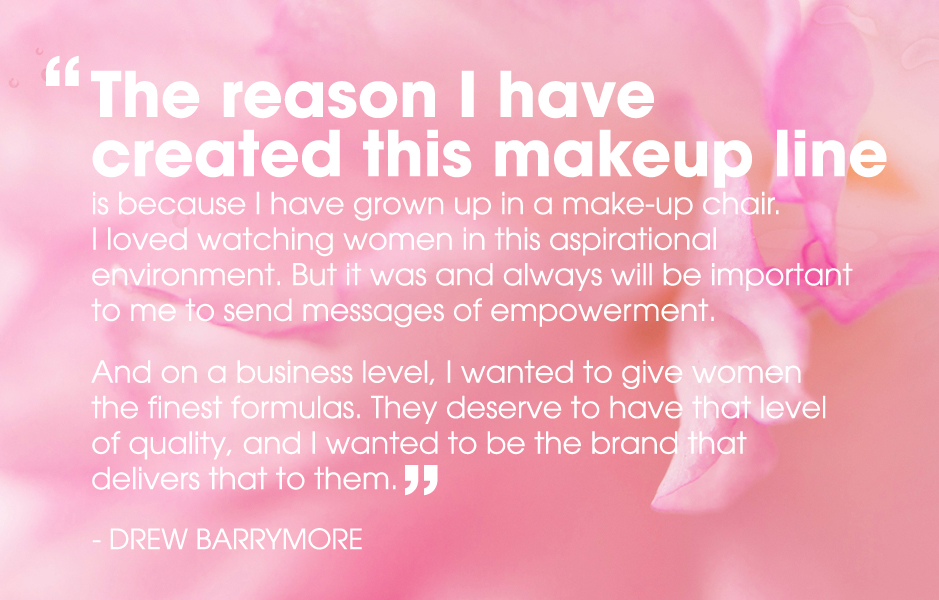 Drew Barrymoore was recently in Toronto for the official Flower Beauty Canadian launch and I was so excited to be invited to Collette Grand Café along with a few other beauty bloggers and beauty media. The buzz around the products and the launch was electric. I took a few photos on instagram (picture 1, picture 2, picture 3) but the lighting wasn't the greatest unfortunately!
I was excited to test out all the products and of course see Drew Barrymoore in person!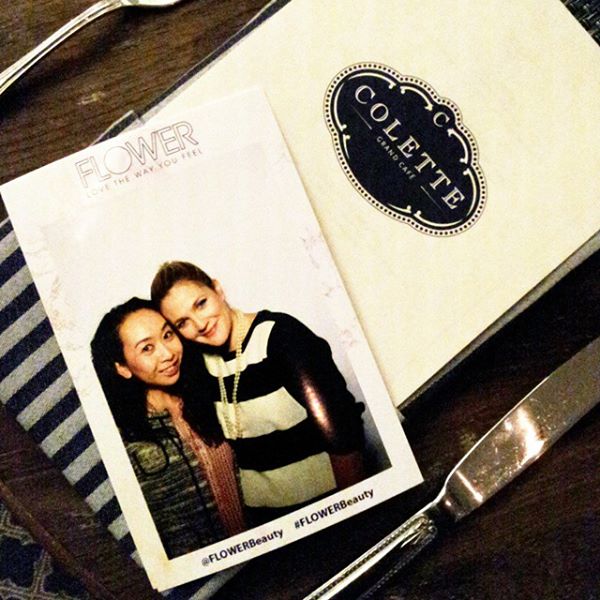 It was most definitely worth the wait! Drew Barrymoore chatted about how Flower Beauty started and what it meant to her and how she wanted to be able to relate with the every day woman. She was certainly speaking my language. She even took the time out to chat and take photos with every single person there!  I was so flustered and fan-girl like – I can't even remember what I said to her although I remember saying something about ET – hahaha 😛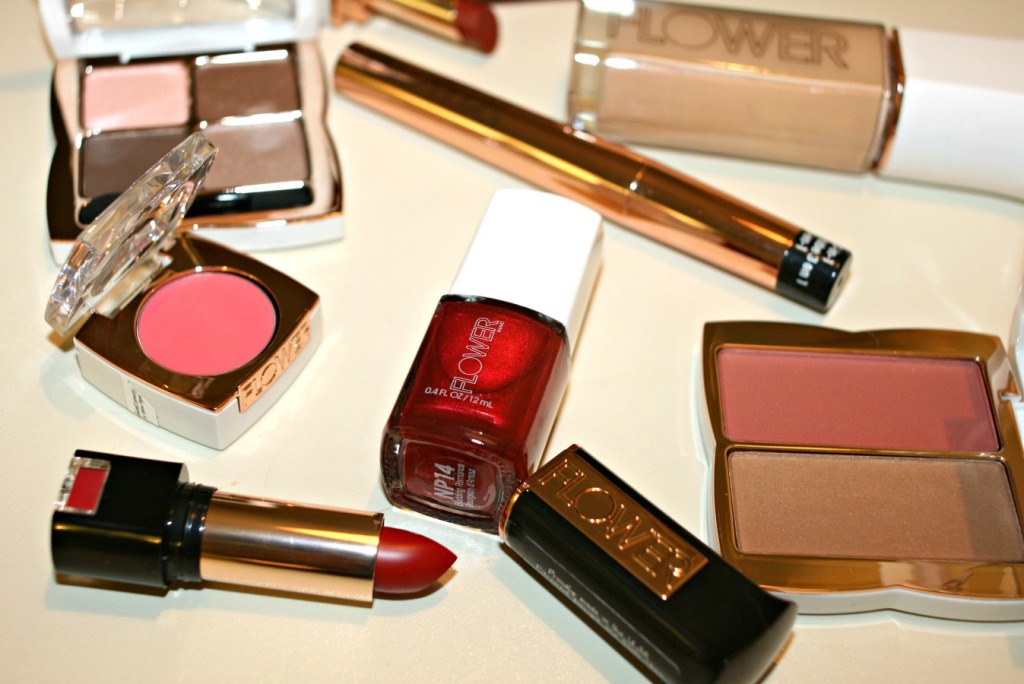 Let's talk about the line itself shall we? There are so many products in the line – only a few are pictured here. Every type of makeup product is covered with Flower Beauty – face, eyes, cheeks, nails, lips and even brushes and fragrances.
My favourite 3 products so far are the About Face Foundation, Glow Baby Glow Blush/Bronze Duo, Lip Service Lip Butter.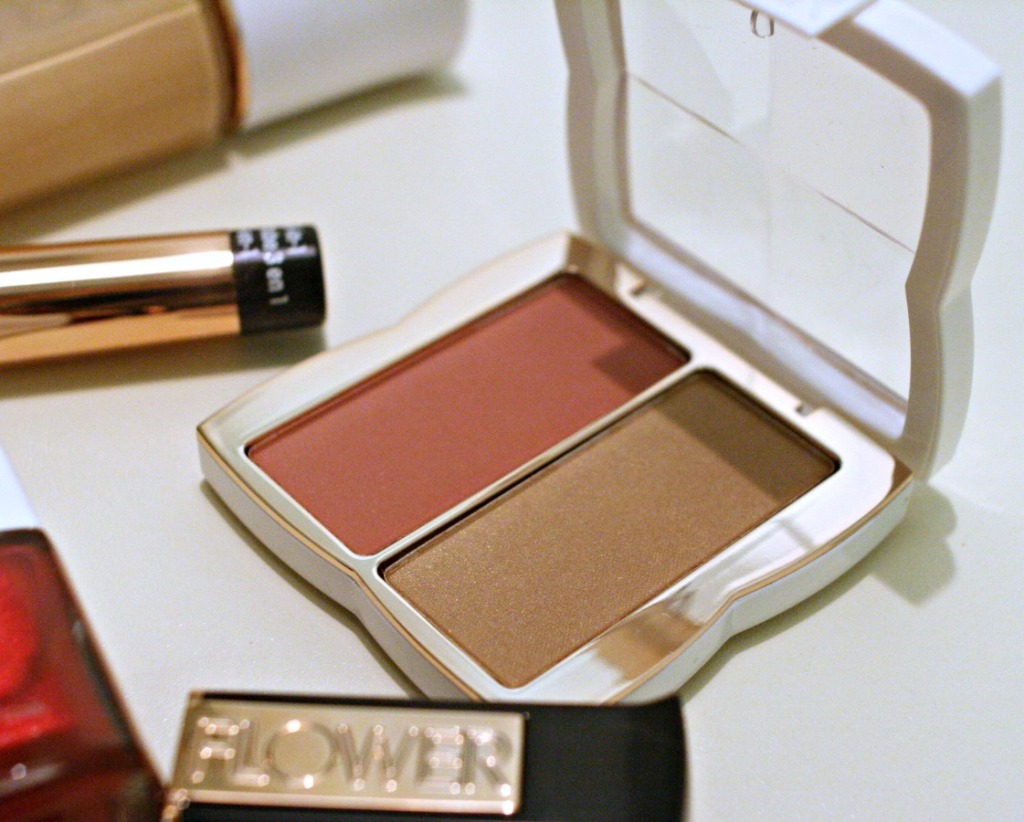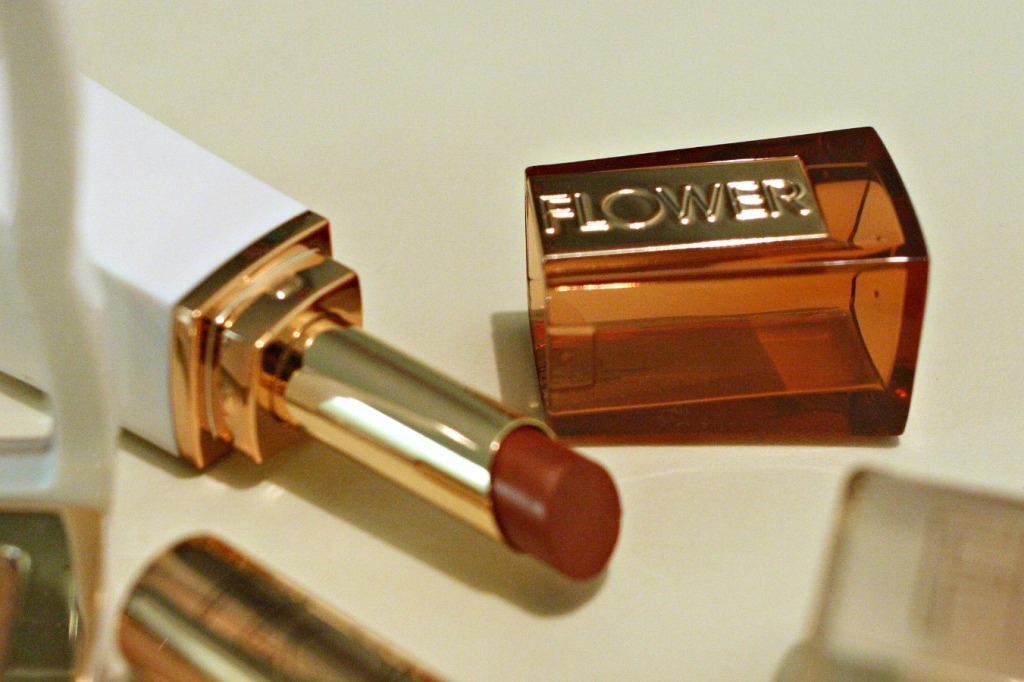 I'm quite picky with foundations and I have to tell you that I wasn't expecting much from this one but I'm glad I tried it out! It is so lightweight and I can layer it on nicely without it getting cakey or anything and it covers my acne scars really well!
The blush/bronzer duo is very easy to use. The blush is just the perfect shade for me and the bronzer isn't too dark at all – although a light touch is recommended!
The lip butter is fantastic! It really moisturizes my lips and leaves a nice shiny colour behind. The colour is more pigmented than I expected but in my eyes that's a good thing 😉
To check out Flower Beauty yourself visit your local WalMart Canada
.
I will also leave you with a video I took of Drew Barrymoore from the event.

(We're totally BFF's now 😉  )
Have you tried anything out from Flower Beauty yet?
Share on social: