We all know the importance of cleansing our skin thoroughly, but it's also important to treat your skin gently; especially if you have sensitive skin. Laura tested out cleansers from the Garnier Clean+ Line on her own temperamental skin. Read on to see if they worked for her!
*****
I have sensitive and dry skin, so am very apprehensive when it comes to trying out anything new for my face. It's taken me a while to figure out what works for my skin and I really love my current combo; however when new products come out for sensitive skin I get really curious and want to try them out! So, for the last several weeks I've been trying out two new cleansers, and I have to say, I'm very impressed with the results thus far.
I've been using the Garnier Clean + Makeup Removing Lotion Cleanser and the Gentle Clarifying Cleansing Gel and both are quickly becoming some of my favourite products to use!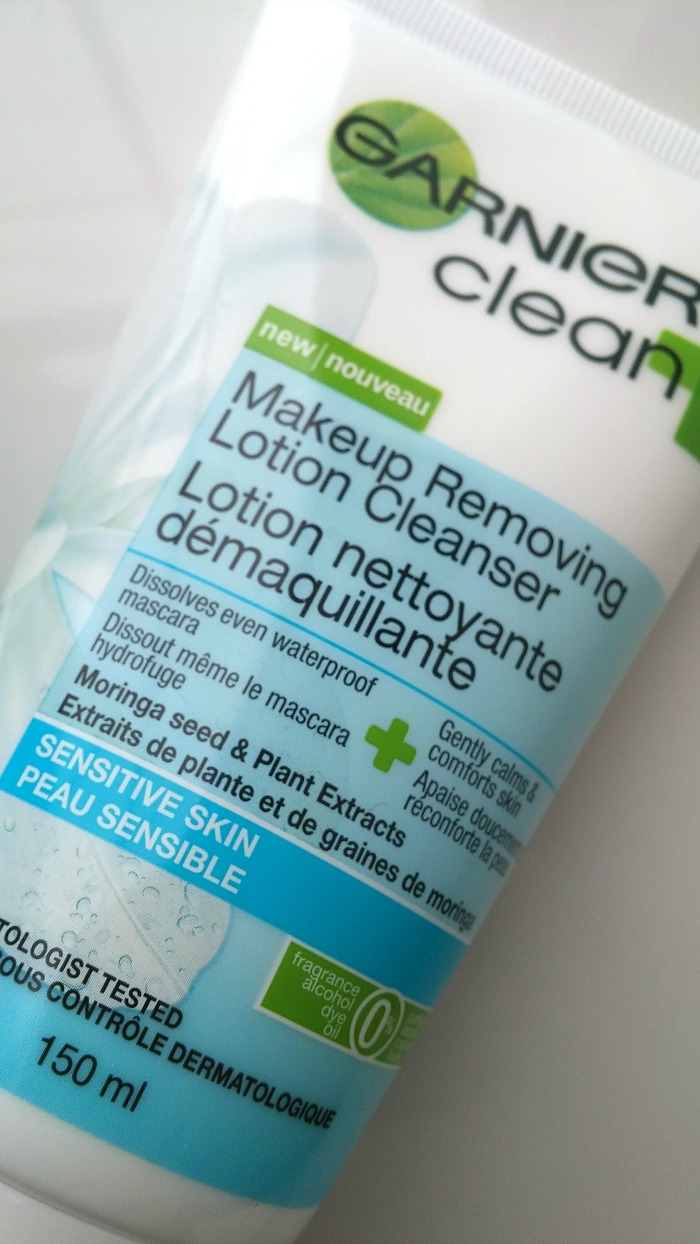 Depending on my mood I'll use one over the other…and…let's be honest. We all know we should be cleansing our faces before bed, whether we have makeup on or not. It's important to wash off all the impurities our face has been exposed to throughout the day. But let's face it, we all get super tired some nights, and suddenly – "oops" – we somehow end up falling asleep with our makeup on. We all know this is the ultimate beauty faux pas, but hey it happens! This is why I love the makeup removing lotion cleanser so much.  It goes on like a moisturizer, so If I'm feeling super lazy I can just apply this all over and wipe off with a baby wipe! (Not saying I recommend this method…this is just what I do in a time crunch!) And the best part? My skin doesn't feel dry, since the lotion is super creamy and leaves my skin feeling great.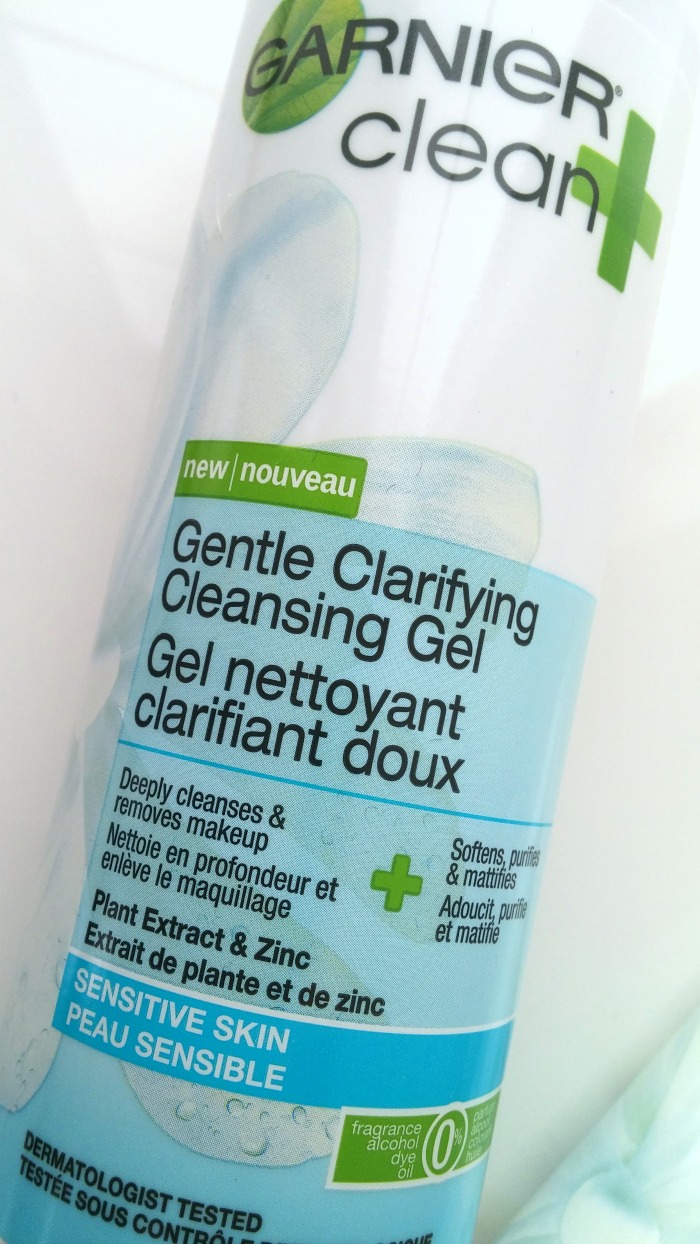 Lets talk about the gentle clarifying cleansing gel. I can sum it up in three words: I love it! The texture is awesome; it feels light and cool on the skin, and once applied to wet skin it creates a gentle lather. This lather also feels creamy on the skin, but after rinsing off, it leaves the skin feeling soft and moisturized, not tight or dry.
Both items are formulated with 0% dyes, alcohol or fragrance. I totally recommend you try these cleansers from the Garnier Clean+ line if you have sensitive skin. Another fact to note, is that they are the first Garnier cleansers recognized by the Canadian Dermatologist Association. All in all, they work really well and make your skin feel great; and at a price of $10.99 each you don't need to break the bank to be gentle to your sensitive skin.
Do you have sensitive skin? What are your favourite cleansers to use?
Share on social: