My skin can be pretty finicky when it comes to face creams – especially night creams. They tend to be heavier and richer than their day cream counter parts, since the role of most night creams is to provide moisture.
When you have oily skin like I do, the last thing you want to put on your face is something rich and heavy; which is why I was skeptical at first about the Garnier Ultra-Lift Miracle Sleeping Creams;I figured they'd just be the typical heavier version of a day cream, sans SPF.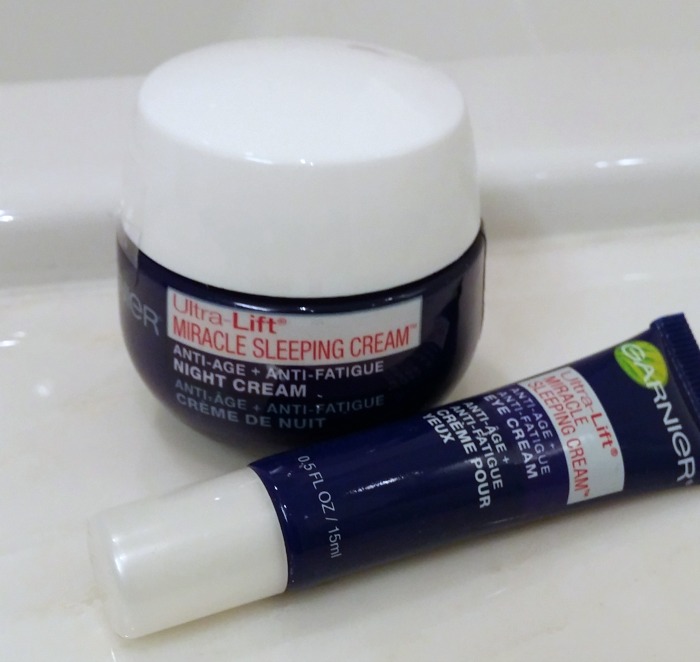 I'm so glad I was wrong about these products – the face cream especially has become a staple in my night time beauty routine.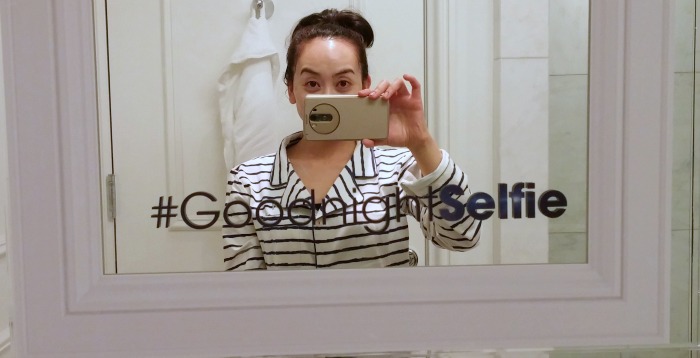 What really stands out about this product is the texture. It's kind of difficult to explain but the best way for me to describe it is as a cross between a cream and a gel. It feels lightweight when applied to my face but I can tell there is a film – almost like a thin mask – left on my skin. Garnier explains that this texture is due to a new kind of polymer which takes on a toning and elastic form, holding key ingredients. The unique texture allows the active ingredients to penetrate the skin all throughout the night.
The Garnier Ultra Lift Miracle Sleeping Creams were inspired by a huge trend in Korea: Sleeping Packs. Koreans take their skin care VERY seriously; and I have to say it definitely shows – Korean women are flawless! Sleeping packs are used as the last step of a nightly beauty regime. They are designed to work at night and take advantage of our skin's natural regenerative properties during the "Golden Time" of 11pm  – 2am. The skin is able to absorb the active ingredients of the sleeping packs, while helping to compensate for the everyday stresses of life (lack of sleep, work, kids etc). Even after the first few uses you'll wake up with skin that's refreshed and looks well rested.
While the face cream is my hero product, I quite enjoy using the eye cream too. It's a clear gel that goes on easily around the eye area to help smooth out fine lines and the look of fatigue.
If you'd like to try out the Garnier Ultra-Lift Miracle Sleeping Creams for yourself then it's your lucky day! My friends at Garnier would like to offer one of my Canadian readers a Garnier prize pack! Here's what you can win:
Garnier Ultra-Lift Miracle Sleeping Cream Anti-Fatigue + Anti-Age for face

Garnier Ultra-Lift Miracle Sleeping Cream Anti-Fatigue + Anti-Age for eyes

Garnier Clean+ Gentle Clarifying Cleansing Gel

Garnier BB Eye Miracle Skin Perfector Daily Eye Roller
I'd love to hear about your experience with these #GarnierMiracle Sleeping Creams!
Just fill out the rafflecopter form below – good luck!
Share on social: