Part of a healthy beauty routine is a workout routine…but…I'm really bad at sticking to a workout routine. I hate to admit it but having cute clothes and accessories can sometimes motivate me to get moving – it's like my mind is tricked into thinking that if I LOOK like I'm working out I will feel inclined to do so 😉 Shoes are a huge part of that "look" but of course they have to be comfortable and practical too. I asked Sohnee to check out what Skechers Canada had to offer.
*****
I've been trying out a new gym routine so the timing couldn't have been better when I got to attend a Skechers Canada media event and try out their new sneakers for 2015.
There are a lot of great styles that are coming out through the year, including a limited edition shoe that will come out in October to support breast cancer research. Skechers also has a line of comfortable, casual shoes called BOBS. Whenever you purchase a pair of BOBS, Skechers donates shoes to children in need. Their slogan this year is #comfortincluded and I definitely saw a lot of comfortable options at the event. They have a line of yoga shoes that use yoga mat material in the insoles to give you more rebound than the traditional insole. Their relaxed fit line had a wider toe to ensure your feet don't feel squished. The GOWalk collection is a group of great walking shoes that will let you walk for hours in comfort.
I got to take home a pair of their Flex Appeal shoes with Memory Foam insoles. I immediately loved the colours.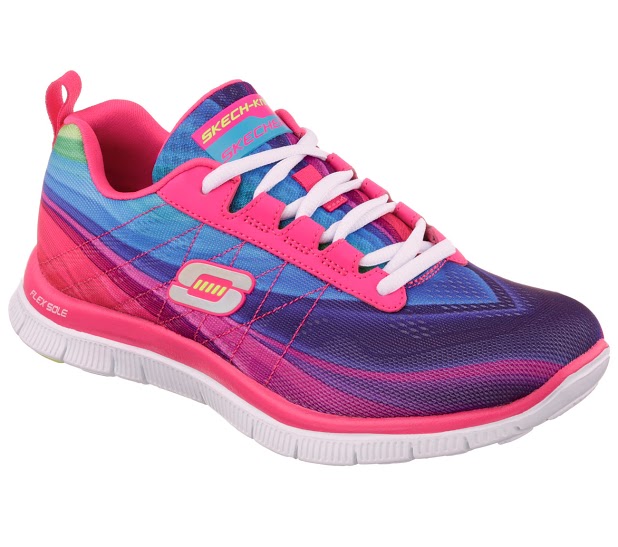 They're bright and really in style. The laces come in white and hot pink, so I'm excited to swap out the white and have a bit more fun with colour. I also noticed that the shoes are very lightweight, which makes them great for working out. The Memory Foam insoles make my feet feel so comfortable. I tested them on the gym floor, lifting weights and working on the mat.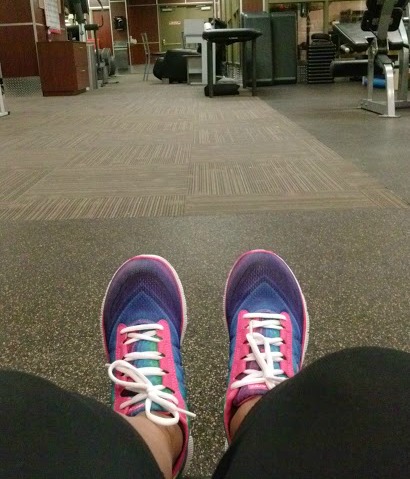 I also tried them out in a spin class and found that the arch support allowed me to stand on the bike and do climbs without any (foot) pain. These shoes have been great for any exercise I've tried! They look great, too, so I can just go outside for a walk with them on and know my feet look awesome.
I get excited to go to the gym now that I'm building up my gym bag with fun stuff to wear including these Skechers Canada Flex Appeal shoes. Hopefully, I'll be able to reach my workout goals!
What sneakers do you like to wear at the gym?
Share on social: