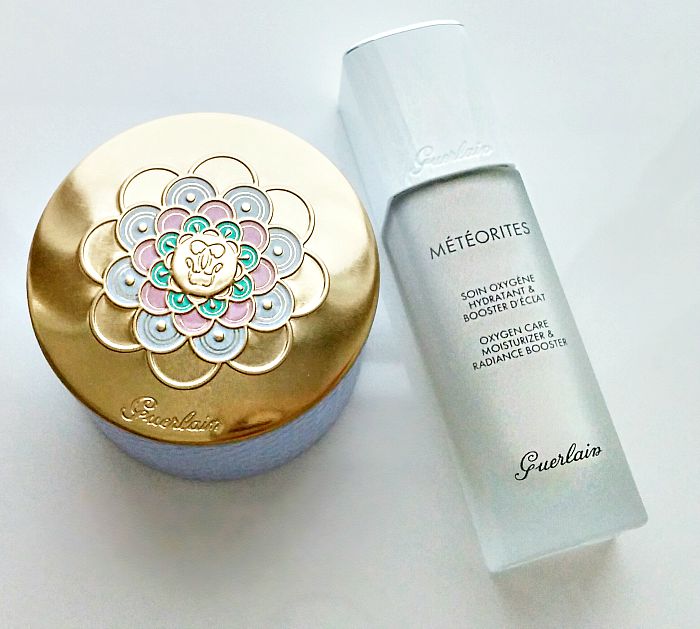 Nothing epitomizes elegance more than Guerlain Météorites Rainbow Pearls. Packaged in their décor-worthy tin, these summery, pastel, beads of wonder are like nothing I have ever tried before.
The polymer contains a powder that transforms light, creating a halo-like glow once in contact with the skin. Simply brush the powder puff (included) lightly over your face and you will notice an instant radiance in your complexion! The perfectly chosen tones of the beads are excellent for summer skin.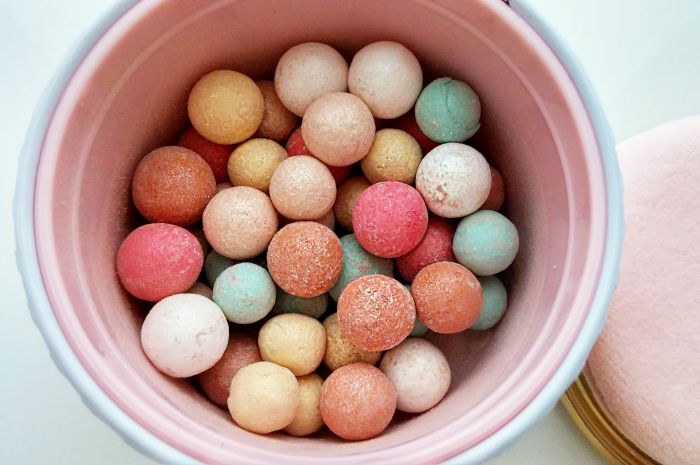 The clean, ladylike scent of the beads makes me feel like royalty; as it is subtle enough to not be overbearing but still a burst of nobility from ages past each time you lift the lid. Every time I use this, my mind drifts to thoughts of Paris – from the macaron colours of the beads themselves, to the embellished packaging. I would like to travel to the city of love soon, but for now – this shall be enough!
I am also a really big fan of the Guerlain Meteorites Oxygen Care Moisturizer & Radiance Booster. Being as I am always on the prowl for something to maintain a fresh, dewy, glowing appearance I was very happy to start using this lightweight and quite effective product.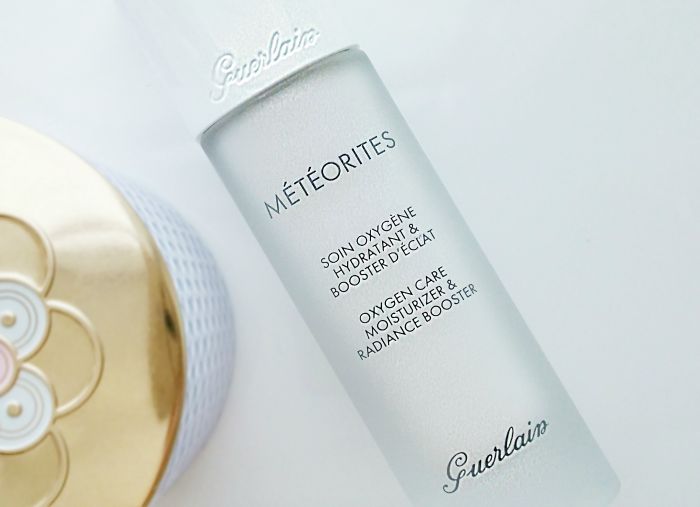 They key ingredient is 02 Light which is said to help encourage the skins natural light receptors. Being lit up from within, the skin is revived and in turn you are left with a very radiant, heavenly complexion. It is also enriched with hydrating ingredients that instantly moisturize and refresh the skin.
I love putting it on because it is so cool to the touch and has the texture of something that would be the perfect hybrid of a cream and a gel.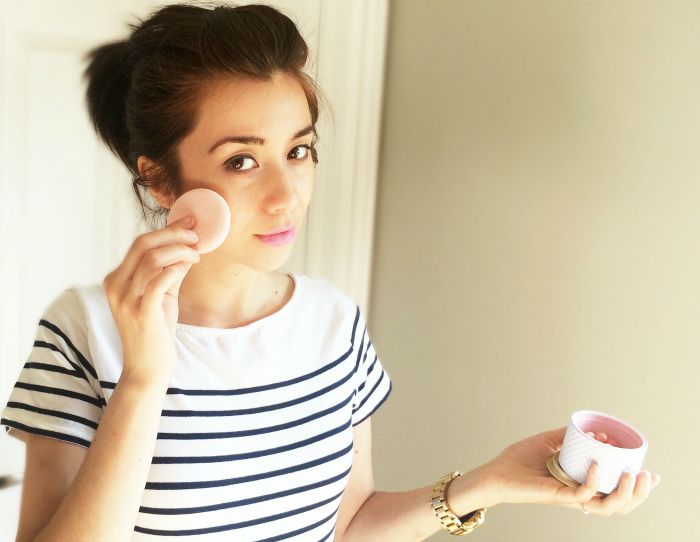 These two products worked excellent when paired together, as I gave my skin a much needed drink with the Oxygen Care Moisturizer & Radiance Booster and then lightly dusted the puff full of powder from the Rainbow Pearls over my entire face. When going for a natural look I would barely need anything else! A spot of mascara, a little bit of blush and lip color and I would be good to go!
I cannot say enough about either of them – so in closing I shall brush up on my French.
"J'aime Guerlain!"
Is your beauty routine lacking the radiance that the Guerlain Meteorites collection offers?
{Shop This Story}
Share on social: