Not too long ago I attended the media opening of Salon Davachi, a new salon that has joined the Yorkville community on Scollard Avenue. Well, after the event, I booked an appointment to get a haircut. I ended up getting a lot more than that.
When I first came in, I was offered a warm beverage, so I requested a green tea. I got a nice berry green tea to sip on while I waited. My wait, however, was only a few minutes before I was whisked away to the back to have my eyebrows threaded by Sudi. Sudi has been threading for over 15 years and it shows. She really knew how to clean up my arches without making them too thin. I've had threading done before and she was very quick compared to previous experiences.
I then had balayage done by Marco. We had a great time chatting while he painted my hair. The hair washing was a relaxing experience, with a warm towel over my face during a scalp massage. I just wish the massage lasted longer!
Finally, I got my cut done by Félor herself. I showed a picture of what I was looking for.
The cut and colour that I got wasn't exactly what I was looking for and I felt that it was a bit shorter than I wanted, but I can still make it work. Here's a picture of how I styled it after I got home.
It will take some time to get used to, but as the saying goes, hair grows!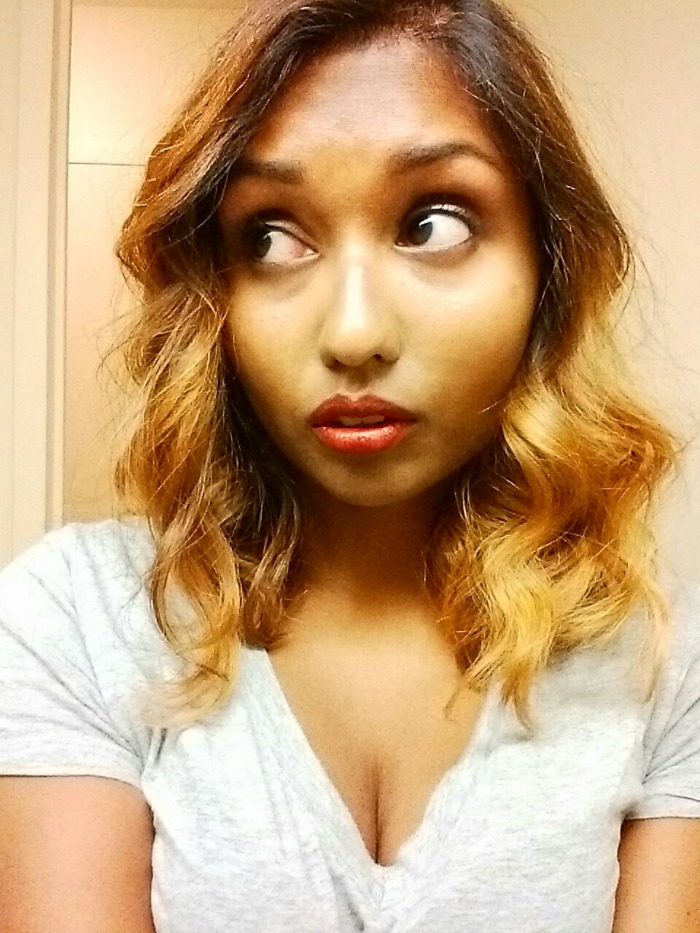 Overall, the team at Salon Davachi is very passionate about their work. They created a friendly relaxing, atmosphere. Feel free to call and try them out.
Salon Davachi is located at 97 Scollard St.  info@salondavachi.com or calling 416-996-9797.
Share on social: