Best known for fast fashion and trendy affordable pieces, H&M introduces The Beauty Department to Canada. Now you can shop for all your beauty and style needs in one place!
Makeup, hair products, and body care will all be part of the collection and for fall the makeup line has everything you need to take your look from "easy mornings to endless nights". I was given a peek at H&M's beauty line and I definitely have a favourite product!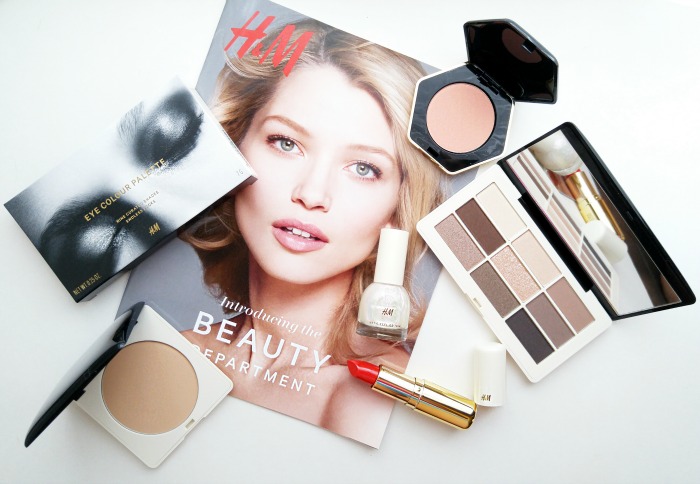 The packaging of the collection itself is gorgeous and really feels special and luxe. The product line up is so complete – from concealers, to illuminzers to fun and bold colours – you'll find anything you're looking for to create the look you desire.
The gorgeous eye colour palette ($12.99 CAN) has a nice range of all the nudes you may need (and who doesn't love a good nude palette?).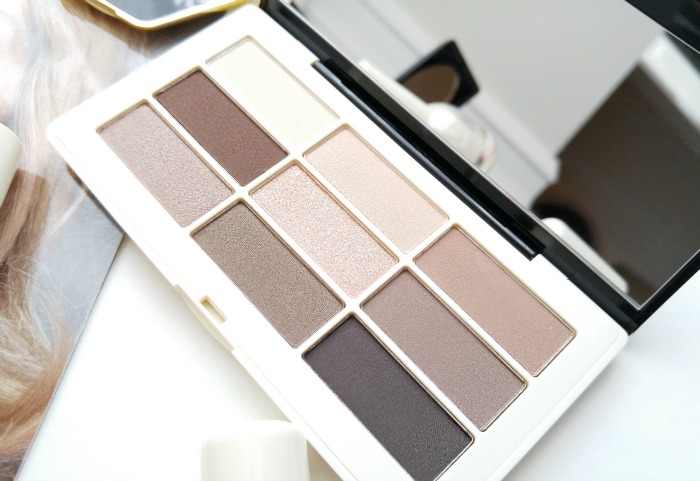 I've been using the darkest colour daily as a subtle day time liner and polishing my look with some of the mid tone shades. It's nice and compact and I think would be good for travel – especially if you're travelling a lot of business since this can create an array of office appropriate looks.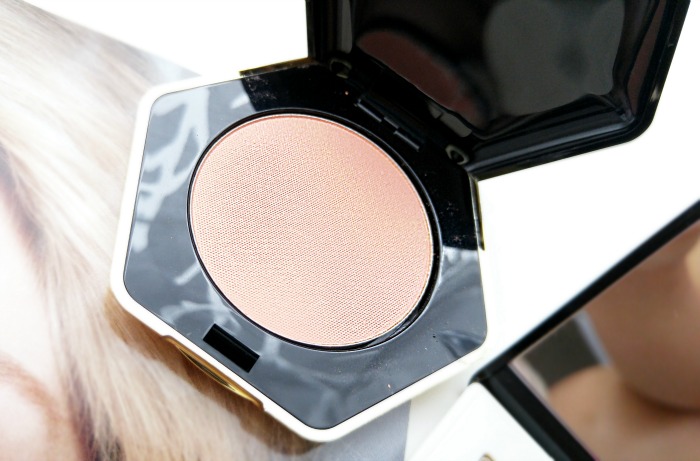 The Pure Radiance Powder Blusher ($12.99) picture here in Apricot is actually much more pigmented than in the photo which makes it look a little washed out. I think these would be a great blush for really, really fair skinned people. On me it provided a very subtle wash of colour.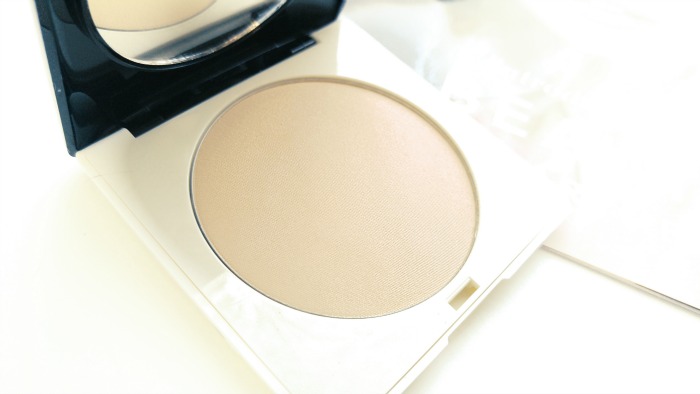 I've been using the True Matte Finishing Powder ($12.99) in Warm Beige daily to set my makeup. It's a great powder for taking away shine and it doesn't cake at all. Just leaves a nice natural finish.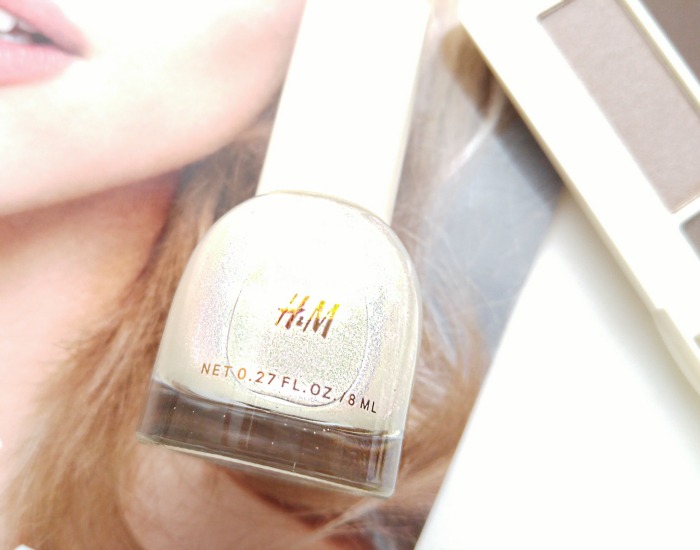 I haven't  used this pretty nail colour ($6.99) in December Dawn yet but I can see it being very pretty for the holidays!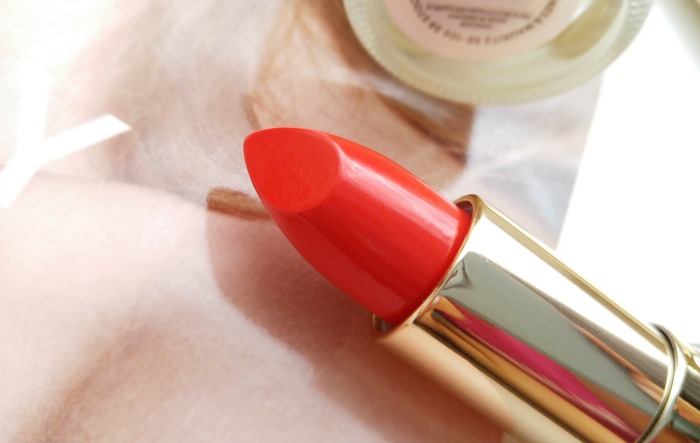 My favourite product is the Cream Lip Colour ($12.99) in Candy Apple. It's a GORGEOUS red that I thought wouldn't suit me at first but I really love how it looks. It glides on really smoothly and the coverage is fantastic.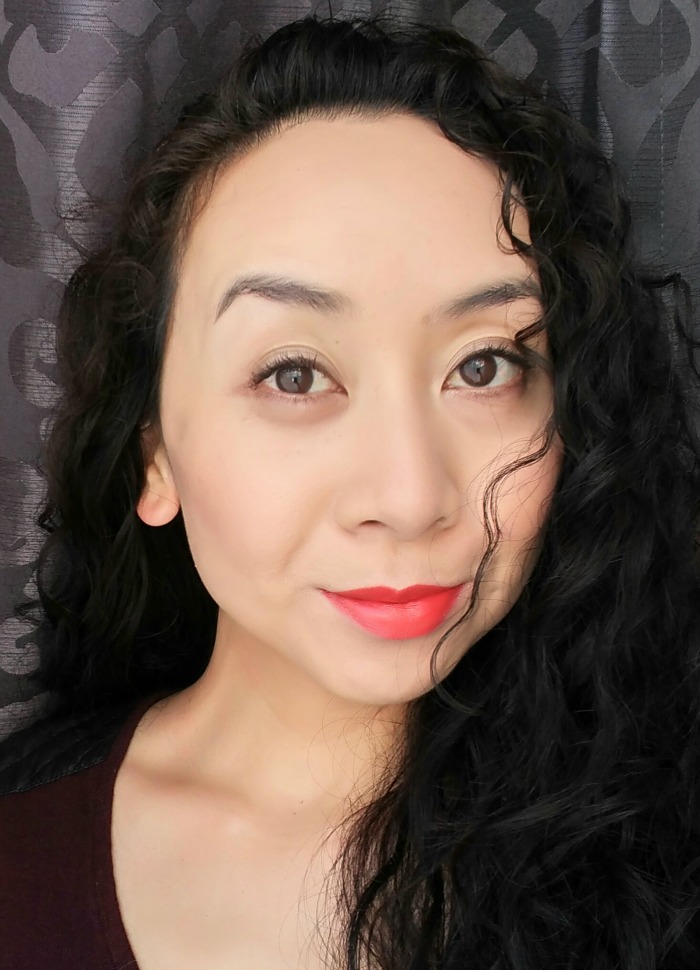 Overall I'm pretty impressed with H&M's beauty line. The packaging looks and feels luxe, the price points are affordable and the variety of products and colours is impressive.
Have you spotted H&M's The Beauty Department yet? We'd love to know what you think!
Share on social: