Every Christmas or holiday season we all indulge right? I for one am still eating cookies for breakfast (not complaining but I'm sure my body is getting a little miffed!) and I have enough chocolate to last me the year! I love most chocolate including makeup lines inspired by chocolate 😉 Too Faced Cosmetics has a few products laced with cocoa so you can indulge without any of the sugar or calories!
Inspired by the Too Faced Chocolate Bar Collection the new Semi Sweet Chocolate Bar palette is another way to indulge your sweet tooth.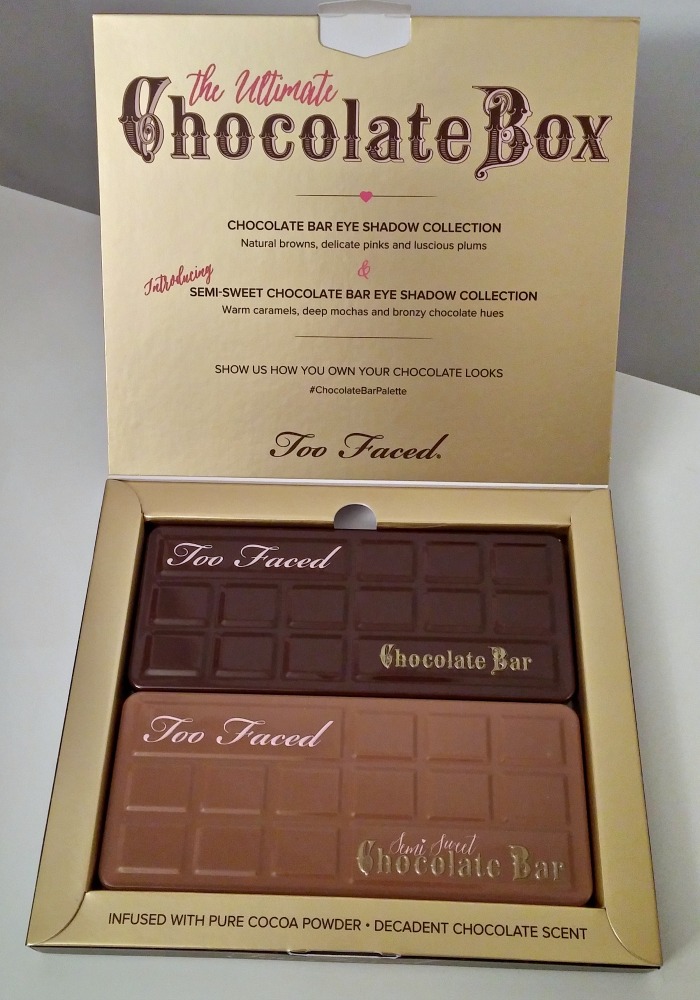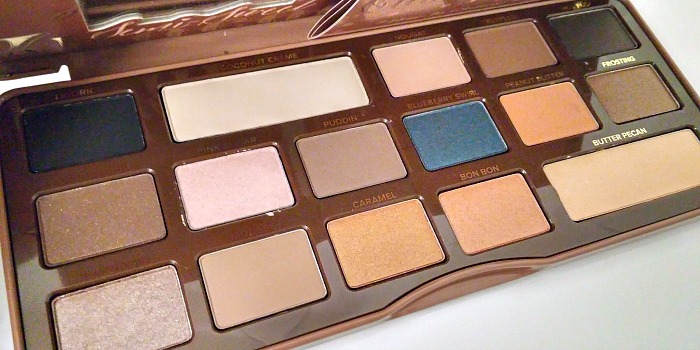 Except for perhaps the lovely blue colour "Bon Bon" all the colours in this palette can be worn daily. You can immediately smell the cocoa powder in these shadows but it's not overwhelmingly sweet (which is what I was worried about).
Too Faced Cosmetics also has a cocoa infused matte bronzer and powder foundation which I equally love!
With Too Faced you can get your chocolate fix on through your makeup too 😉 If you ARE still indulging (it is New Year's Eve after all…) then perhaps this other Too Faced product is just what you need.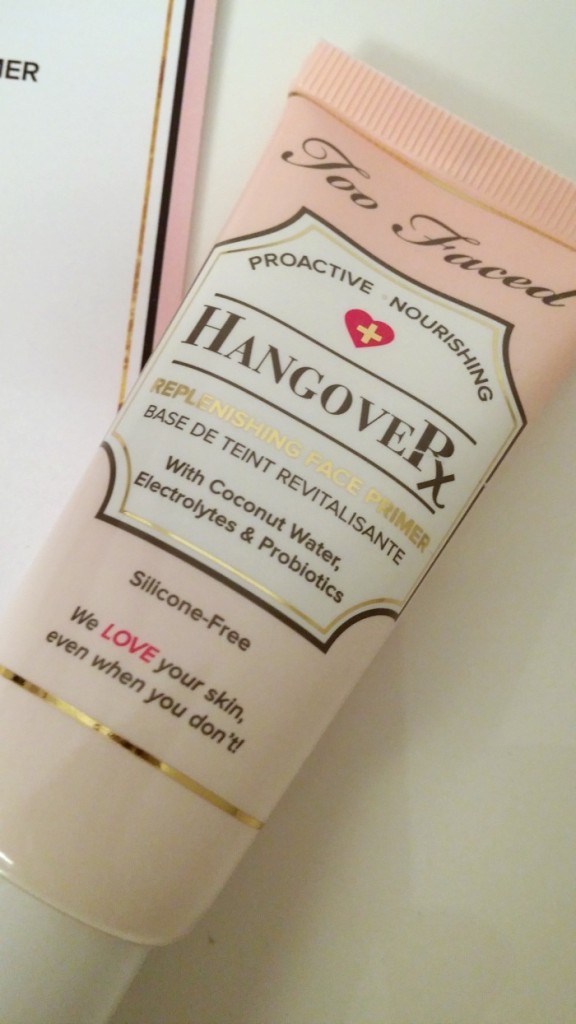 Just because you've been partying it doesn't mean you have to look like it 😉 This silicone free Hangover RX primer revives your skin, hydrates it and locks down your makeup for longer wear.
Whether you're planning on being up all night or will be cozy on the couch tonight I wish you a very happy and safe New Year's Eve! Here's to 2015 🙂
Share on social: