Ah Winter! We love to complain about it don't we? I actually don't mind Winter – I'd prefer snow to rain any day! The key to dealing with Winter is being prepared. Having your snow tires on so you can drive safely; having a proper winter coat so you don't even feel the wind. One of the most important items to get for winter are boots!
Like everything else you purchase boots should fit your lifestyle. For me that means I'd like a pair of flat, high, neutral coloured boots (grey preferably) that go with everything; they MUST keep my feet warm and dry and bonus points if they look cute with multiple outfits! I do not spend my days trudging through snow so heavy duty snow boots aren't necessary for me but cleaning snow off my car and walking short distances is, so I was on a mission to find the perfect pair.
I was looking back on old posts and lo and behold I found this one from a pair of boots I recently got rid of. Take at look at my boot buying criteria back then 😉
I was approached by Cougar boots to see if I wanted to check a pair of their boots out and saw these ones online.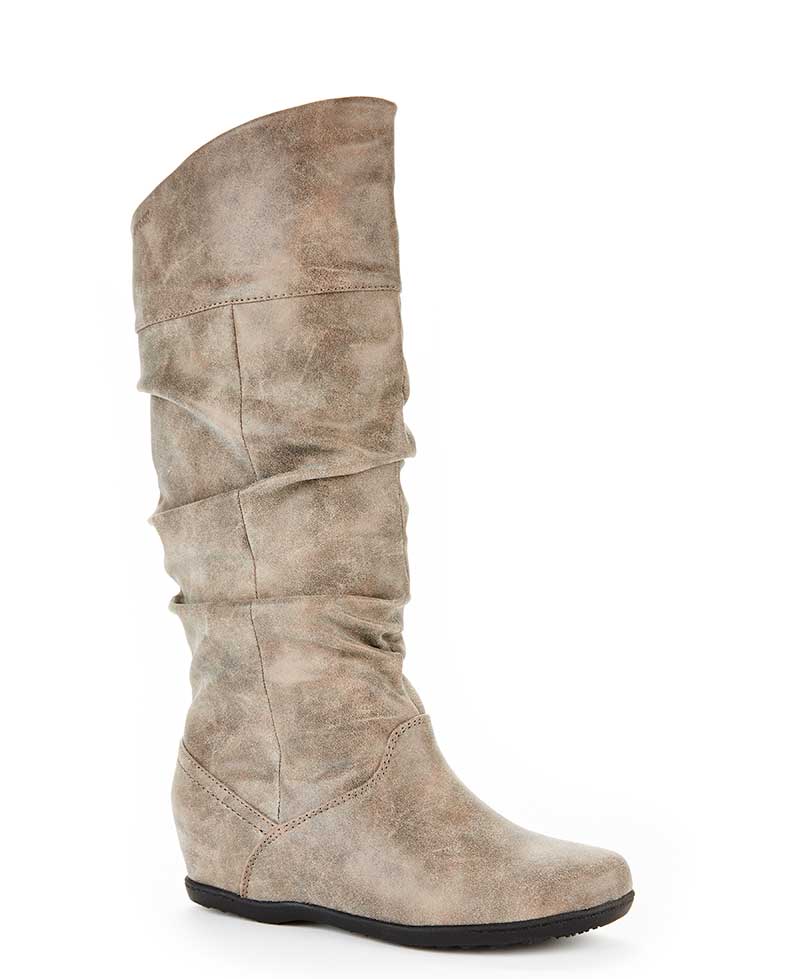 Cougar Boots – "Fandago 2" in Taupe
These really stood out for me because they met a lot of my criteria! I knew that Cougar Boots were known for their warmth but I didn't realize these would be waterproof too. So I took them for a test run!
Remember that snow storm Toronto had not too long ago? Well I was stuck for at least 15 minutes removing snow and a bit of ice off my car but guess what? My feet were toasty and dry!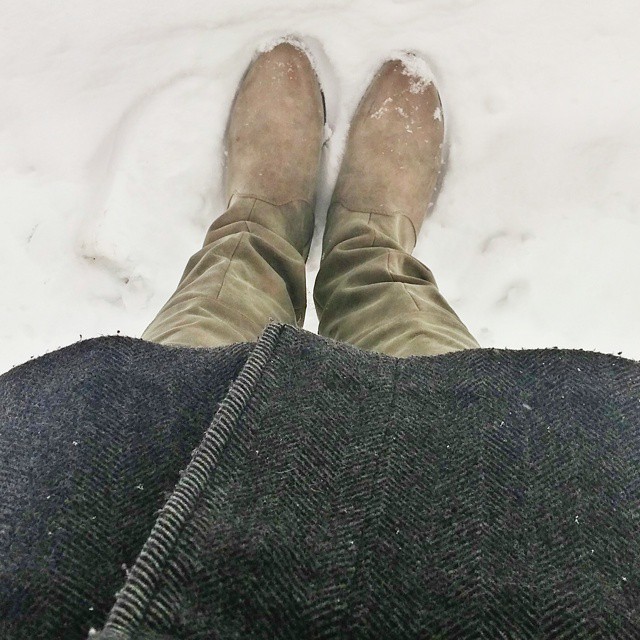 I can't even tell you how much I love these boots. I wear them ALL THE TIME. They are lightweight so that my feet aren't all sweaty and gross even when I'm out all day. The honestly feel like I'm wearing slippers! I usually wear them with my standard uniform of late –  jeans or leggings but I wanted to challenge myself and see if I could dress them up a bit.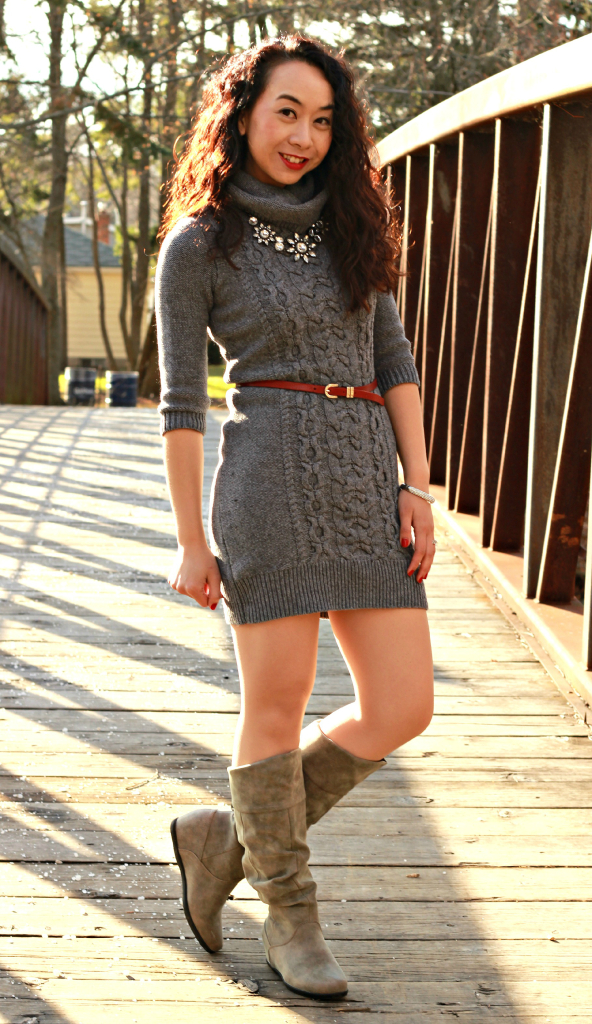 In this outfit I pulled out an old sweater dress I hadn't worn in a while and dressed it up with a statement necklace and a pop of colour with the red belt. The boots work with this more casual dress; although next time I think I will wear opaque tights!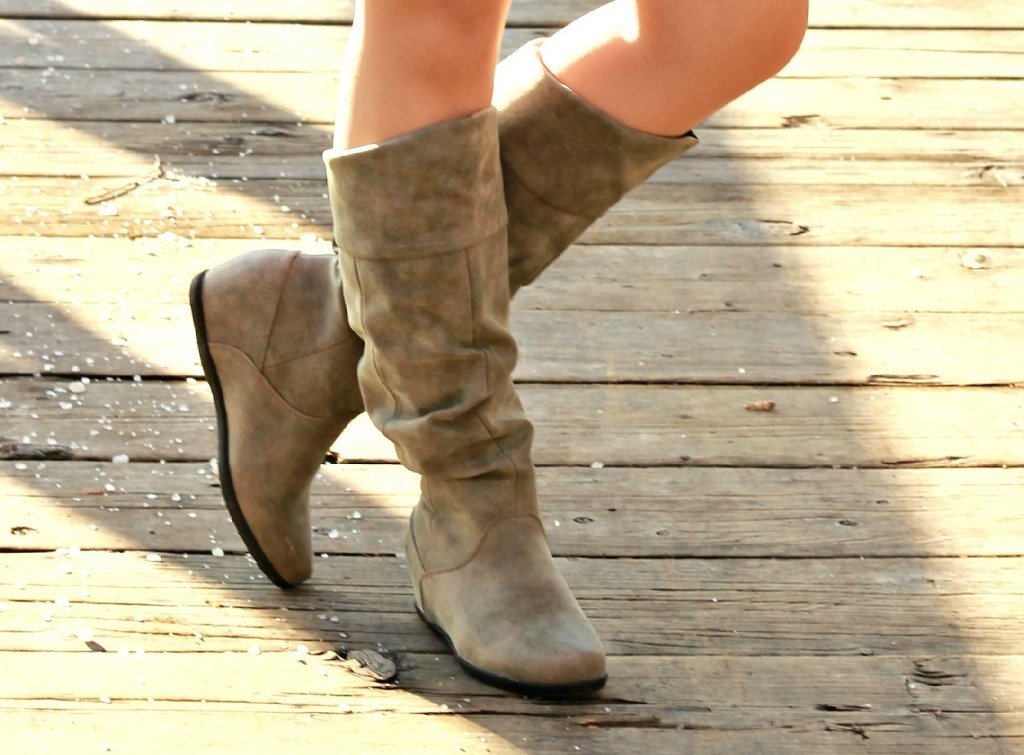 I also tried this with a mini skirt and cozy sweater which I think I liked much better!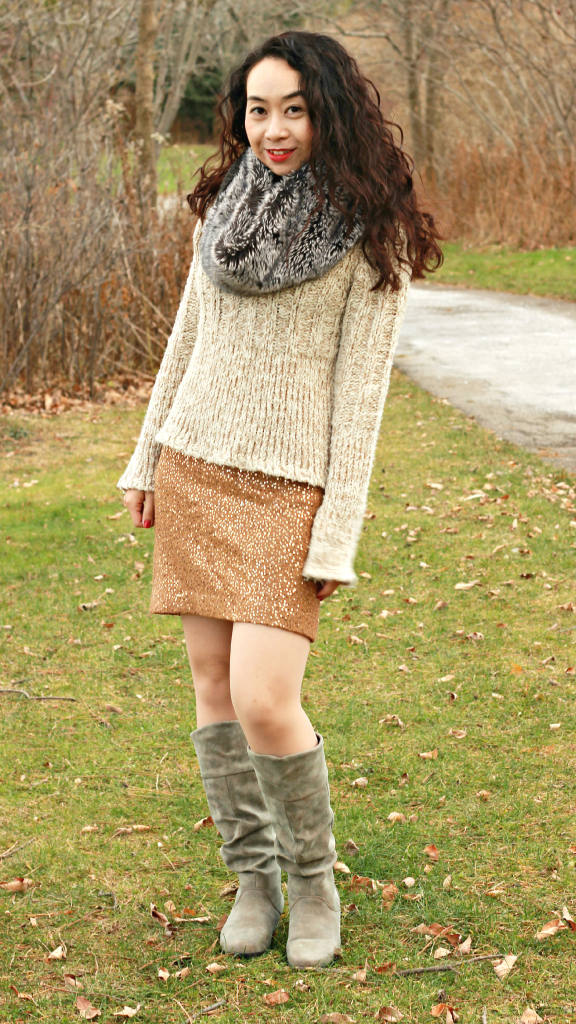 The whole outfit is pretty comfy and casual except for the glittery skirt of course! But really, what other time of year can you wear a sequined + wool skirt?  😉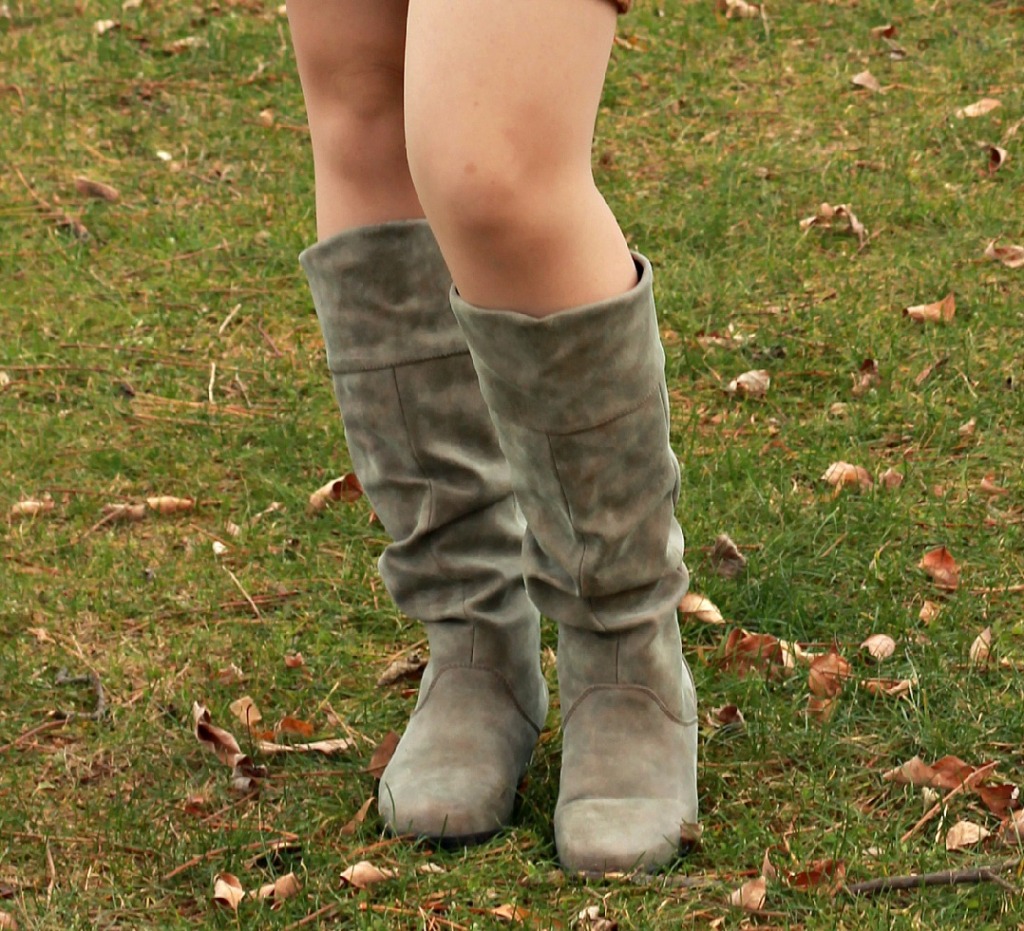 As I mentioned before these boots of course look amazing with jeans and leggings but I love that I am able to wear them skirts and dresses in a more casual manner too – something I didn't expect! I'm overjoyed that I can be stylish while keeping warm with Cougar boots.
If you're in the market for a new pair of boots I'd highly recommend checking Cougar boots out – they have so many great styles to choose from too – something for our ever changing Canadian weather!
Have you found your perfect pair of boots yet?
****Disclosure: Boots were gifted by Cougar Boots – but I truly love them and wear them constantly***
****Images of me courtesy of Zeba***
Share on social: