We are winding down everyone! Just a little over a week til it's Christmas! Even for those who prepare and shop early there is always SOMETHING last minute that you need to pick up – whether it's a gift for someone you didn't think you'd be seeing or a stocking stuffer to add to the already perfect gift.
Here's a HUGE list of gifts that you can pick up last minute but won't seem like they were last minute 😉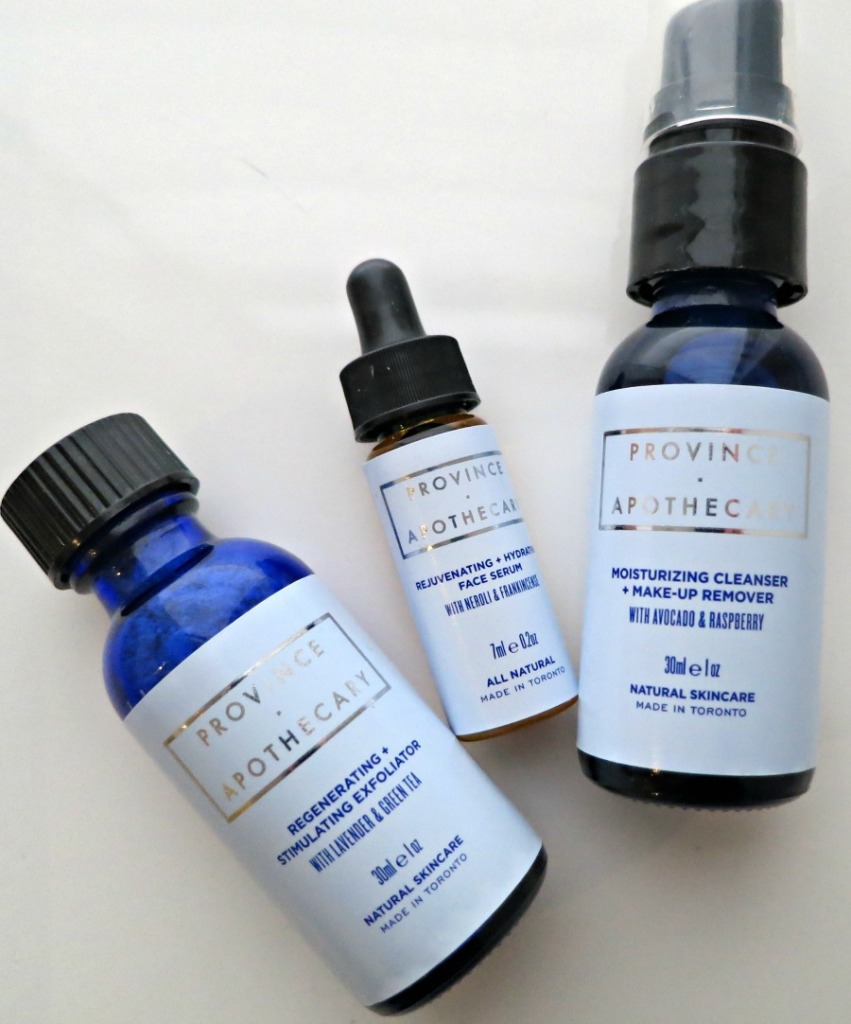 If you are local to Toronto Province Apothecary has some fantastic luxe skin care products to give as gifts. Each product is packaged so simply but luxuriously. I'm loving the exfoliator which can be mixed with water or your favourite cleanser. The face serum smells fantastic and really helps to hydrate the skin in this dry weather. The moisturizing cleanser works well for removing a light application of makeup.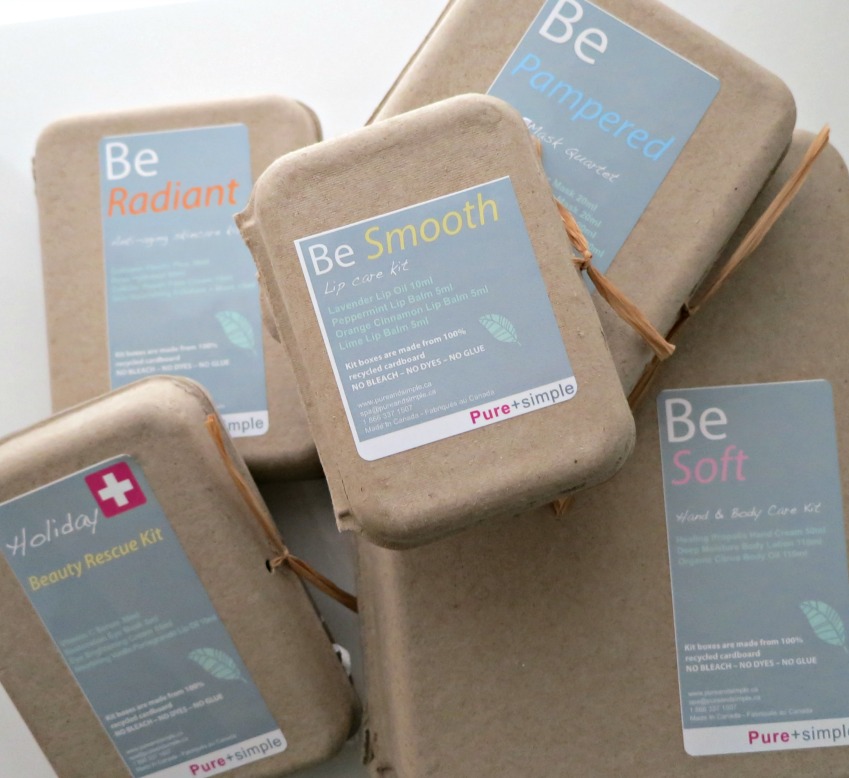 Another great option if you're in Toronto is to pick up one of the Pure + Simple holiday kits. Each of the boxes are made from 100% recycled cardboard with no dyes, glue or bleach. The organic and natural skin care in these kits are packaged for specific needs and would be such a lovely gift especially that person that is looking for healthy skin care options. The holiday beauty rescue kits comes complete with a lip oil, an eye mask, vitamin C serum and eye cream.
Any number of Crabtree & Evelyn products are amazing to pick up last minute because every item is luxuriously packaged. They make great host/hostess gifts too to have on hand so you don't turn up empty handed if you're invited to an impromptu gathering.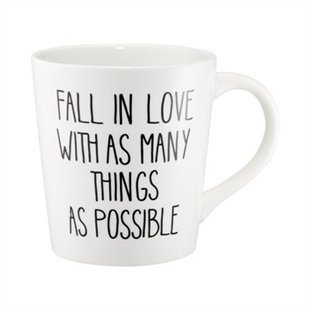 Indigo is always a fantastic place to find great last minute gifts! The novelty mugs are my favourite! They come in the PERFECT size for a nice cup of coffee or tea and who doesn't need a little bit of morning inspiration? Grab the mug and maybe a box of treats and you're good to go!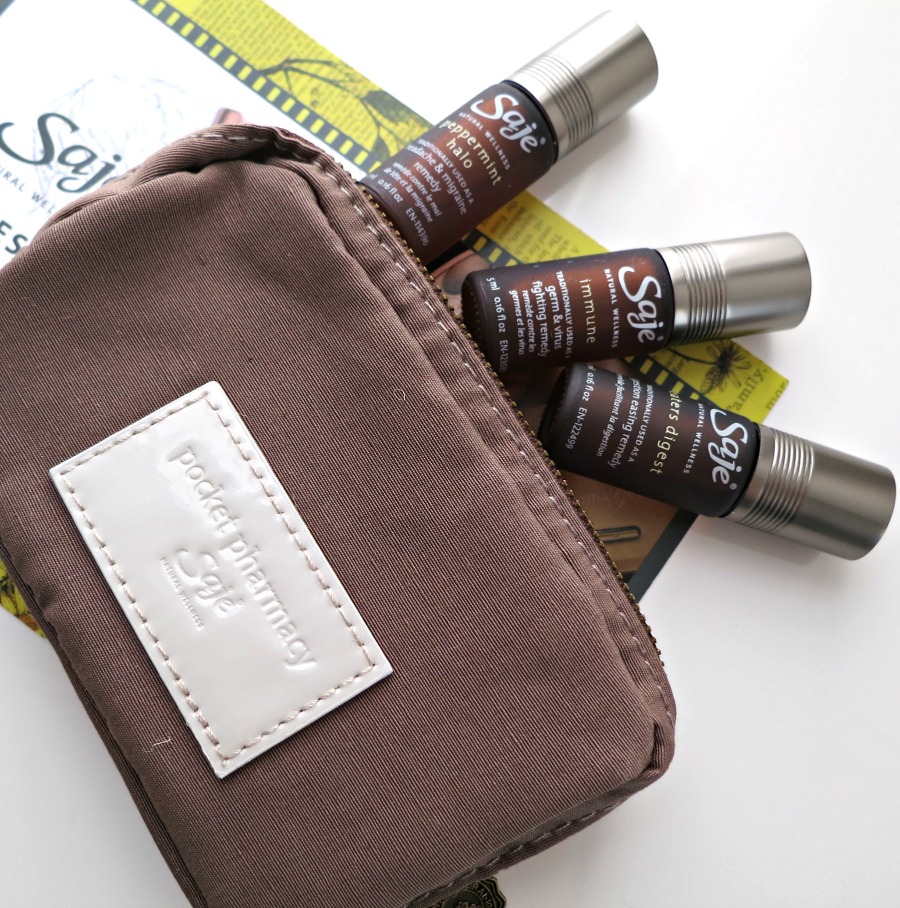 A really cool gift for both women and men on your list is the Saje pocket pharmacy. It's lightweight and compact and contains 5 essential remedies to carry with you on the go whether you've got a headache, are feeling stressed, feeling under the weather, have some pain or need some digestion help. It's a travel MUST!
Vichy makes it super easy for giving skin care gifts sets from your local drugstore. Anti aging, hydration and even one for the guys – you'll be able to pick these sets up on the go but find something perfectly suited for the person you have in mind.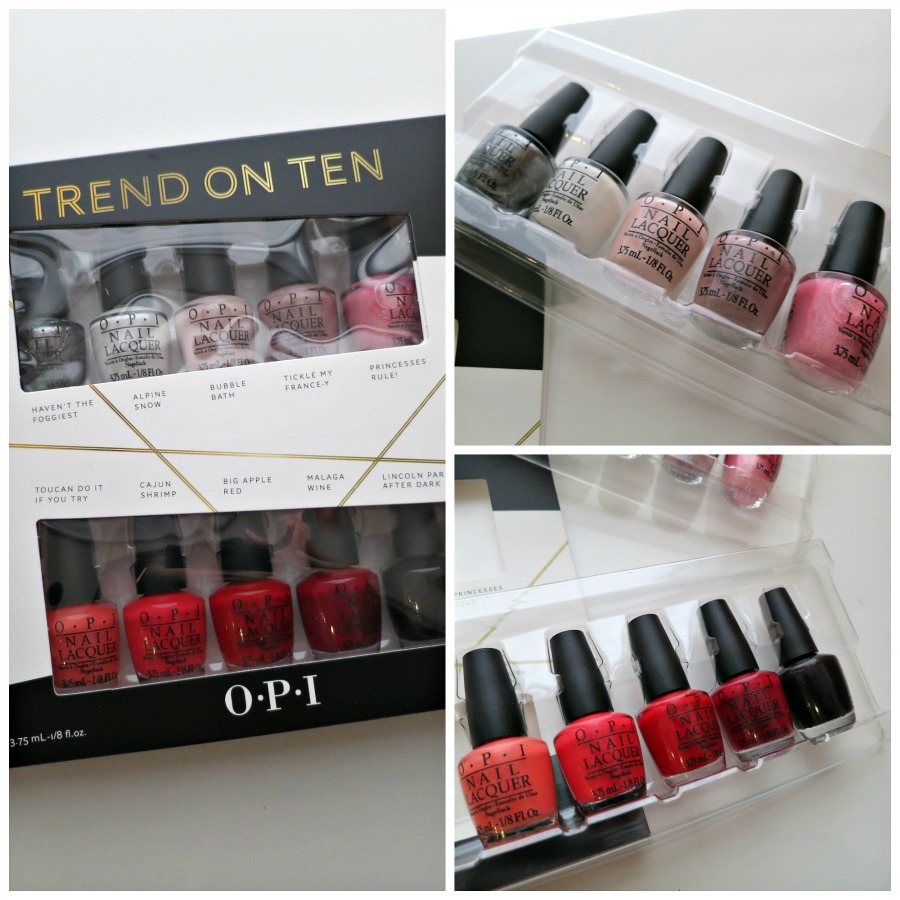 The OPI Trend on Ten
 set makes a great stocking stuffer! Shades of nudes and reds are always on point – you'll probably have to get one for every girl on your list!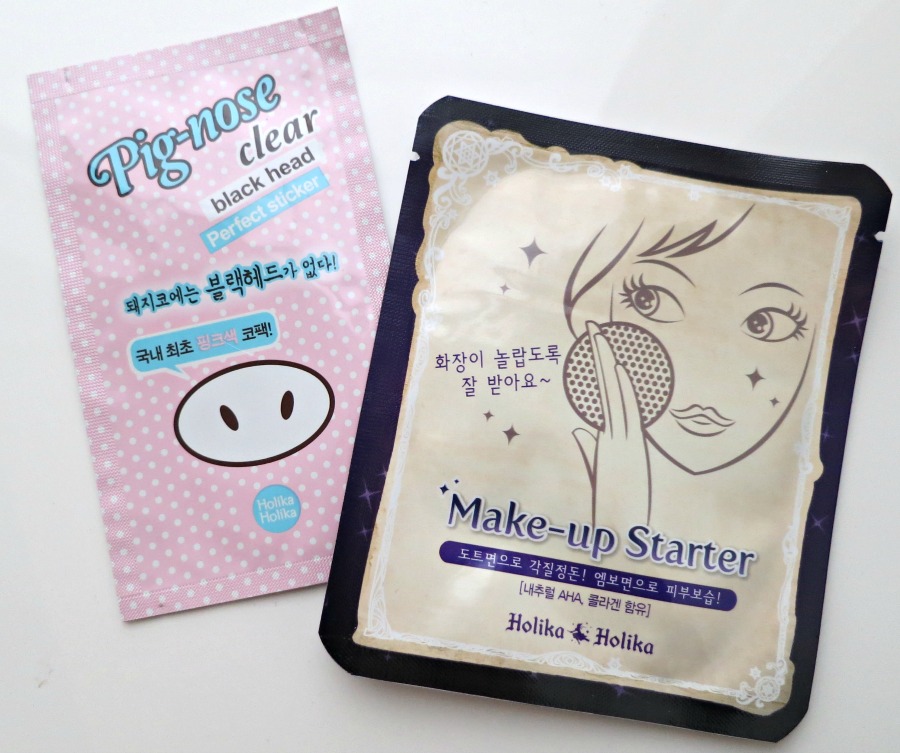 If you're shopping in downtown Toronto anyway I would make a stop into Holika Holika on Queen Street and grab a bunch of masks and other items for great stocking stuffers! The Korean skin care and beauty store always has interesting items to check out.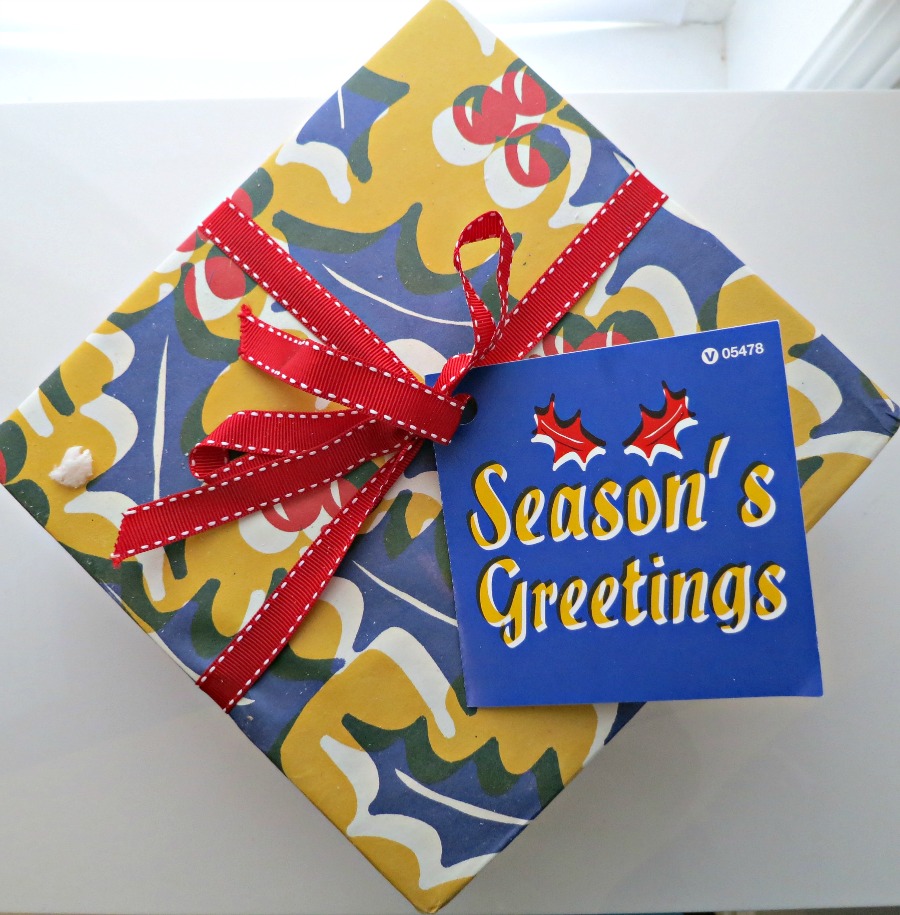 Lush always has great ready to gift Christmas presents. With so many to choose from such as this "Season's Greetings" set the most difficult part will be picking which set to give for that Lush fan on your list!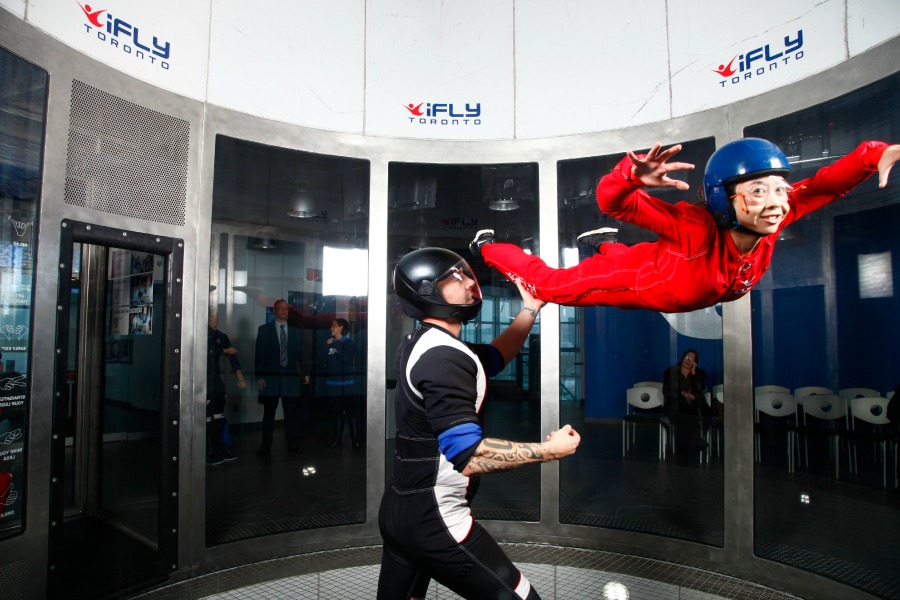 For a really creative gift check out ifly Toronto for an indoor sky diving experience! You can purchase gift certificates conveniently online. It's a great experience for the whole family – kids as young as 4 can participate and I was told a 93 year old was recently there!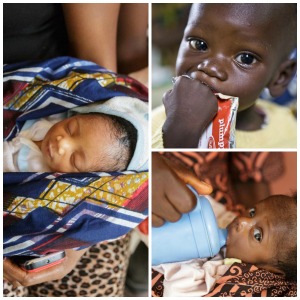 If you're not looking for something material to give, consider a UNICEF Survival Gift. From bed nets to water pumps you can choose a survival gift to purchase in someone's name, dedicate a card to them and help to save lives.
I hope this list was helpful if you still have items to check off your list!
Have you finished your holiday Christmas shopping yet? Who do you still have to buy for?
Share on social: