Can it be true – is the weather REALLY getting warmer in Toronto? I'm crossing my fingers this is the lead up to spring! To help get us in the mood, beauty spring collections are popping up all over the place. Joanna has the scoop on the latest from Lise Watier.
*****
When I first set eyes on the Lise Watier Expressions Spring 2015 Collection I was over the moon. I am an artist (Fashion Illustrator to be precise) and each product in this line embodies a very fun and artistic vibe.  Even the packaging looks like an abstract masterpiece in itself.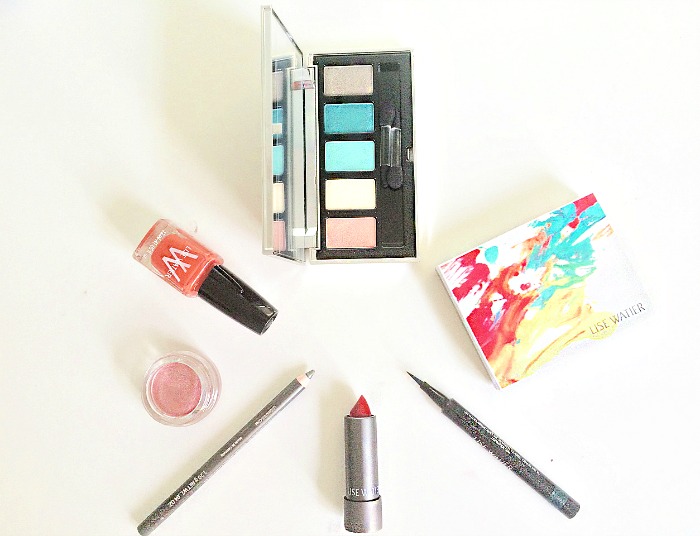 The Rouge Gourmand Velours matte lipstick, which is named number one in Canada, goes on smooth and effortlessly.  It perfects a fun, Old Hollywood pout.
Since the collection showcases a lot of colour it was fun to pick out just a few defining products to give my look a little "pop" for spring.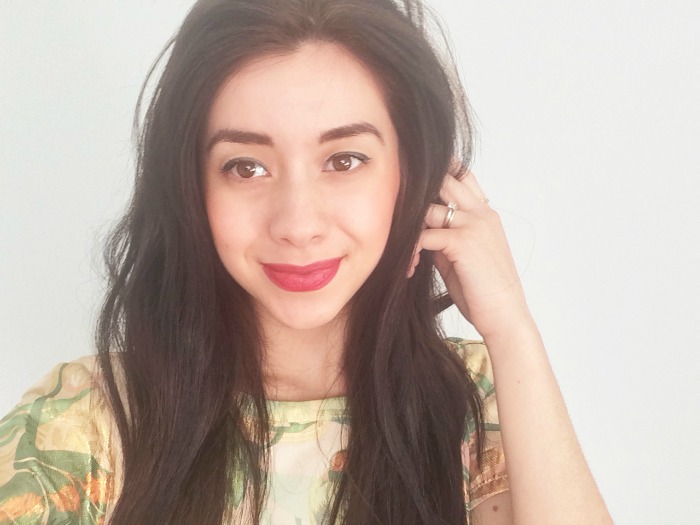 I went for a red lip and put on a spot of blush from the Blush Trio. It has three shades in one that blend together to go with all skin tones. You can also use each colour separately on different areas of the cheek:
Brown:  Use for subtle contouring
Rose: On the apples of the cheeks for a healthy glow
Orange: On the temples to brighten up your complexion
The Feline Eyeliner HD is one of the best liquid eyeliners that I have ever used. Its brush is very pointed with a precision tip that assists in creating the perfect cat-eye.  Since this collection is all about colour, the new shade released is Vert. It is a dark green and really lights up the eyes. I also need to mention that it has excellent staying power. I wore it for the first time on Valentine's Day for a night out with my husband and my makeup stayed exquisite for the entire evening.  For those who want to stick to a more classic look, this eyeliner is also available in black and brown.  I create sweeping Bambi eyes often so I may just need to march out and purchase the Noir tone asap!
If you are tired of the winter blahs,  how about brightening up your makeup bag and inserting some colour?
Share on social: