I am definitely one for luxurious body products so maybe I was a wee bit biased when I first set eyes on two of the products from L'Occitane en Provence's Verveine Agrumes collection it was love at first sight. But it only got better from there!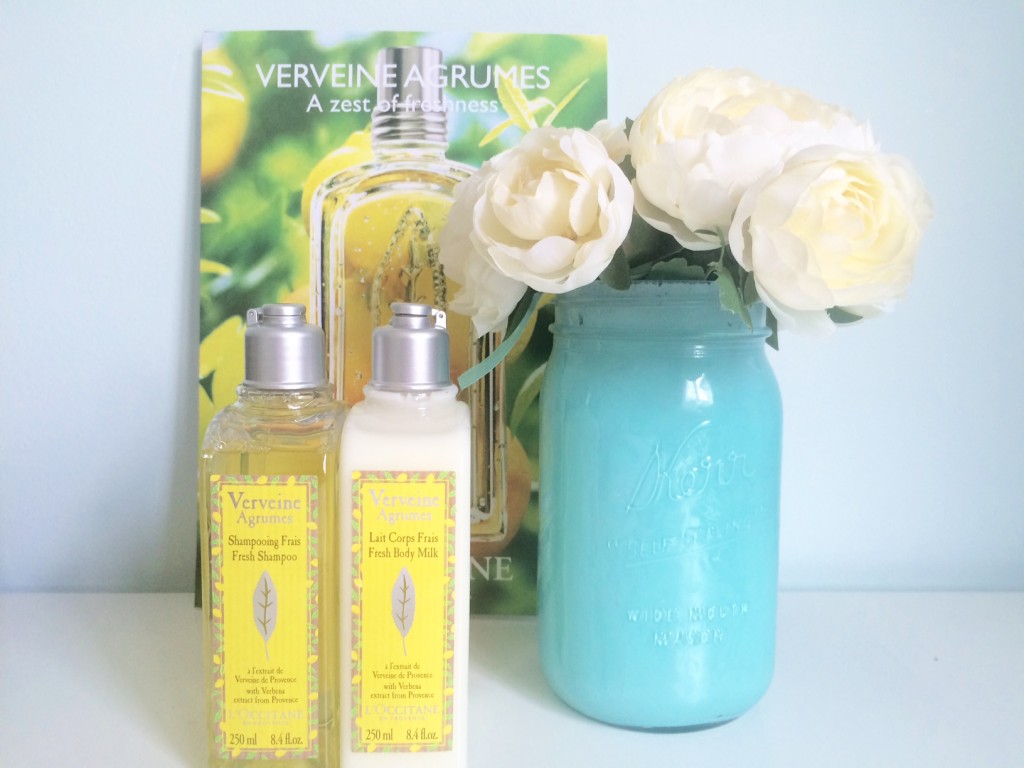 The products that I have been using are the Fresh Shampoo and Fresh Body Milk. Fresh is the perfect word to describe this citrus scent; combining organic Verbena from Provence and grapefruit and lemon from the Mediterranean crushed with lemony leaves. The neat thing about this scent is that I find it changes slowly the longer you smell it. You start noticing undertones of different ingredients that you did not initially pick up at first. The results are an exhilarating, zesty blend!
What I was really impressed with in the shampoo is that it only took a small amount to work into a gracious lather for my entire head. Now, I do not say this loosely, as I have very thick hair and it is not often that I am able to say this about a product! It left my hair clean, shiny, freshly scented and it was very soothing to my scalp.
The body milk was equally as pampering and absorbed quickly into my skin. It moisturized without leaving a greasy residue behind. This is definitely something to use on a daily basis.
Oh – and the packaging, it makes me feel like I am in a spa while I am simply at home. This new line is pampering at its best and does not disappoint, with the quality that I have come to expect from this brand.
I do feel a little bit spoiled now, and I am trying to resist the urge to wash my hair again– so soon after the last time. Hmm, but maybe I can immerse myself in the body milk, close my eyes and dream of Provence and the Mediterranean?
Yes, and maybe some lemon water? That would be simply delightful!
Share on social: