If you're reading this blog, you probably like trying out new makeup products when they hit the market. If you're anything like me and reading this blog, you probably focus on reviews for new mascaras that enter the market. Unlike a lot of other makeup products, we have to replace the mascara in our makeup bags every 2 months. This high turnover is the best excuse to get out there and try out a bunch of different types. I typically stick to drugstore brands, mainly because they're easy to find and typically cost a lot less. I'm willing to pay a lot for things like foundation, but when it comes to mascara, I typically go for less expensive options.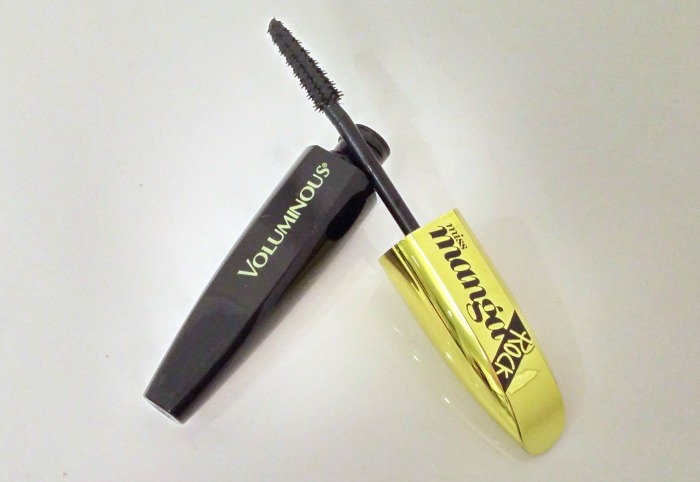 L'Oreal had previously come out with a Miss Manga mascara. I thought it was a fun new way to play with lash shapes, as it was the first mascara on the Canadian market to capture that particular Japanese trend. Then, they came out with Miss Manga Rock. Just like their previous incarnation, Miss Manga Rock uses the 360 degree Comb Effect Brush to allow for maximum formula load on each lash.This new formula however, is super texturizing, giving way more volume to each lash with just one coat. It gives a pretty cool spiked finish to your lashes, which looks pretty rocker-chic. After 3 coats, I definitely get the spiked look.  There's no flaking after hours of wear and at the end of the night, I really have to get in there with my eye makeup remover since the bristles coat each lash incredibly well.
Keep in mind: this isn't your everyday type of lash look. It's pretty intense, but really fun. If you're up for trying something new, check out L'Oreal's Miss Manga Rock. It's available everywhere L'Oreal products are sold. While you're there, check out a few of their other types of mascara and do like I did – pick Miss Manga for a fun night out and then grab a few "tried-but-true" types for your everyday look, like this one.
Have you tried the Miss Manga line before? Is the spiky lash look something you'd like to try?
Share on social: