Although the summer seems to enhance my complexion far more than in the colder months, there are days when my skin can look very bland. I personally do not tan very much (although thankfully do not burn either) I just generally stay a warm ivory colour all year long.
Often I am on the lookout for something that really adds a nice, natural, dewy glow. I love the kind you get from a day at the beach or spending a few hours playing outdoor sports (however, I am not very athletic so we can rule that last one out)!
The L'Oreal True Match Lumi Liquid Glow Illuminator does just that. Fake it until you make it right?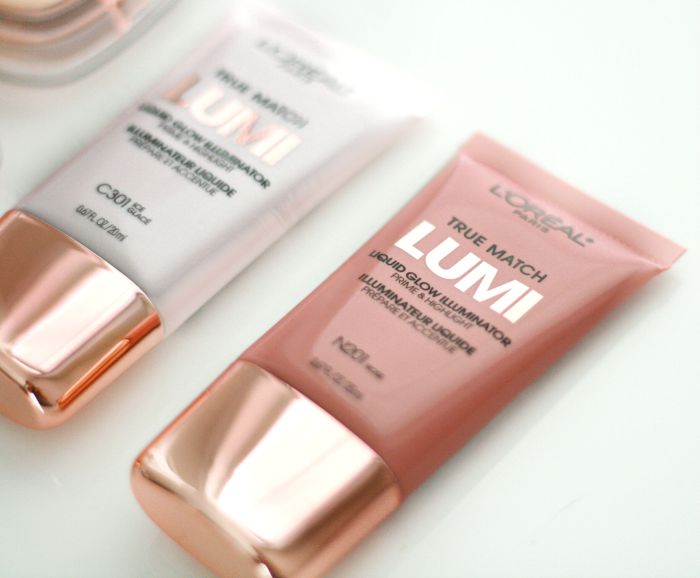 I was a little intimidated at how metallic it was when I first squeezed a bead of it onto the tip of my finger. I had a flashback to those cheap bronzer days when I was 12 that left me looking like a glittery copper grease ball. I'm happy to report this was not to be the case!
I applied it along the high points of my face prior to my foundation:
cheekbones
under the brow
bridge of nose
cupid's bow
You can also mix a drop in with your moisturizer if you want to brighten your entire complexion as opposed to highlighting certain key areas.
I then put an even layer of foundation over my entire face, being careful to blend everything evenly. I was impressed by how natural it was – and relieved that I was not a rose gold version of the tin man from The Wizard of Oz 😉
I really like how healthy the glow is – it is definitely something that could be worn all year long and remain appropriate for the season.
The L'Oreal True Match Lumi Powder Glow Illuminator is essentially the same idea just in powder form. It is a product that can be used the exact same way as the liquid with equally stunning results!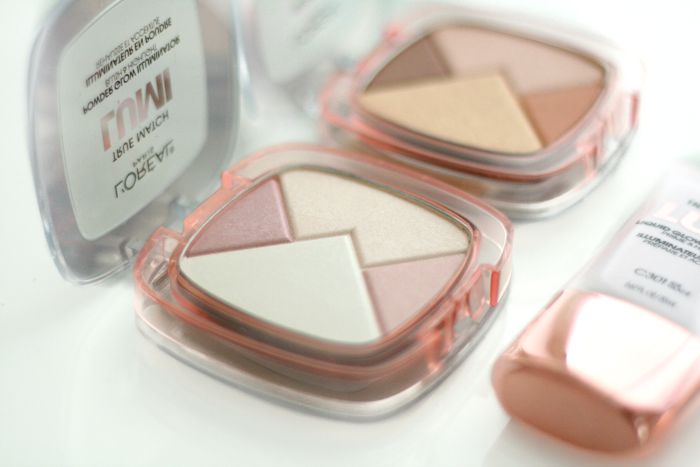 Apply it under your foundation to accentuate the high points of your face or dust a bit into a drop of it for an all over glow. I found the powder was a bit more subtle and could even be dusted over my makeup (on cheekbones) without being too obvious. I really liked the lighter tones as they added a bit of elegant sparkle to my face.
Whether you dream of your face being illuminated with that sun-kissed glow in liquid or powder form – there is something in this collection that works well with every skin tone and skin type.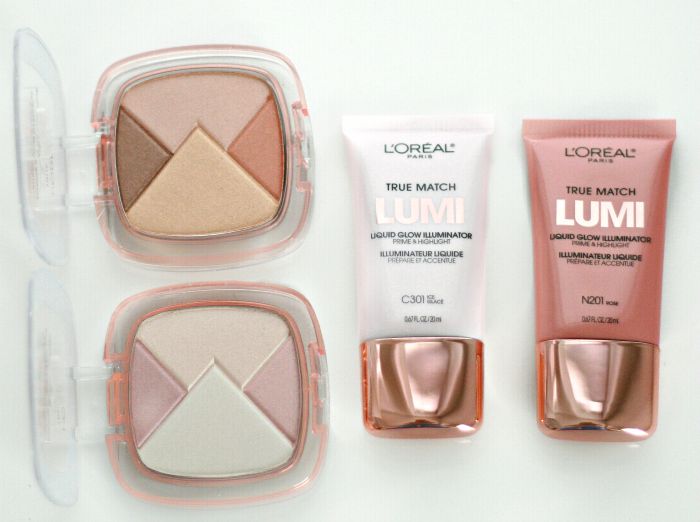 The L'Oreal True Match Lumi products are available at mass retailers and drugstores across Canada and are priced at a very reasonable $16.99! A little goes a very long way, so my tube of illuminator is going to last me for months even if I use it nearly every day.
Say goodbye to tired, dull skin and wake up to a brand new you!
Share on social: