I've mentioned my struggle with dry and sensitive skin before. It's been a journey to figure out what works and what doesn't. I'm very lucky to have some awesome friends that introduced me to some of their favourite brands and in this particular case the amazing woman behind Canadian skincare line Pelle Beauty! Of course this brand has been mentioned several times on Toronto Beauty Reviews before!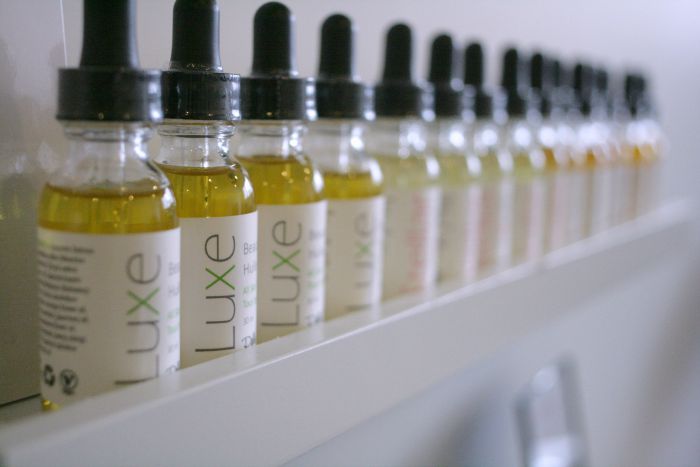 Marnie is the founder/ creator and all around amazing woman behind this awesome Canadian brand. Find out more about her in this TBR feature.
I was introduced to her brand a few years ago at the BlushPretty Beauty board, and in my swag bag I walked away with a sample of some of her products. One of  these products has become the HOLY GRAIL item that has changed my life!
What product is this you ask? It's the Stellar Multitasking Face Oil!
Prior to my introduction of Pelle Beauty I would have never thought to incorporate a beauty oil into my skincare routine…boy am I glad I did! It has literally saved my skin.
Fast forward to about  1 year ago when I finally had the opportunity to meet Marnie! She introduced me to the next two products I fell in love with:  Bloom Facial Mist and the Luxe Beauty Oil.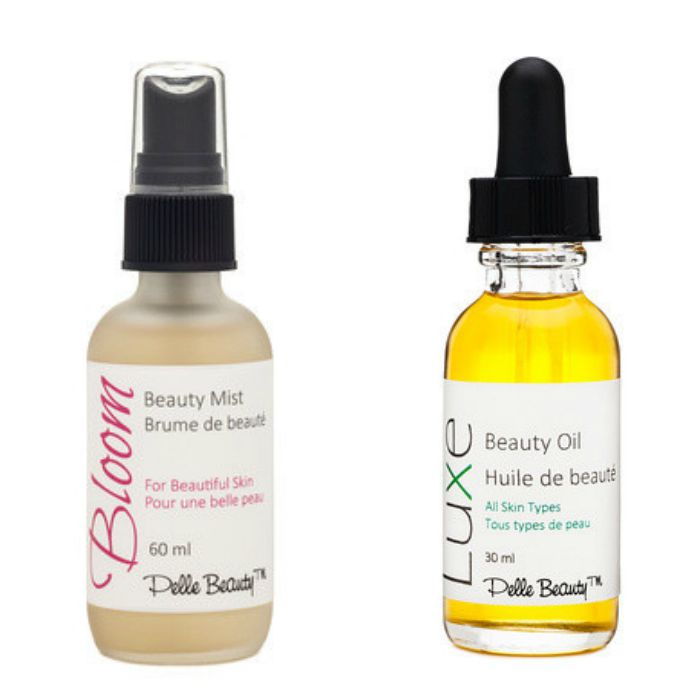 These have since become part of my daily skincare routine and together they have worked wonders for my skin.
The mist is my starting point for skincare; you can also use it after your makeup application as a setting spray and of course throughout the day to refresh yourself. I use a few spritzes and then I apply the oil to moisturize my damp face, locking in the hydration (this tip from Marnie was a total game changer for me!).
Speaking of the oil, a few drops is all you need!  This is another reason why it's best to dampen the skin with the mist to start, as it helps to spread the oil nice and evenly.
Not too long ago,  Marnie introduced a new product to the Pelle Beauty line: The Luxe Beauty Balm.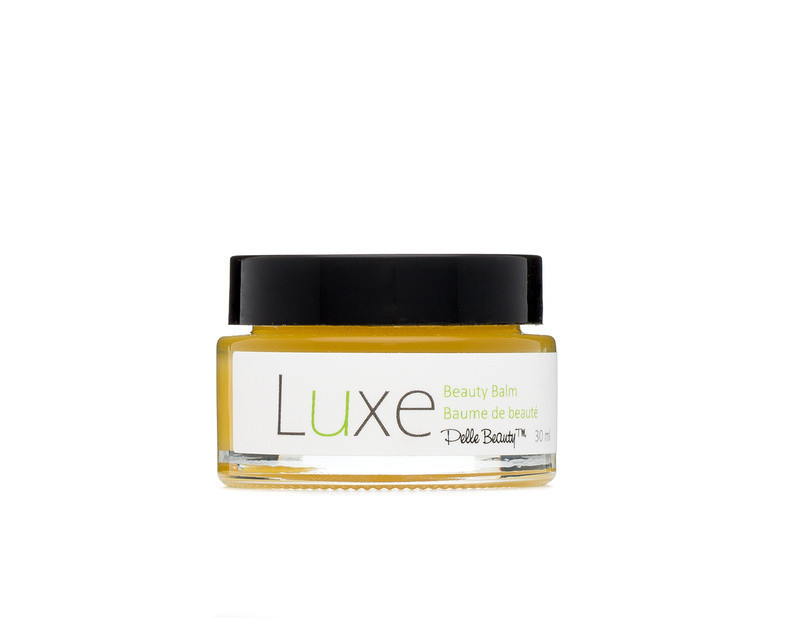 I best describe this balm as the Luxe Oil on steroids 😛 ! You need VERY little of this balm to get amazing results. I use it not only to moisturize my face, but also on my cuticles, as a lip scrub (just mix a tiny bit with sugar and scrub away) and on any dry patches I may have. This is by far one of the BEST multitasking products I have ever used – you NEED this in your life!
Depending on what's going on with my skin, I'll alternate between the beauty oil and the balm. Generally,  I find that the balm is perfect before bedtime since I like to be super moisturized and I wake up with my skin looking and feeling great.
I could honestly go on all day about how awesomely amazing Pelle Beauty is. Not only are the products fantastic, but they are all natural, made locally and organic and vegan too! Plus you will love Marnie –  she is one of the most amazing women I know. I promise you will fall in love!
Share on social: