When it comes to playing up features, plump sexy lips are always a head turner! I am obsessed with finding new types of lip products and often experiment with many different brands, colours and formulas that help maintain that perfect pout.
It goes without saying that when I came across the Maybelline Color Blur Drama Matte Pencils I was thrilled!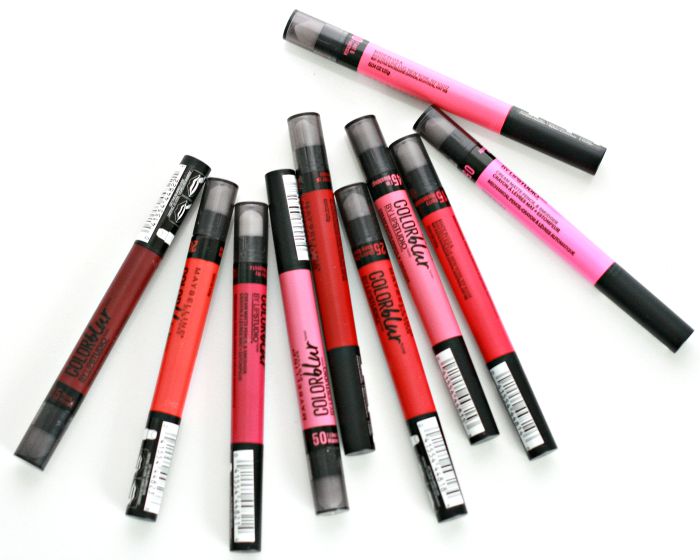 Each pencil contains a vibrant matte lip color at one end and an exclusive cushion smudger at the other. The nice thing about these is that a little goes a very long way! All I needed to do was fill in the centre of my lips with the melting matte formula and then blur the color to the edge of my lips with the cushion smudger. The smudger is great because it is smooth and slightly rubbery so there is some give when using it to spread. I like the shape of it too as it is angled on four sides and makes it very easy to move the color to where you need it.
Top left and going clockwise: My-My Magenta | Plum Please | Orange Ya Glad | I Like to Mauve It
Once complete you are left with a thin but vivid layer of colour that feels barely-there. I absolutely adore that these lip colors are highly pigmented and do not have that cakey feel. These products are perfect for nailing the ombré lip which was seen on fashion runways.
This line also comes in a wide range of shades; some for a dramatic look, others for a more classic, every day vibe.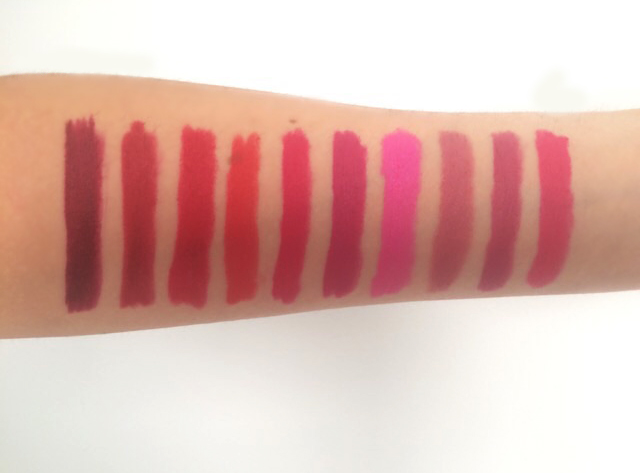 From left to right: Plum Please | Partner in Crimson | Cherry Cherry Bang Bang | Orange Ya Glad | Berry Misbehaved | My-My Magenta | Pink Insanity | I like to Mauve It | I'm Blushing! | Fast & Fuchsia
For me it was hard to choose a favourite, I love them all! They are reasonably priced at $11.99 CAD each and will be available at drugstores and mass retailers across Canada this coming August.
So, have you decided what one you're going to wear first?
Share on social: