You don't need another reminder that the busy holiday season has already begun and only about to get busier. Your schedule is quickly becoming booked with parties, gatherings with family, shopping and traveling. Maybe the music has even begun to change around you?
I shamelessly have already started listening to some of my favourite holiday tunes in my own time, cheerfully singing along at the top of my lungs (sorry neighbors!).
In this sometimes hectic, yet lovely season – it is nice to have as much simplicity as possible when it comes to a beauty routine. I'm so excited that for the first time ever these Maybelline Holiday Kits are coming to beauty shelves everywhere!
Each compact contains everything a woman needs to achieve a full look, including shades exclusive to the palettes! How exciting! I love that I won't have to go digging into my makeup bag for a whole bunch of products. These sleek little compact will be all I'll need!
The Maybelline holiday kits come in 2 fabulous themes to get you event-ready in no time.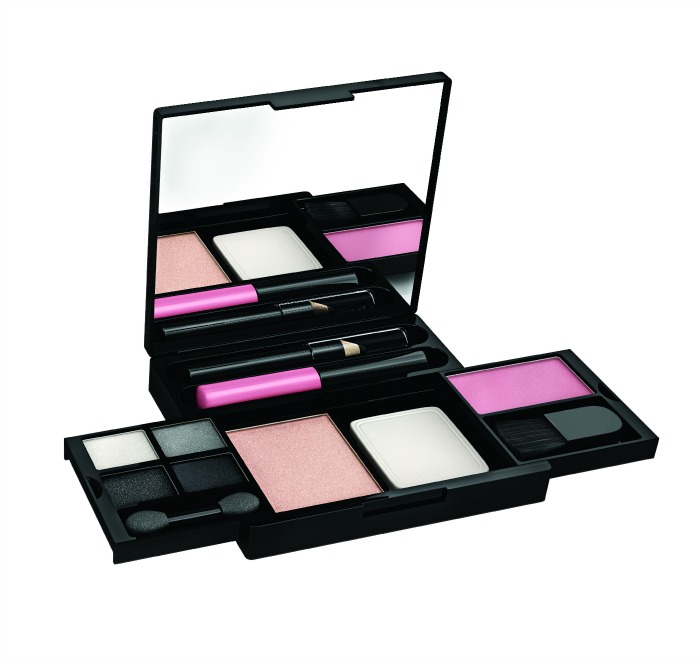 The Up In Smoke palette incorporates an eyeshadow quad with various tones for the perfect smokey eye look, along with neutral highlighters, a rosey-coloured blush and onyx liner. Simply smoldering!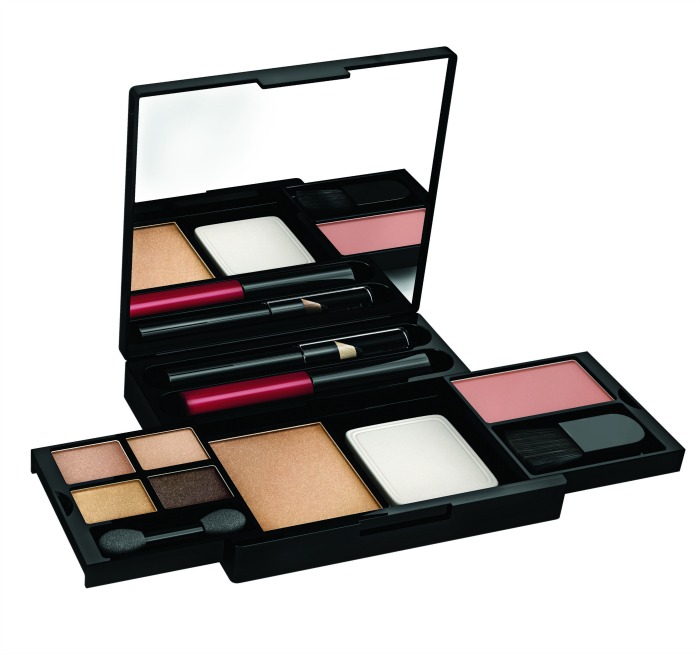 Gilded in Gold offers a warmer palette and reveals bronze and nude shades, with a deep apricot blush, red lipstick and bronzer for a very chic It-Girl finish in a pinch!
Whether you are planning to wow your coworkers at the annual party, travel somewhere exciting or simply lay low with the family – you will be sure to look your best without the hassle!
Both palettes are now available and retail for about $19.99. But you've been warned…these are limited edition only!  I love these colours, and would consider using these kits long after the holidays are over, so they are definitely worth it in my opinion! Get 'em before they are gone!
May you have a happy (and fabulous) season beauties! Which one of these Maybelline Holiday Kits most suits your fancy?
Let us know, have you seen these holiday kits yet? What do you think?
Share on social: