If you've visited your local Shoppers Drug Mart lately you may have stumbled upon a brand that recently made its debut in Canada: Misslyn. We decided to check out the Velvet Diamond nail polish collection and Joanna will tell you all about it!
*****
I am a huge nail polish junkie! When I first received a few bottles from the new Misslyn polish collection titled, "The Show Must Go On" I was instantly intrigued.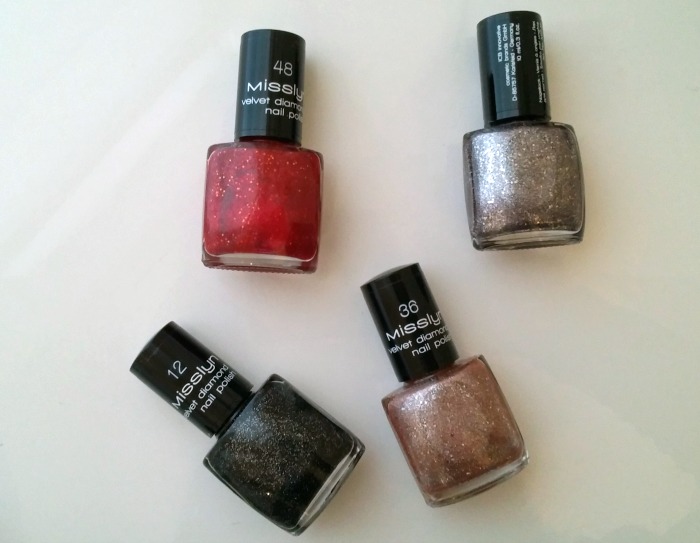 To get a feel for the theme of these colours, think of burlesque dancers or glitzy parties from decades past.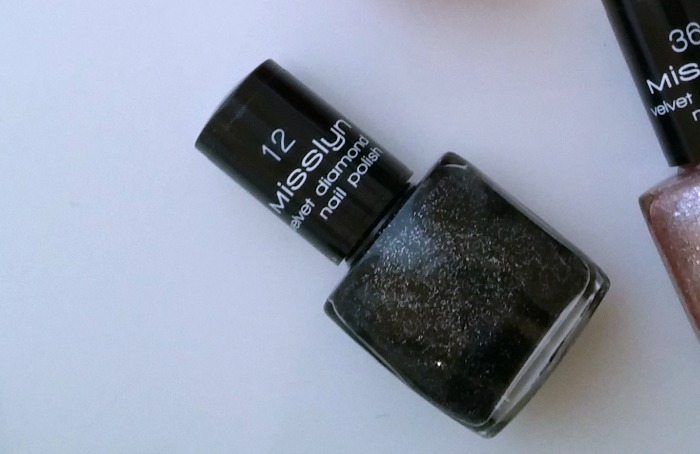 It was a tough choice on which one to try first but I decided on "Universe. It is a matte black with tiny silver sparkles encrusted throughout it. After a couple of coats my nails looked like a starry night sky, and I can see how the name could not have been more of a perfect fit!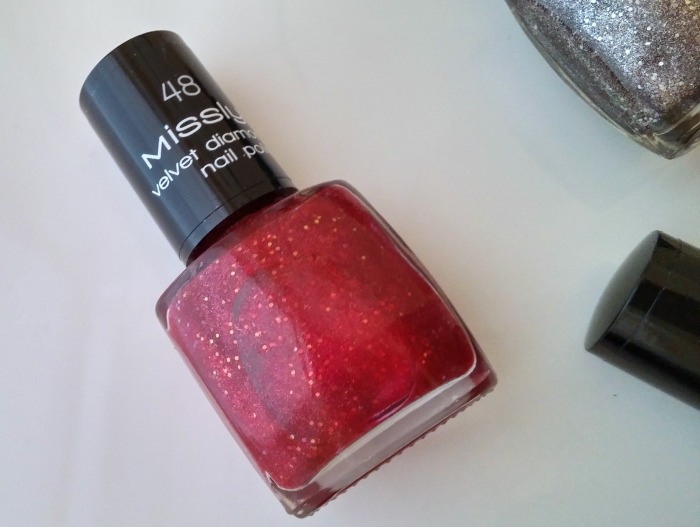 Another favourite of mine is "Heart-Stopping" which is a deep, ruby red also riddled with sparkles.
The other two polishes I tried were equally gorgeous: Elegance and Champagne.
If you are looking for a bit of glam to liven up an outfit or the daily grind in general, your nails are sure to be a hit with one of the fabulous shades from this new line!
Have you tried the Misslyn Polish?
Share on social: