Mother's Day is next weekend! There are so many gift items out there to pamper mom so I asked all the Toronto Beauty Reviews writers to give me their lists of favourite items to get for mom.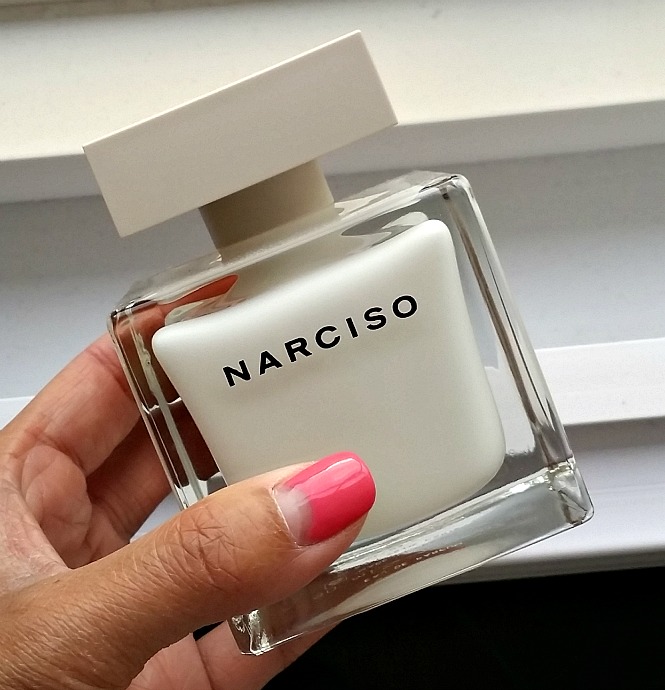 My mom LOVES perfumes, so whenever she gets a chance to try a new one, she will! This Narciso perfume  was a great choice for her since it has floral notes; she has always preferred the smell of flowers over the smell of fruits (total opposite to me!)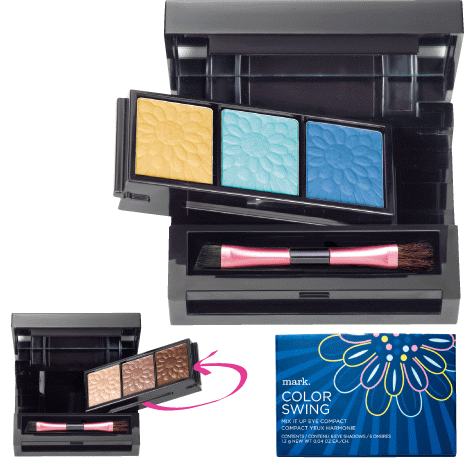 My mom's go-to makeup has always been a nice red lip. Over the years, I have gotten her to branch out some more and play around with makeup. Plum tones are very flattering on South Asian skin tones, so she had some fun with these colours from the limited edition mark. Fall Color Swing Palette. She also loves flowers, so she really appreciated the packaging. Although this particular palette isn't available anymore, mark. has a really pretty one available for spring.
My mother moved to California five years ago so I never get the pleasure to take her out for a Mother's Day brunch or high tea. The best I can do is send her a little care package with some goodies and a sweet note to show her how much she means to me. She always sends me the best care packages once a month so I always find the need to top off what she does for me. I'm not sure what I'm going to put together yet, but these items would be my ideal top three: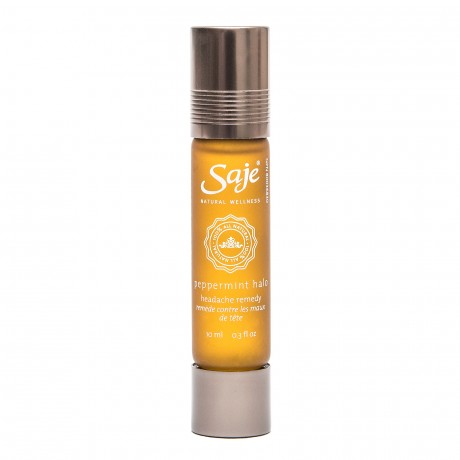 Saje Peppermint Halo clearly is a Toronto Beauty Reviews favorite. Elaine introduced me to it when I was in denial about wanting to learn anything about Saje. I recently brought this roll-on with me for my 13 hour flight to Japan, and boy did it ever help. I also use it while at work or home when I feel a headache coming on or if I just want to peacefully relax. My mom is retired and is probably never stressed living in sunny California, but I think she still might find Peppermint Halo relaxing while she sits out in the backyard patio (plus I am sure she still gets headaches).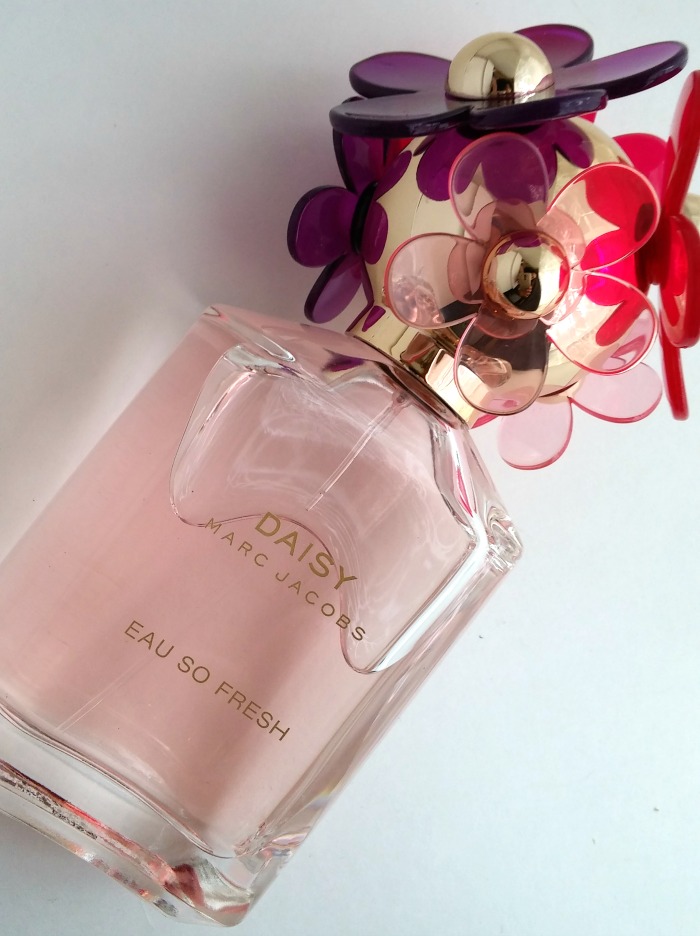 I recently tested out Marc Jacobs Daisy Eau So Fresh Sorbet and although it's a little to strong of a fragrance for me when I first spray it, I do end up liking the scent once it settles in and mellows out. My mom is a fan of Oh Lola and my favorite is Honey so I think she will like this one too! This limited edition exclusive scent comes with jewel toned, translucent petals atop the bottle. It has top notes of pink grapefruit, pear, passionfruit; midnotes of wisteria and jasmine petals; and lastly, base notes of violet wood, cedarwood and sheer musks.
Mother's Day always reminds me that spring is here and summer is just around the corner. The EOS Spring Sphere limited edition spring set contains Passion Fruit flavour and a limited edition Fresh Watermelon flavour packaged in a flower garden designed box. What I like about these cute spheres are they are enriched with shea butter and jojoba oil which leaves lips nourished and well-soothed. They're also paraben-free and gluten-free.
This is my first mother's day with my little man out of the womb and I'm super excited! The truth is, I'm a huge sucker for corny, mushy lovey stuff, so something as simple as an art project with his hands or feet and some sweet words will totally have me like putty in my baby boys hands 😛
However If I had to pick something that can be purchased at a store, I will always opt for something from Pandora!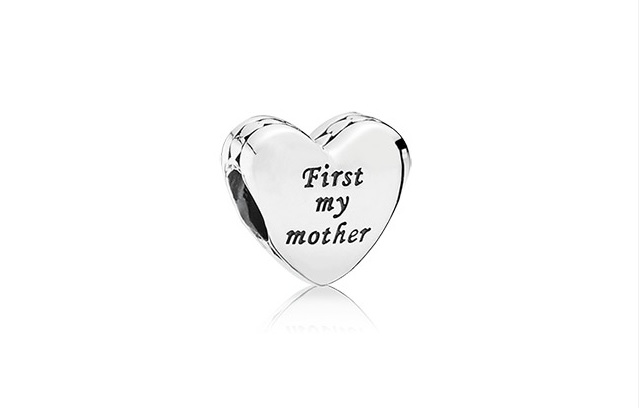 I love receiving Pandora charms for special occasions; it makes building my charm bracelet so much more special and I can always carry my favourite memories with me on my wrist. Right now, Pandora has the cutest Mother's Day Collection available.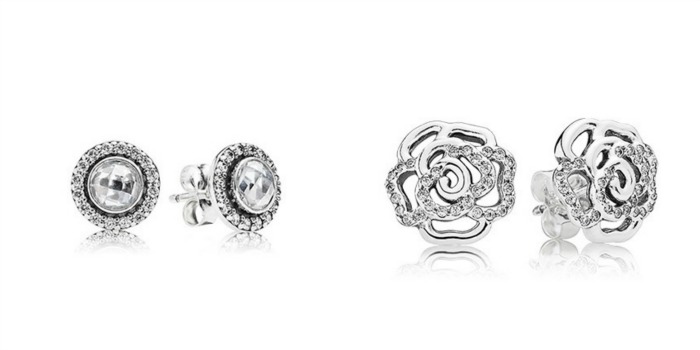 Besides the charms and bracelets, Pandora also has super cute jewelry. I've been wanting a nice new pair of earrings and these are two that I have my eye on 😉 

With Mother's Day approaching it is sometimes difficult to think of gifts that cater to mom's unique tastes and make an impression in a way that shows her just how special she is! Moms pour their lives into us and I personally am left thinking, "What item could even be good enough to thank her for all that she has done?"
Sure, no present alone will ever repay our mothers for all of the sacrifices that they have made for us; but here are a few favourites of mine that will most likely be sure to please!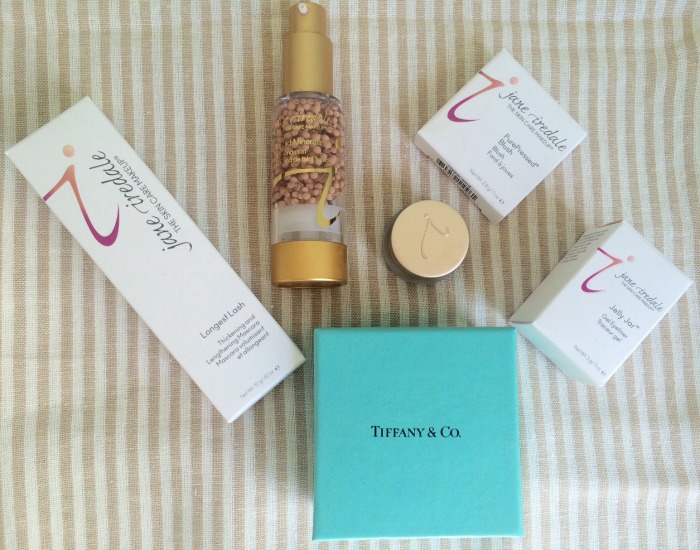 The Tiffany & Co. Elsa Peretti "Bean" Necklace: who doesn't like a perfectly wrapped signature "Tiffany Blue" box complete with white bow? The Bean pendant necklace from designer Elsa Peretti is just fancy enough to dress up, but simple enough to be practical and worn every day. Most items from Tiffany & Co. require the equivalent sum of a down payment for a house but the beautiful Bean is extremely reasonable in comparison! The sterling silver edition ranges from $160 CAD for the smallest size to close to $400 CAD for the largest. The idea behind this miniature work of art is that it stands as a "symbol of life's beginning." I love its clean lines and elegance! The great part of it all is that you can purchase it online and have it shipped directly to you if you are not in the vicinity of their fine establishment. A little bit of a splurge maybe, but mom is so worth it!
Jane Iredale Makeup: Mineral-based cosmetics! I recently discovered Jane Iredale products, and after buying as many essentials as I possibly could, I haven't looked back! They do not include a lot of the questionable ingredients that many other beauty products are said to have. Jane Iredale makeup has even been approved for use on cancer patients undergoing treatment. I really love their Liquid Minerals Liquid Foundation as it gives me that natural, dewy look while delivering ingredients that offer anti-aging benefits to my skin. If you aren't sure on the correct shade for mom, you could also opt for some blush or their Jelly Jar Gel Eyeliner. The blush goes on looking even and airbrushed for a natural, healthy flush, and the Gel Eyeliner lasts all day!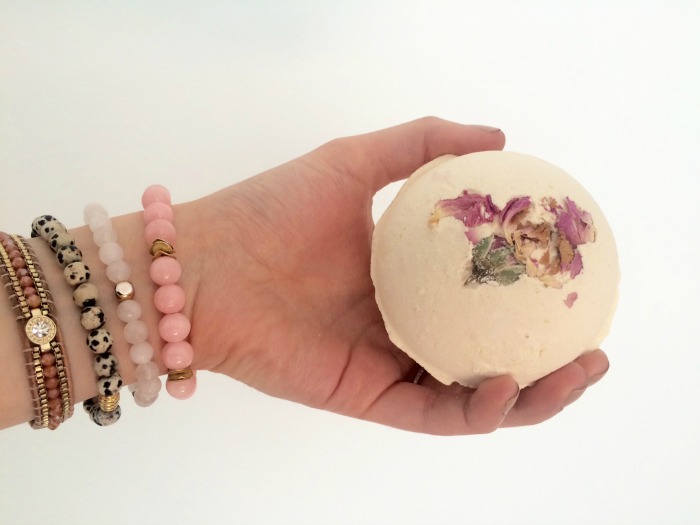 LUSH Bath Bombs & Bubble Bars: amazing scented goodness! If an entire spa day for mom is a bit much for your bank account at the moment, that doesn't have to stop you from pampering her! I always find throwing in an item or two from LUSH really is the cherry on top for a gift. Bath bombs fizz when put into bath water and theirs in particular are very entertaining. Bubble bars are similar but you have to crumble them with your fingers rather than letting them dilute the water on their own. Not only do they smell fantastic and soften your skin once dissolved, but they some add colour, sparkle and even flower petals to the bath! If your mom doesn't use it right away she can store it in drawer and it will make everything nearby smell fabulous! I currently have one in with my towels and sheets in my linen closet and every time I open the door I get a lovely whiff!
Elaine
My mom doesn't really do anything for herself – she's always volunteering and doing stuff for others – so much so that she doesn't really feel comfortable being pampered at a spa (where the heck did I come from?!). This is why I like to gift her with a few luxurious items that she can enjoy in the comforts of home.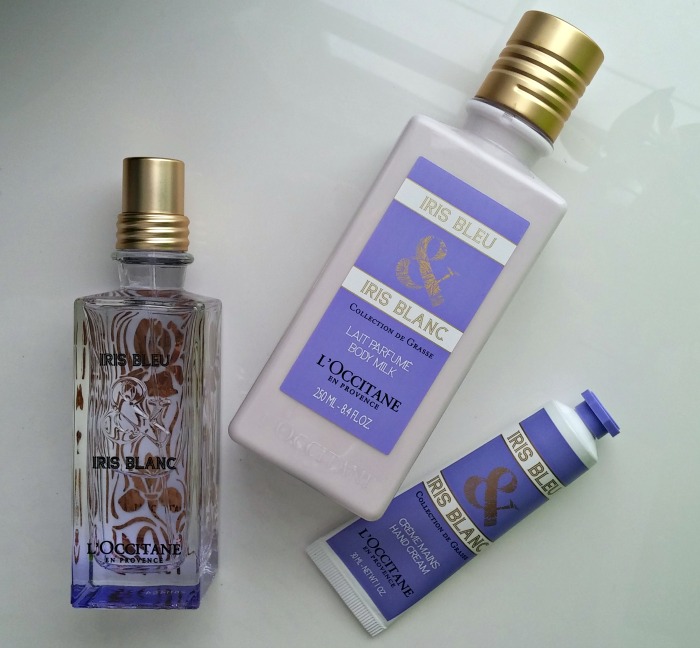 L'Occitane's Iris Bleu & Iris Blanc collection is unique and luxurious and would be perfect for any mom! The scent it slightly sweet but subtle and since the line contains 5 products you can find one that suits mom's scent strength preference. If your mom is big on scents then go with the Eau de Toilette. My mom prefers a more subtle take so the hand cream and body milk will be perfect for her. A shower gel and perfumed soap is also available if you feel like picking up the whole collection.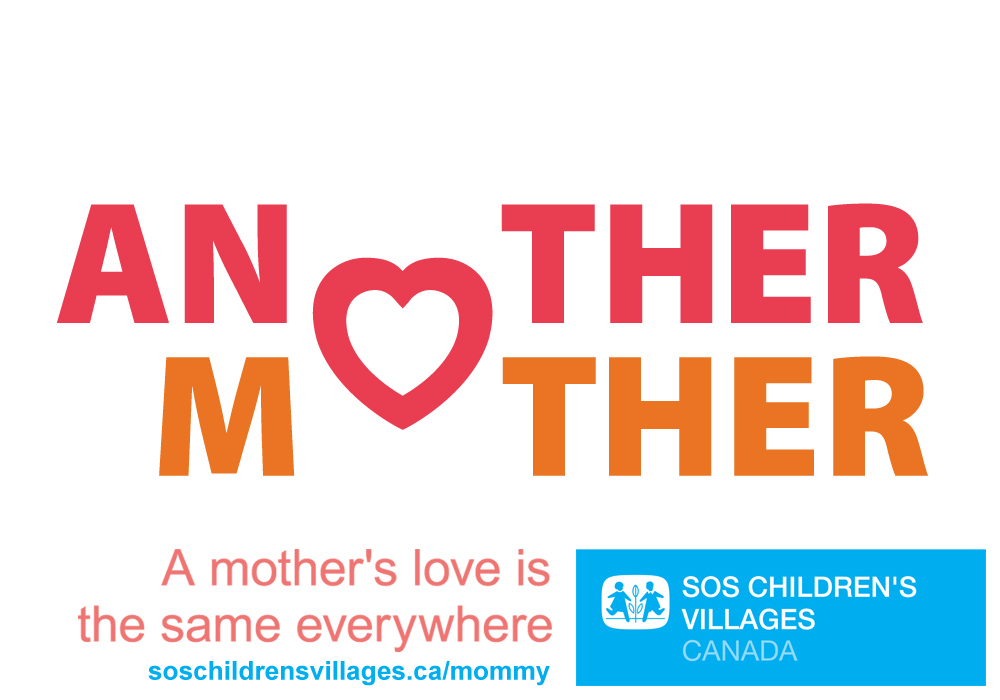 Sometimes giving a Mother's Day gift isn't really about the gift at all. As I mentioned, my own mom is always giving back so I loved the idea of the Another Mother campaign whose goal is to raise donations for SOS Children's Villages charity. SOS is the largest organization in the world working with orphaned and abandoned children. Check out the video below which tells more about the campaign and the charity.
The video features Canadian Latin singer-songwriter Amanda Martinez who visited Namibia, South Africa to take on the role of an SOS Children's Villages mother. She was so moved by the experience that she wrote a song to honour the time she spent with the children in Nambia. "African Skies" can be purchased via iTunes with all the proceeds being donated to the SOS Children's Villages charity.
You could also help by sending your mom an e-card with a donation in her name in lieu of a gift or as part of your Mother's Day gift to her!
We hope we've helped you out with Mother's Day gift ideas!
What will you be getting the mom in your life this year?
Share on social: