Mother's Day 2018 is my first year celebrating as a mama myself – with my son J. I have always appreciated my mom, but now I understand her more than ever! I really want to spoil her with some self-care products and maybe a pampering experience. Here are a few products I love!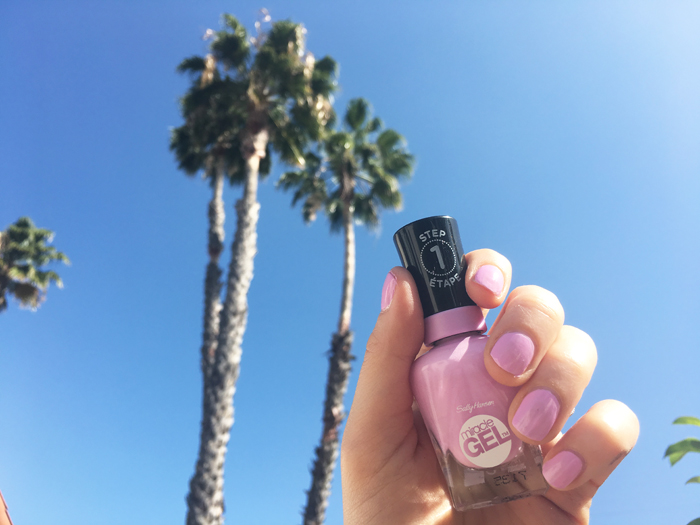 Sally Hansen Miracle Gel Travel in Colour – Cali Love Collection
In light of my recent L.A. trip I cannot think of anything more perfect to wear on the sunny days ahead than the fun colours from this collection! My favourite shade is "Orchid-ing Aside" which was a bright, creamy pink with purple undertones. I wore it my entire trip!  This new series has an impressive selection of pink, blush and nude shades along with a pop of magenta and blue. You first apply the colour – I like to do two coats. Once dry, apply a layer of the Miracle Gel Top Coat for supreme shine that will keep your nails from chipping for a few days. Of course, it also depends what activities you will be doing – but  I really loved the application of both the colour and top coat and found my nails were also very strong with it on. Check out some fun nail art designed with this series in mind!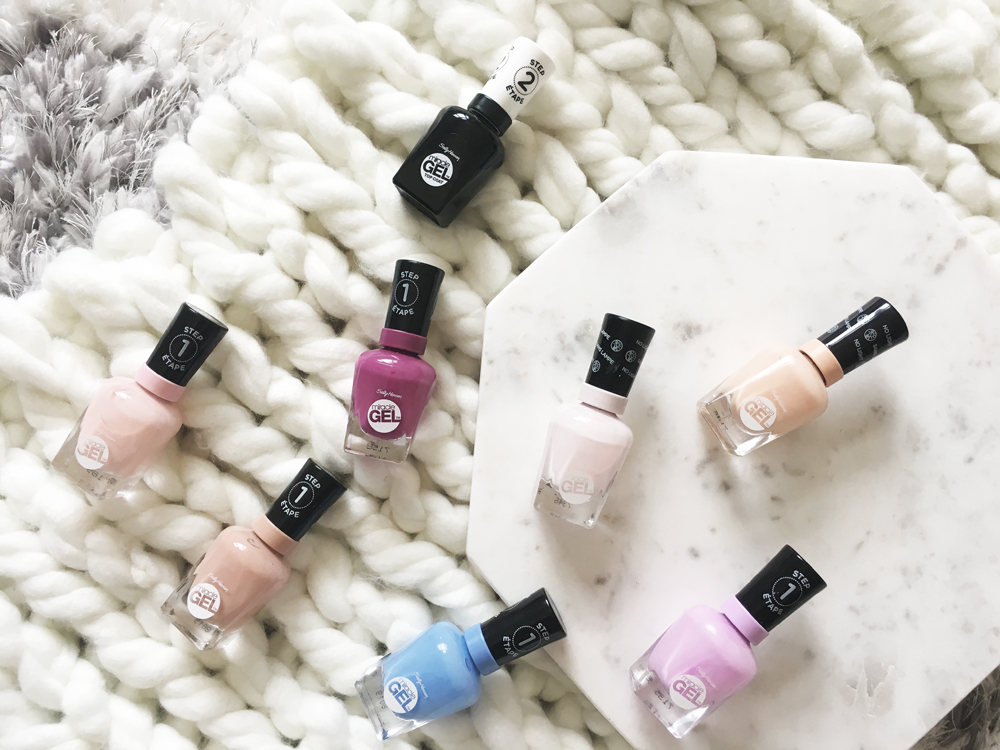 Some highlights of the collection are:
Shiny, strong nails after applying
Perfect range of pinks and nudes for an everyday summer look
Quick drying
You can the find Sally Hansen Miracle Gel Travel in Colour – Cali Love Collection at mass retailers and drugstores across Canada.
Monica Vinader Engraved Pendant Necklace
This year for my birthday, my friends purchased me a beautiful, minimalist, gold pendant necklace and had it engraved on the back with three words they felt best described me. I wear it constantly, with every outfit and it is so special to me. This would be an excellent gift to give a mom in your life. When I say mom – it doesn't have to be a biological mother either! There are so many women in my life who have mothered me and been there for me. Monica Vinader pieces are a bit of a splurge but if you are looking for a sentimental keepsake gift, this would fit the bill perfectly!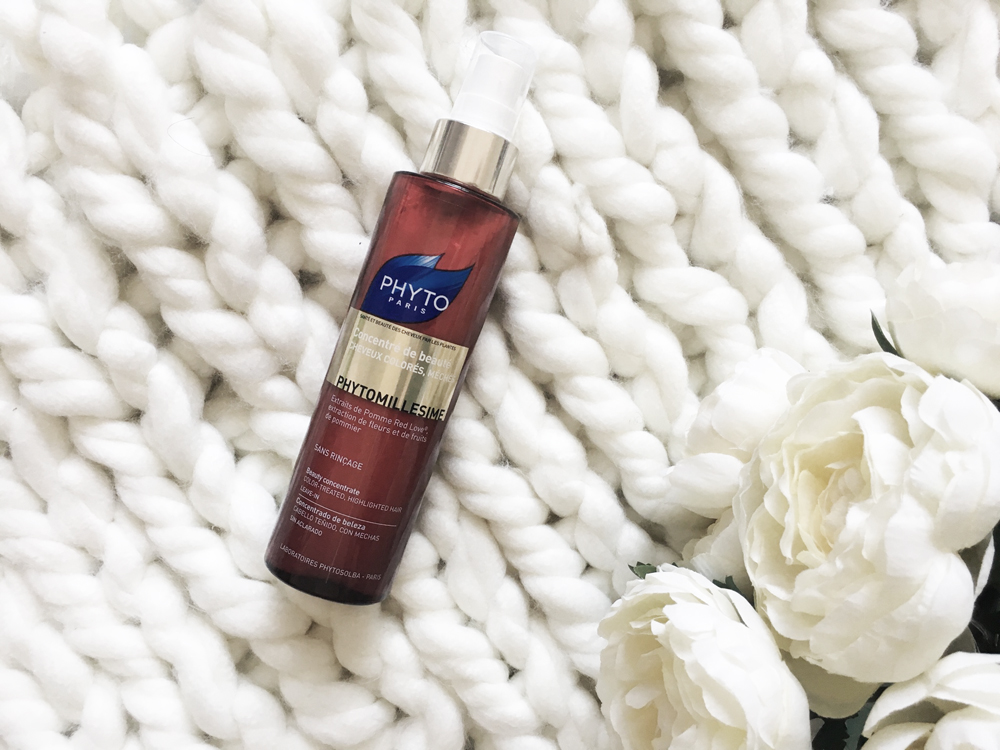 Phytomillesime Leave-in Beauty Concentrate
Nothing fits my chaotic mom life better than leave in conditioners! I love the Phytomillesime Leave-in Beauty Concentrate because it strengthens the hair fibre, gives it shine and makes styling easy. This past year I have been going blonder every few months so needless to say my hair is always in need of good products to hydrate and nourish it. For all of the bleaching that has been happening, I must say it is still smooth and healthy looking. I definitely recommend this to any mom who has very little time to spend on hair masks and treatments but wants to still have full, lustrous hair that is protected from factors such as weather and heat styling. This product is catered to hair that has been dyed.
What I love About This Product:
Quick, easy and no fuss
Designed to protect colour treated hair
Hydrating
Adds shine
Makes it easy to style – hello beach waves!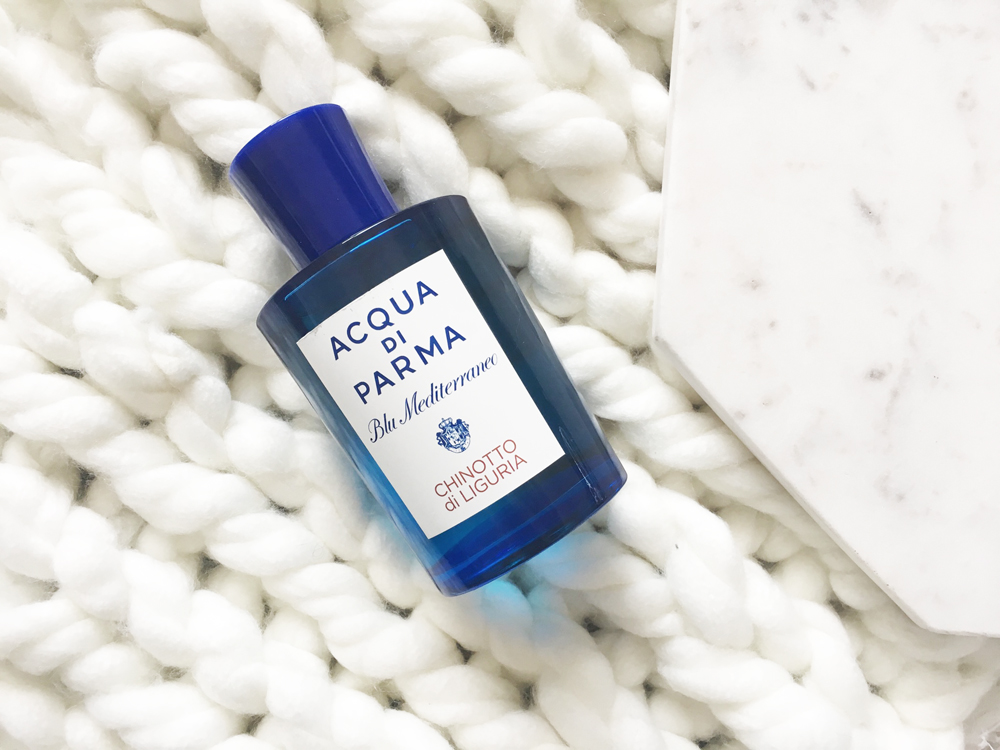 Acqua di Parma Blu Mediterraneo Cologne
This particular product is actually men's. I thought I would chat about it because I cannot say enough about how my husband has contributed equally through these early months of J's life in different, yet equally as important ways! Yes – that's what Father's Day is for, I know! Regardless, it's nice to appreciate each other every day of the year and I was really excited to introduce my guy to this zesty, fresh scent. After all, I'm the one that gets to smell it too! The scent is meant to capture the spirit of the Mediterranean with hints of the rare chinotto fruit combined with the sparkling crispness of  mandarin, along with Jasmine and Geranium at the heart of it. It is meant to be reminiscent of an early morning stroll along the rocky coastlines of Western Liguria. I have yet to visit, but for now I will have this scent to inspire me!
Some highlights of this cologne:
The bottle is beautiful and would look great on display
I love how fresh, crisp and clean the scent is
Acqua di Parma Blu Mediterraneo can be purchased exclusively at Bloomingdales for $165/150 ml and $107/75 ml. It will also be available, launching in June 2018 at Neiman Marcus and Saks.
Do any of these fabulous items inspire you to treat yourself or another motherly woman in your life? Hey – I'm talking to you fur mamas too! Let me know in the comments below.
Share on social: