'Tis the season for warm drinks,  cozy sweaters,  leather boots and the perfect manicure of course!
As I was browsing the Essie collection at my local drugstore the other day (a fairly regular occurrence) I decidedly needed a new topcoat. I could not resist the  Essie gel setter top coat which boasts two weeks with no chipping.
Having quite the collection of Essie polishes, I pulled out one of my favourite shades for fall — Fierce, No Fear.
I had never tried the gel setter before,  but have always been impressed with the quality and quick-drying performance of all the previous products from this company so I was more than willing to give it a shot.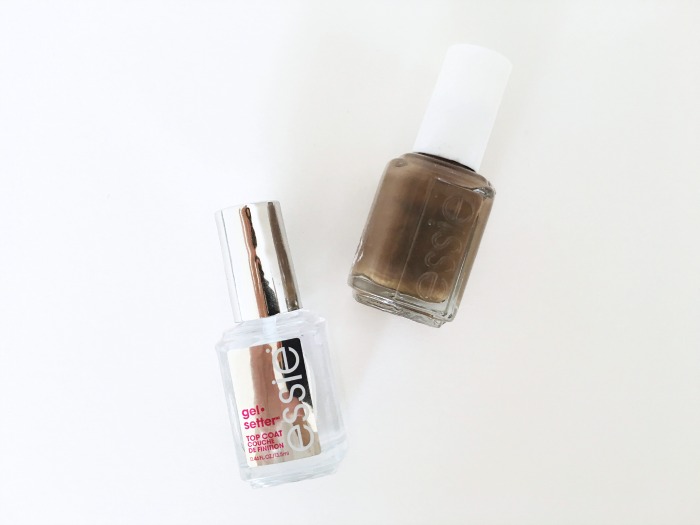 After two coats of my polish I let my nails fully dry before applying the gel setter. I could already tell that this was no regular top coat by the way it was gathering on the brush. Where some might be thin and water-like, this one was a like a sturdy layer of glass. It went on smooth,  shiny and also dried very fast.
What I could not get over was how hard and firm my nail was. The smooth slickness was nearly addictive so I kept (and keep) finding myself touching and tapping my nails everywhere I go.
I have been pampered with many professional manicures in the past and I would say that this product makes me feel as if I had just got one done! I am also someone who has my hands in water (and hand sanitizer) a lot and am very impressed with how perfect my nails have been staying. For me it doesn't last quite two weeks, but that I believe has more to do with my day to day life being a little harder on my nails than usual.  I definitely recommend this product to anyone who doesn't have the time to book a nail appointment regularly and would like to give themselves a quality, at-home mani in a pinch!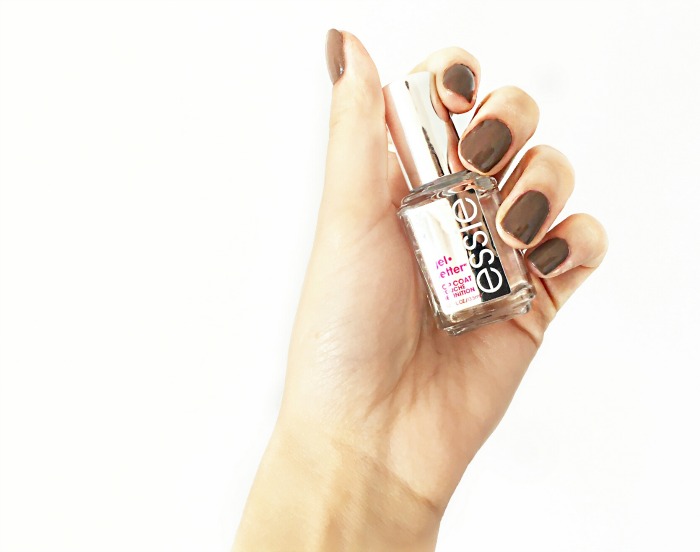 This product can be purchased at mass retailers and drugstores across Canada. I paid $11.99 plus tax for my bottle and feel that it is worth every penny! (Can we still reference the penny?) I most definitely have upped my nail game this season; get ready world!
Do you have a favourite Essie product for fall?
Share on social: