Seems all of us on the Toronto Beauty Reviews team are looking to lighten up our beauty routines! With that comes proper makeup removal of the make we DO wear so our skin can breathe! Joanna puts the new L'Oreal Paris Sublime Soft Micellar Gelée EYE Makeup Remover to the test!
*****
I have been wearing more makeup as of late after taking up a few hours per week working at a five star day spa. It is a requirement of the job to really "cake it on" for lack of a better phrase to use!
I do love wearing makeup for the most part (I usually like a more natural, yet defining look) as it is another way for me to express myself as an artist, but I must say that at the end of the day I just cannot wait to get it off!
The proper product to help make this happen is very important!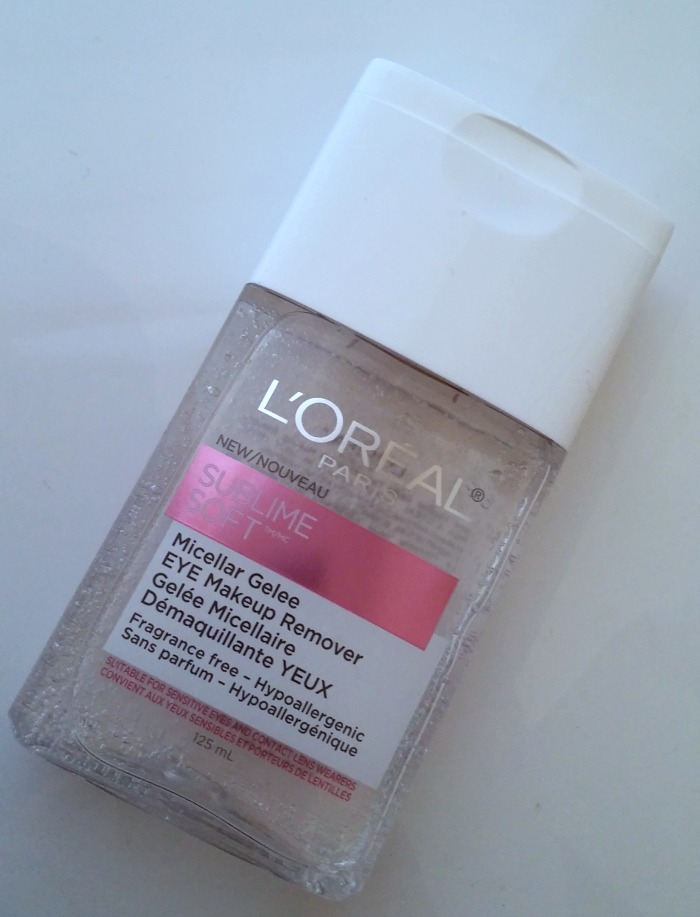 I absolutely adore the Micellar Gelée EYE Makeup Remover by L'Oreal Paris. Unlike some other makeup removers that I have used in the past, it is non-greasy! It also goes on as a cool gel (I compare it to the feel of aloe on my skin) which I find very refreshing on my tired eyelids! This is perfect for the hot summer months to come.
It takes even the toughest makeup off in a pinch and I could not be happier to see my eyes without the war paint before I go to bed.
It's safe for anyone with sensitive eyes and contact lens wearers too! If you're in the market for a new eye makeup remover I recommend giving this one a try.
What's you're favourite eye makeup remover texture?
Share on social: