The limited edition Revlon Rio Rush Collection by Gucci Westman is heating up Summer! This latest collection takes us to Rio de Janeiro and is inspired by its famous "Carnival" celebrating life, dance and colour. These bright tropical colours will get you in the mood to dance the summer nights away.
The collection features an eye shadow palette, a gel eyeliner, lipsticks and nail enamels. I was sent a few items from the collection to feature.
The Revlon Rio Rush ColorStay 16 Hour Eye Shadow palette ($12.95) in Wild (pictured above) contain eyeshadows that are silky smooth and won't crease or fade. This palette is also available in "Exotic".
For this summer 2014 collection the Revlon Super Lustrous Lipstick ($9.50) will come in 3 new shades. Pictured above are Carnival Spirit and Brazilian Tan. Sultry Samba is also available – I may have to get my hands on this bright pink shade!
The Revlon Rio Rush ColorStay Crème Gel Eyeliner ($10.95) will be available in gorgeous Rio Blue. The package is pretty cool as the brush is built right into the cap of the liner for easy storage. The bold colour is perfect for summer makeup looks as it's smudge proof and waterproof too.
The Revlon Nail Enamel ($5.95) comes in 4 new limited edition shades. Three of them are pictured above: Gold Goddess, Carioca Crush and Oi Beautiful. Copa Sunset is the fourth colour.
Gold Goddess was clear with pretty flecks of gold. It can be worn alone for a pretty and subtle effect or on top of colour to add a bit of glamour. The other colours were very creamy looking and I just loved how went on and make such an impact!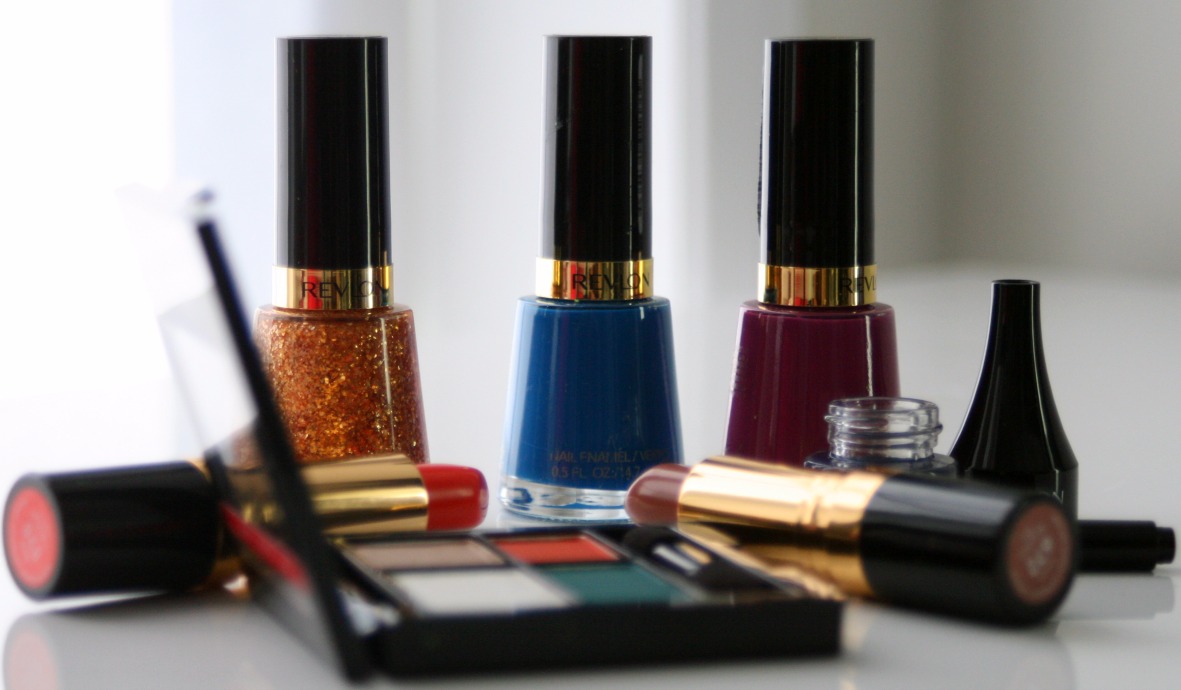 The Revlon Rio Collection by Gucci Westman is a really beautiful one for the summer! Since it's limited edition it's available only while quantities last so if there's something that has caught your be sure to snatch it up!
What are your thoughts on this collection?
****Disclosure: products were sent to Toronto Beauty Reviews for review/editorial consideration***
Share on social: