This fall, runways were hit with a barrage of quirky (and some classic) bold, beauty looks. I was reading an article from Harper's Bazaar, which narrowed it down to the top three that were being showcased this season from various designers, each taking their own spin on it.
Easy Runway Makeup Trends
I decided to do a couple of looks inspired by these trends, interpreting them in a way that they could be worn out of the house; making a statement but not being overdone.
The first is a tried and true classic: the red lip. In my opinion, the red lip was never completely "out" anyway – but it seems to have made a strong comeback, full force in a variety of different hues.
For this look I used L'Oreal's Colour Riche Collection Exclusive Red Lipcolor in "Blake's Red."  It was aptly named after the oh-so-gorgeous Blake Lively so I do admit that yes the red is perfect and glides on smoothly with excellent staying power – but I am such a sucker for the fact that it bears her namesake! Somehow, it just makes this already awesome lipstick even cooler.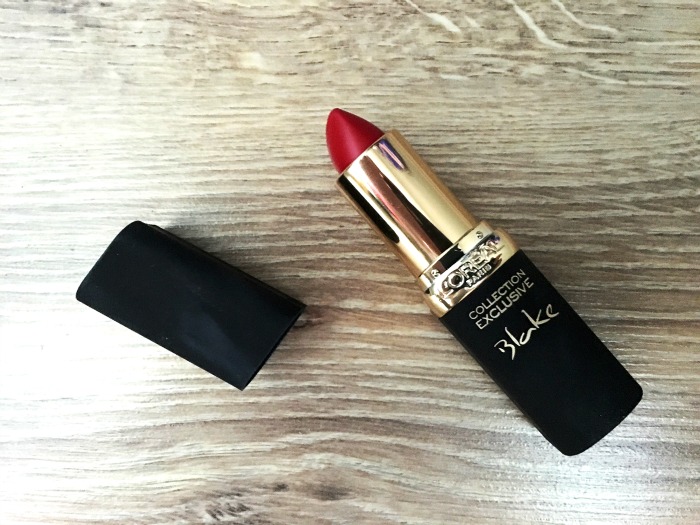 I toned down my eyes a lot for this look (as beauty rules usually have it) to really make my lips pop and not look too made up. This would be excellent for both a date night, or a day at the office. "Blake's Red" can be purchased at most drug stores and mass retailers across Canada. Be sure to also check out some of the other reds in the collection, inspired by your favourite starlets!
The next look can be interpreted in many different ways;  some of it can get very, very dramatic. It's all  good in the world of fashion, but you might not want to scare your boss. I decided to adapt one of the simpler looks in this category for the season that still is unique, bold and fun. So what is it?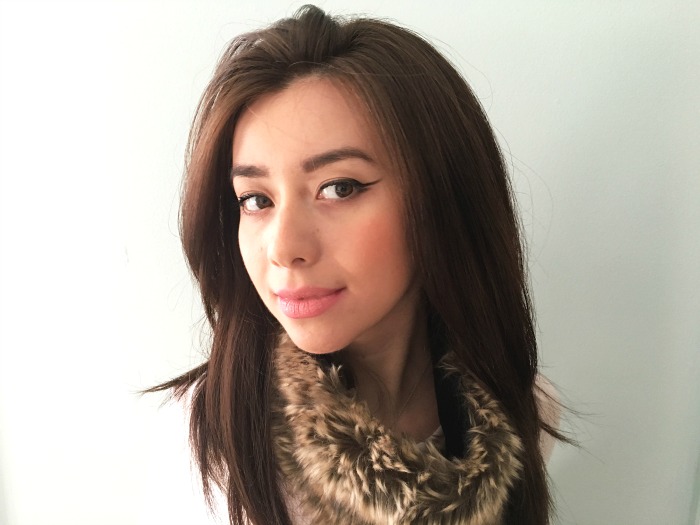 A new take on black eye liner. From scribble marks, to  dashes, to shapes drawn under the eyes – they really went wild with it. I really liked the double-winged look which reminded me a lot of the eye makeup worn by K-Pop stars in Korea. It really opens up the eye and gives you that doll-like appearance. I used the Jelly Jar Gel Eyeliner from Jane Iredale  (which I love!) and also recommend Stila's "Stay All Day Liquid Waterproof Eyeliner." It is easy to apply and really does STAY.
The next trend is very simple so I actually just incorporated it into the previous look. I think it really helped accentuate the cuteness of the big eyes. Using warm, peachy blushes is all the rage right now. Nearly every cosmetic brand will carry a soft peach-toned blush so whether it be at Sephora, or your local drug store there are plenty of candidates that would be the perfect, warm hue for your skin tone. A really adorable one is the Make up For ever HD Blush in "peachy pink" .
These trends definitely inspire me – will you be rocking them this season?
{Shop This Story}
Share on social: