So many products pass across my desk each day and when I become obsessed with something these days it says a lot! I first introduced you to Saje Natural Wellness with my last minute Christmas gifts post in which I raved about the pocket pharmacy.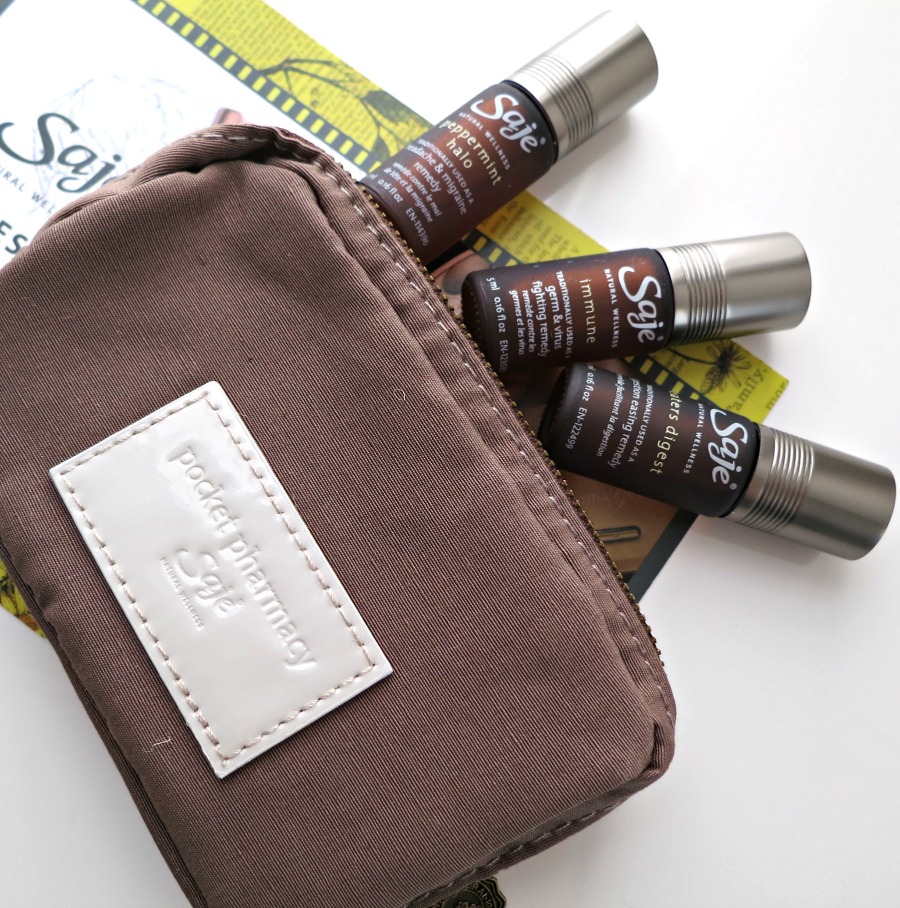 Since posting about this great little kit ($49.95) it's been a staple in my everyday life. Containing 5 therapeutic remedy roll ones this is a MUST to have with you at all times. Stress release, pain release, immune, eater's digest and peppermint halo (for headaches) will help you cope with the every day challenges of life.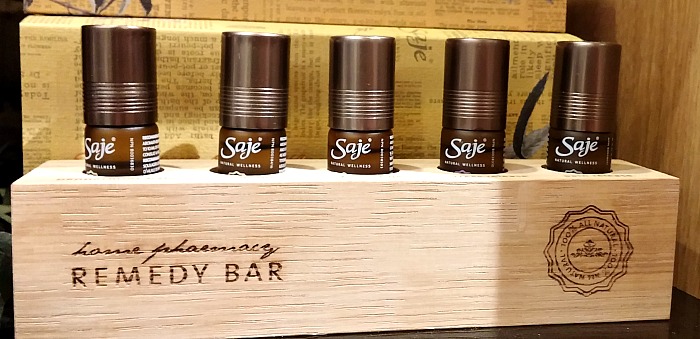 I love the little remedies so much that I now also have the "home pharmacy" ($49.95) remedy bar sitting on my bedside table. This kit contains the same roll on remedies as the pocket pharmacy but is meant to sit artfully on your counter top or desk.
I am not opposed to taking medicine when you need it, however why not try remedies that are natural and use essential oils first before reaching for that pill bottle?
You can order everything from Saje Natural Wellness online but if you have the chance to stop into one of their stores I highly recommend you do! There are so many products available and the staff is very knowledgeable and can help you figure out how to best meet your needs. Not to mention the store is BEAUTIFUL! I was invited to the official grand opening of the Queen West store in Toronto but I have been there multiple times before and after this event 😛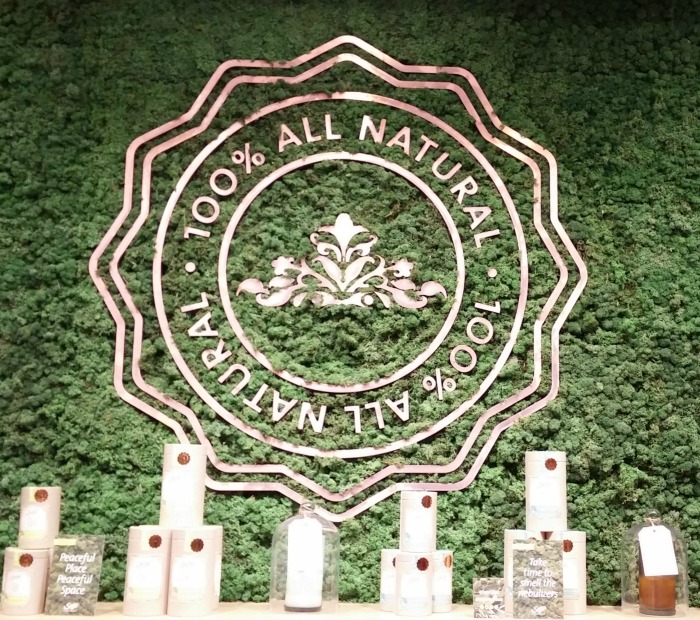 As I mentioned I've popped into the store numerous times which is actually very dangerous since I have never left empty handed! I'm not kidding when I say I'm obsessed with the store and products!
When I'm feeling a little sluggish (probably all of us in this weather!) I reach for the Energy Revitalizing mist ($14.95) to refresh my skin and make me feel more awake. It contains peppermint, lemon, rosemary and basil and it's so great to have on hand when needed.
I was ready to purchase the Rain Forest Cleansing Facial Toner ($14.95) solely for the scent 😛 but as I read more it turned out to be the perfect product for my skin type since it's a great balancing toner for oily skin and helps reduce shine. I also use this mist on top of my makeup to set it and eliminate that powdery look that can sometimes settle in.
My experience with the Rain Forest toner is the reason why I would highly recommend you visit the store if you can. I love the smell of this toner which uses the Saje rain forest essential oil blend but I'm not a fan of the scent of the oil on its own.
I think my favourite products from Saje are the nebulizers. These air purifiers are heat free, humidify the room, deodorize and fill your home with your favourite Saje scent. I picked up the AromaOm deluxe in white ($129.95) for my living room. I love it because it looks great with my decor, it's quiet, my cat won't burn himself on any steam and the scents are just so relaxing.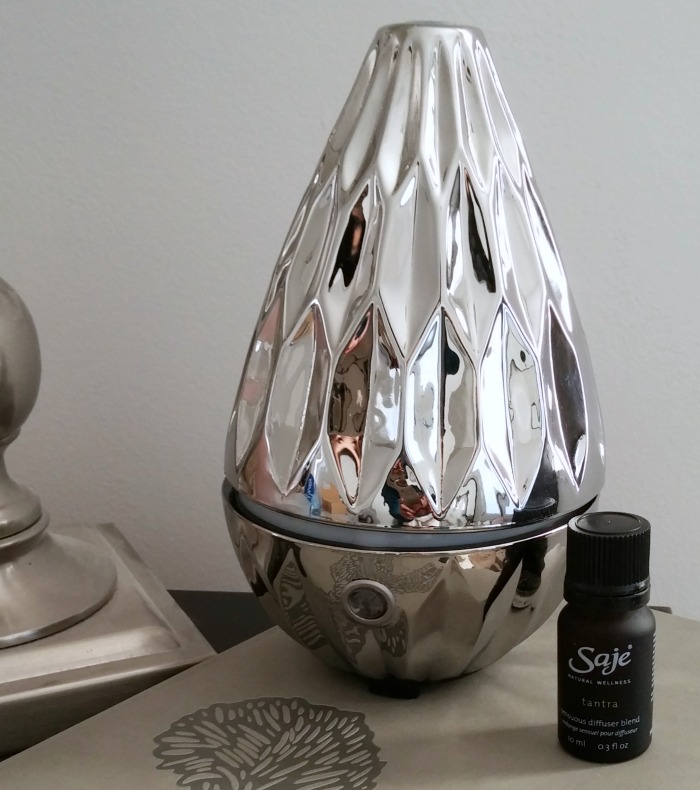 I also picked up the AromaGem nebulizer ($59.95) on a promo for the bedroom! My favourite diffuser blends (so far) to use with my nebulizers are Tantra, Goddess, Yoga, Tranquility and Bloom.
I've also since picked up the Airoma Loo Room Spray ($14.95) and the Jasmine in Jojoba oil  ($13.95). I told you…I'm OBSESSED!
Saje Natural Wellness is Vancouver based and Canadian owned and operated. They are growing rapidly and have locations in 5 provinces including stores in Ontario (Vaughan, Mississauga and Toronto). I'm a huge supporter of this brand and I'm so happy to see it being well received especially in the midst of so many Canadian retailers closing up shop.
If you have the chance spend some time in one of their store locations – you won't regret it!
Have you experienced Saje yet?
Share on social: