We all have our miracle products that often surprise us. You know what I mean – the products that we don't think will stand out but we soon discover we can't live without! Laura tells us about why she loves Bella Vita's Miracle Balm.
*****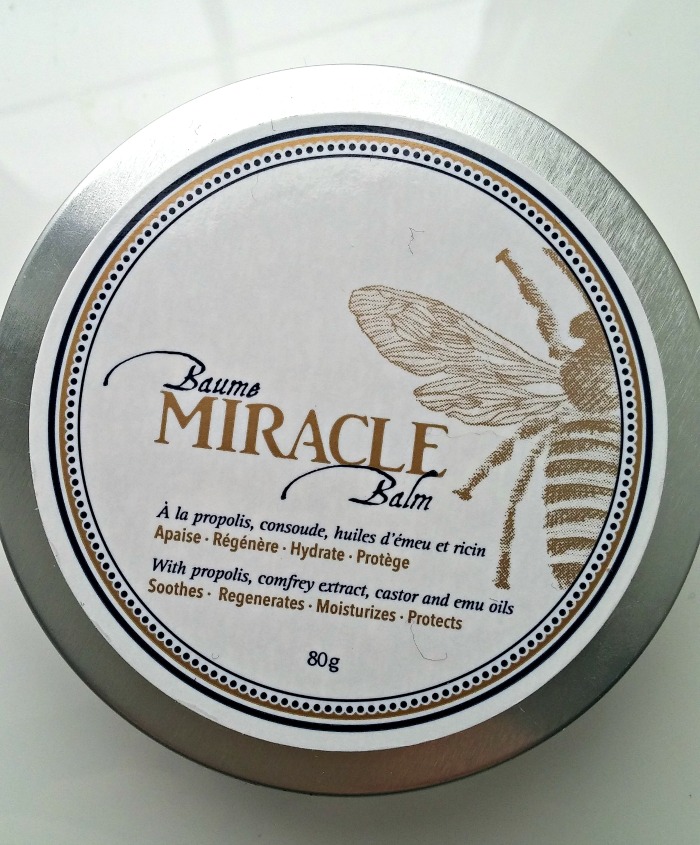 My love for this Made in Canada balm began several years ago when I was chosen as a tester for the Elle Canada Beauty Grand Prix. I was sent several hair and body care items in a concealed package to test for a month and this baby happened to be one of them! This quickly became one of my secret beauty weapon items!
Let's begin with the lavender scent shall we?  I love it and I find it soothing and therapeutic. The Miracle Balm is a multitasker made of propolis which is a blend of bee secretions, pollen, and tree resin. Propolis is created by bees to protect their hives from infection and it's also fantastic for us too! The balm is a natural antiseptic and antibiotic which also contains emu oil, castor oil and comfrey. It's great for chapped or cracked skin; strengthens weak or brittle nails; it also soothes and helps regenerate burned skin. As a bonus it also provides relief from itching due to psoriasis or eczema and softens dry/cracked heels.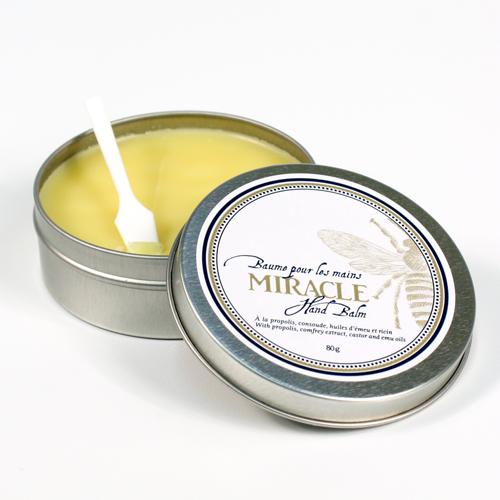 It comes in a round tin with a mini spatula. The balm softens when warmed and the spatula is helpful to scrape the product out. You can use it anywhere on your skin. I find it amazing on super dry skin or problematic areas and it works very well and fast! I tend to get really a dry, itchy and red patch on my ring finger due to my wedding band and constantly doing dishes; this product helps get my skin back to its healthy self.
I absolutely recommend giving the Bella Vita Miracle Balm a try! At $15 it really is a bargain for everything it can do. You can it at your local health food store.
Do you have any secret beauty weapons?
Share on social: