So how's your skin been so far this winter? I can tell you that mine has been super dry DESPITE the fact that I have oily skin! Dry weather can wreck havoc on oily and acne prone skin too since it can throw the delicate balance of your skin out of whack. Dryness can cause oily skin to go into overdrive and produce even more oil leading to clogged pores and a whole bunch of other problems. I've been looking for the perfect creams to help soothe and comfort my skin this Winter to keep my skin in check!
We all know the benefits of shea butter and how it keeps skin hydrated but I've always been hesitant to apply products with Shea on my face.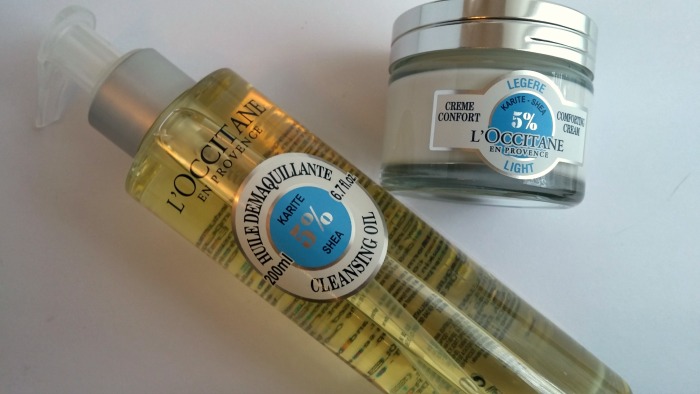 The new L'Occitane En Provence Shea Butter Collection for the face has turned out to be a skin saver. I tested the Cleansing Oil and the Light Comforting Cream which are both out this month.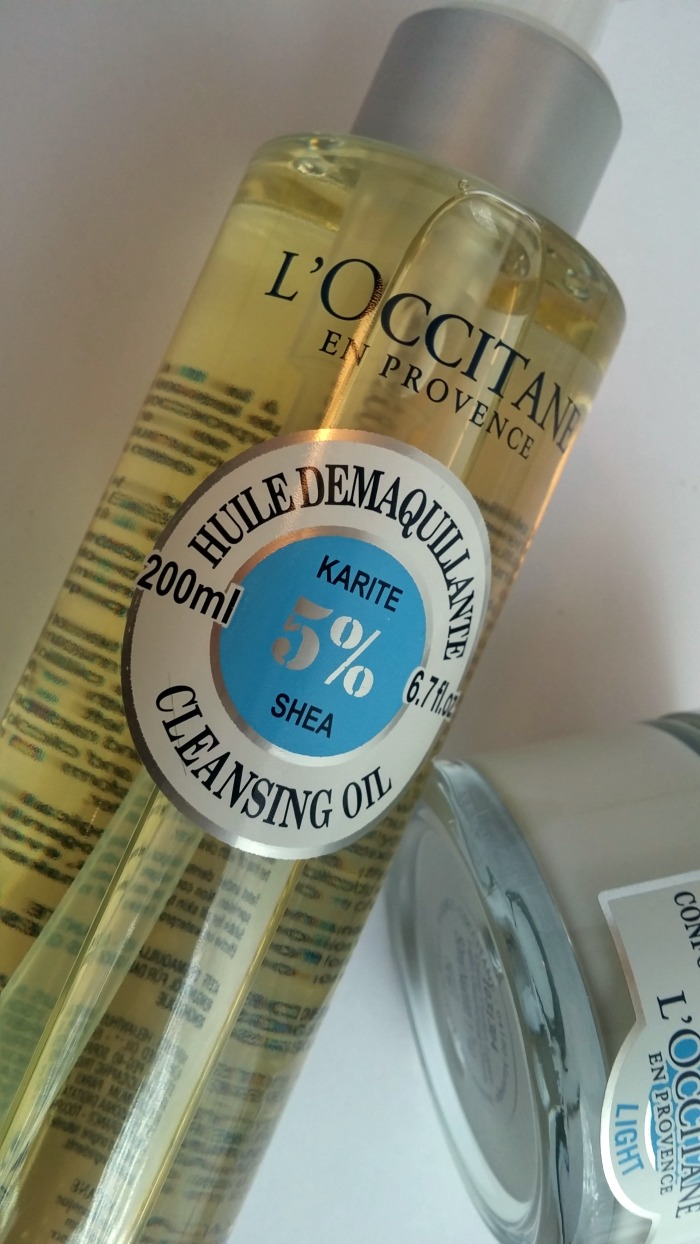 I'm a big fan of cleansing oils but not all of them are made equal. Some can break me out (I make sure there is no mineral oil listed in the ingredients) and some cleansing oils just kind of move makeup around without really dissolving it. I've been using this cleansing oil every night and it removes even my water proof makeup without a trace left behind. The silky texture also makes it feel really nice to use on your skin. I like to take my time and give myself a little massage when applying!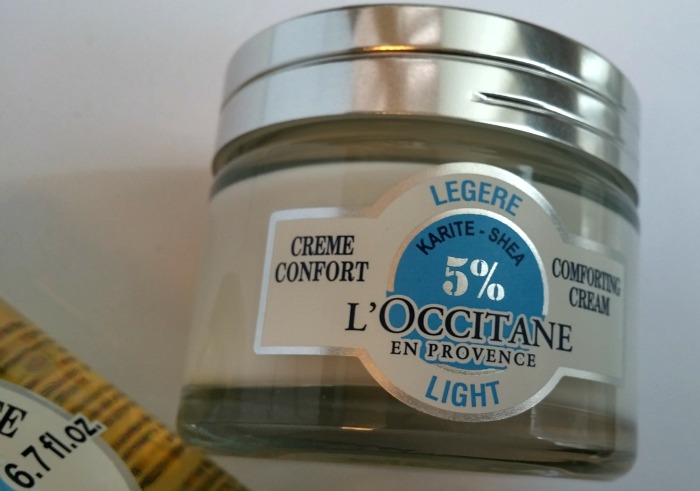 I like using this cream after my favourite serum – just a small amount goes a long way but it's not too rich or heavy feeling on my skin. It absorbs right away and keeps moisture locked into my skin all day.
The new L'Occitane Shea line also includes a richer version of the comforting cream, a toner and a cleansing milk if you're looking to pick up the other products too.
Do you look to include Shea Butter into your beauty regime?
Share on social: