As you may know I'm on the executive committee of Spark Sessions – Canada's first fashion and beauty bloggers conference. What's unique about this conference is that it's put on by bloggers for bloggers!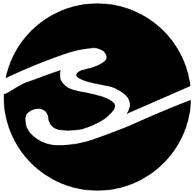 This year's conference was again packed with amazing information. To check out what everyone is saying about the conference look up our hashtag #SparkSessions on twitter!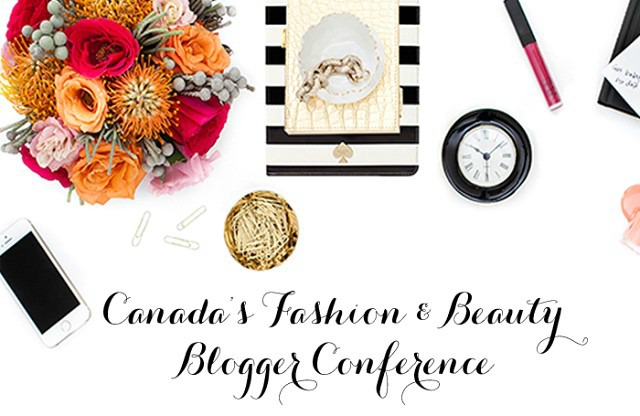 Running a conference is a completely different ball game than attending one 😉 my focus was always on keeping the agenda moving and making sure everything was going according to plan. It was lovely hearing all the positive feedback from attendees, partners and speakers. I was overwhelmed by the energy and kind words from everyone! I also loved meeting new bloggers and reuniting with others! For me, one of the best parts of the conference is the community 🙂 <3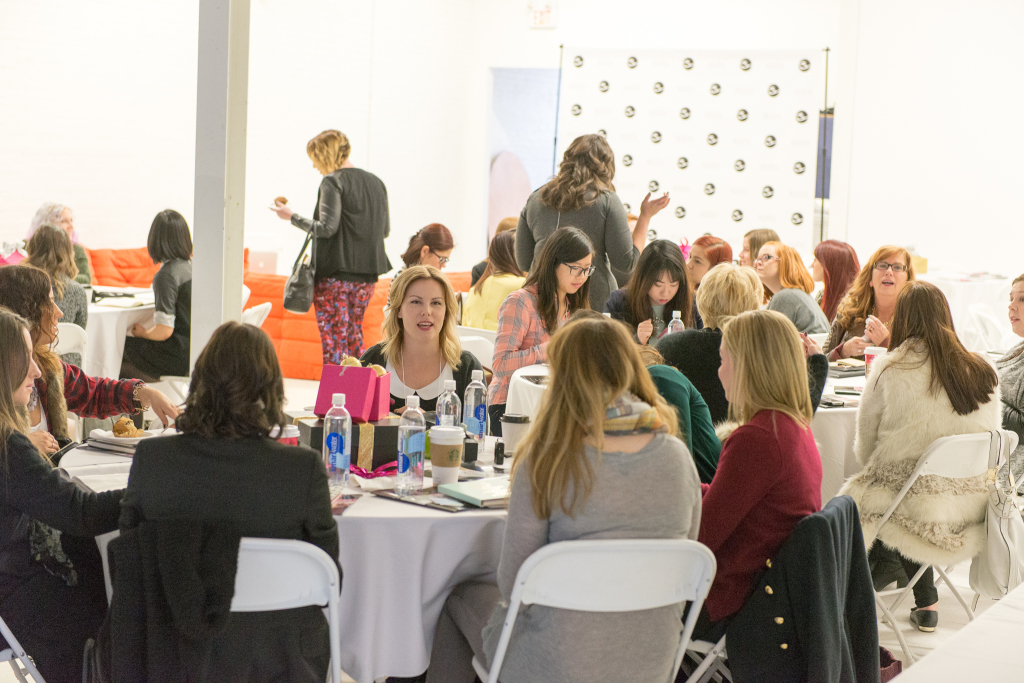 ***Photo Credit: Danny Tang***
This year there were returning attendees as well as many new faces. As I walked through the room I could feel the buzz and energy of bloggers catching up and chatting and I just knew the weekend was going to be a great one!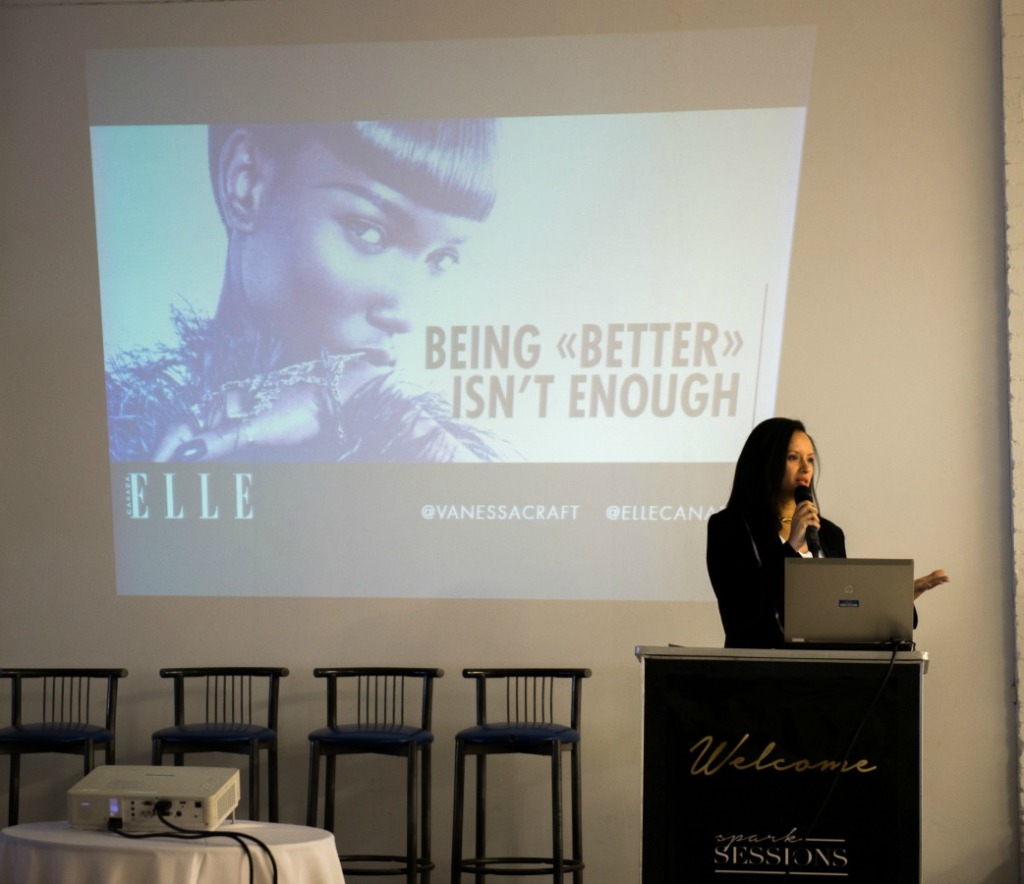 ***Vanessa Craft, Photo Credit: Kin Hai***
A theme that carried throughout the conference was finding your voice and standing out. Vanessa Craft, Beauty Director of Elle Canada said it best in her opening key note "Being better isn't enough".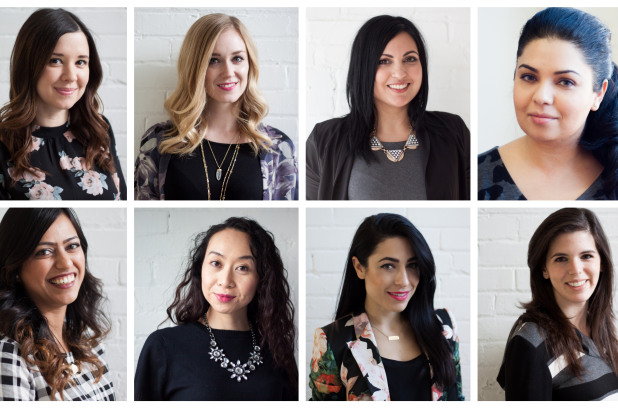 ***Jenny, Nicole, Anjali, Marissa, Anum, Me, Deanne, Melissa***
Once again we're so excited to be featured in Metro News! The entire Spark Sessions team worked so hard to bring this conference to Canadian fashion and beauty bloggers; this year we had visitors from Ottawa, the East Coast and beyond. I'm so proud of what we've been able to accomplish in 2 years and I'm looking forward to seeing what we can do for 2015 🙂
I'll leave you with a few other photos from the conference.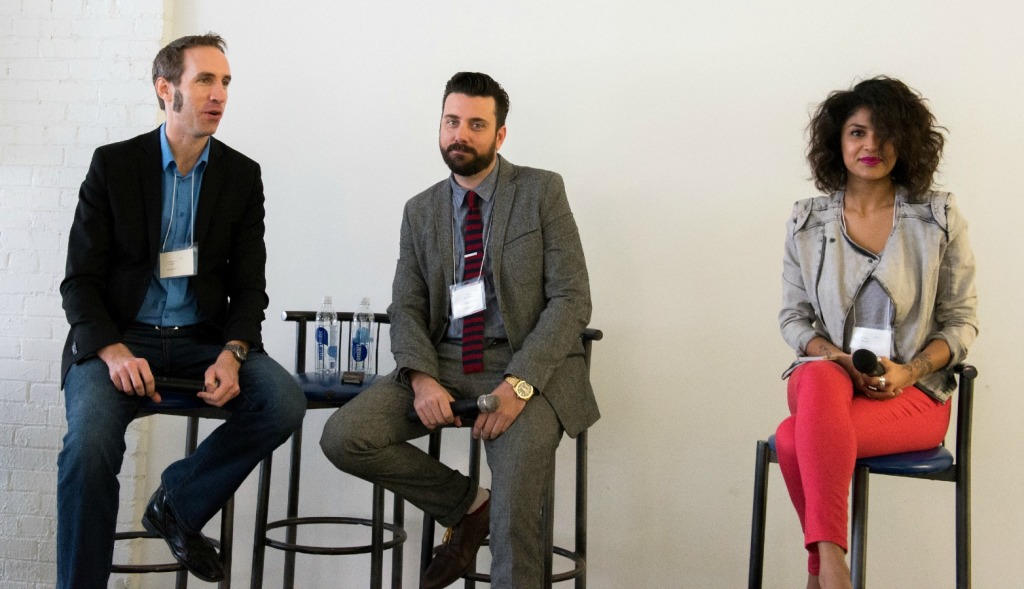 ***Digital Media Panel, Photo Credit: Kin Hai***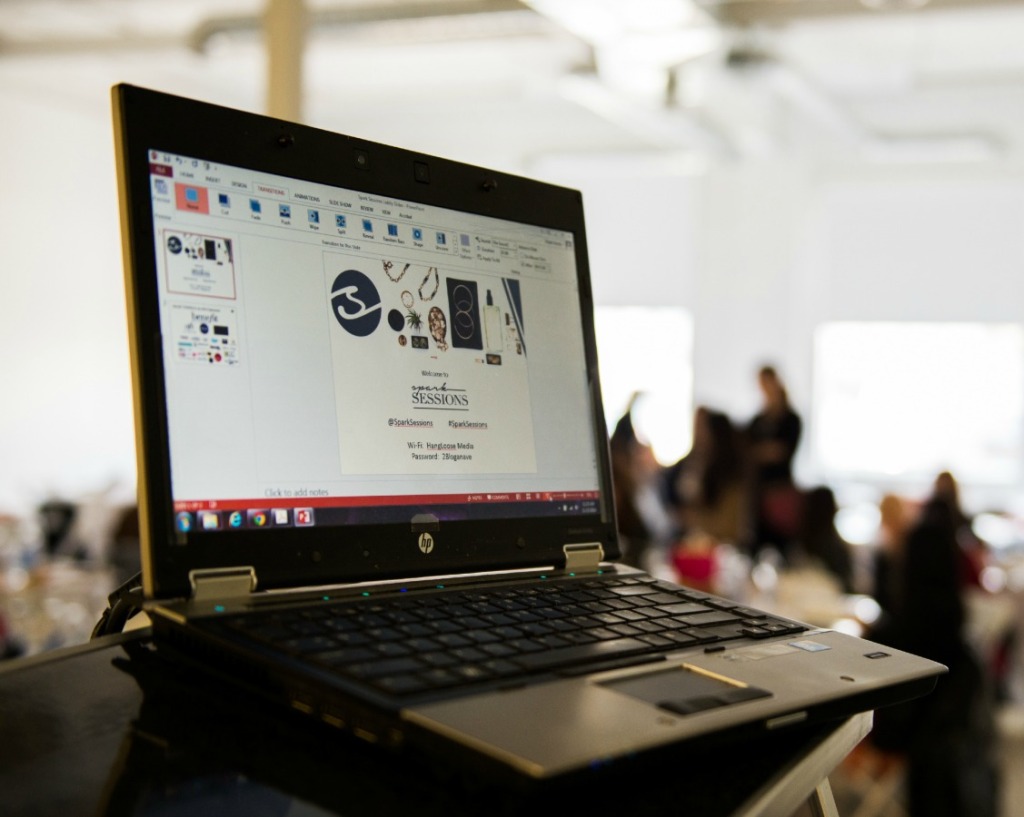 ***Photo Credit: Kin Hai***
***Rebranding Session, Photo Credit: Kin Hai***
***Maxine McDonald – Media Kit Session, Photo Credit: Kin Hai***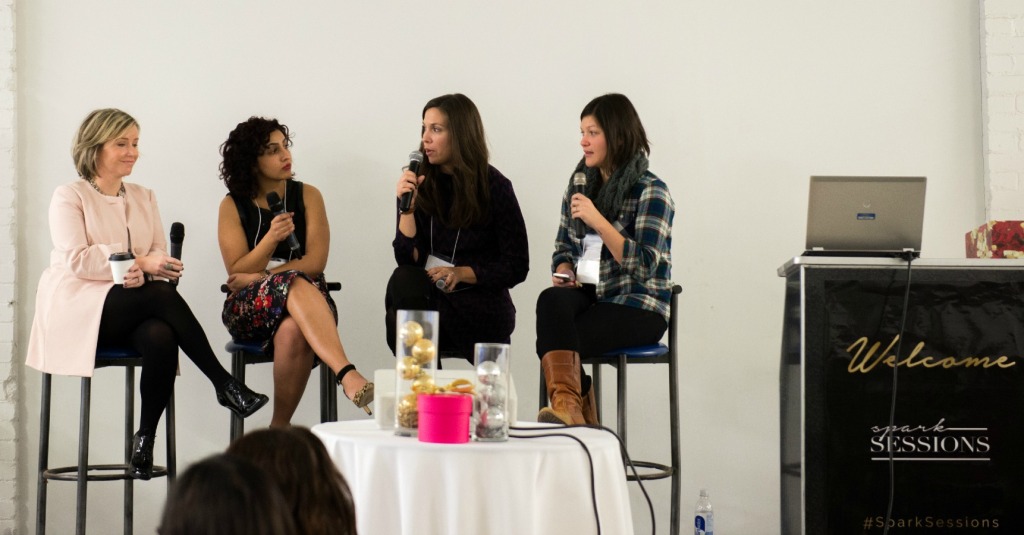 ***PR panel, Photo Credit: Kin Hai***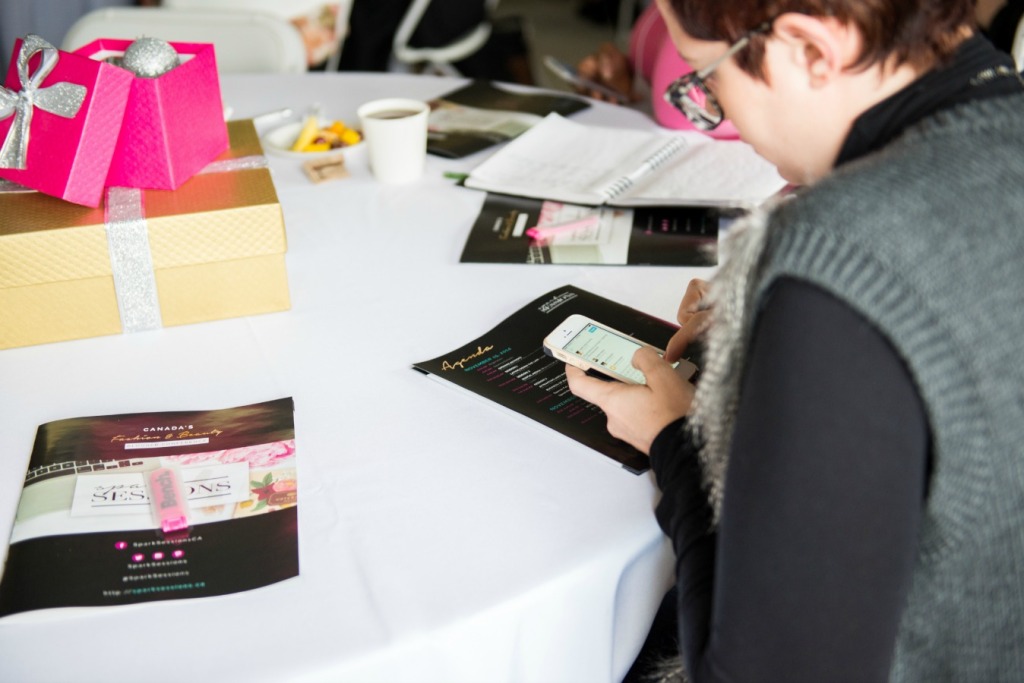 ***Photo Credit: Kin Hai***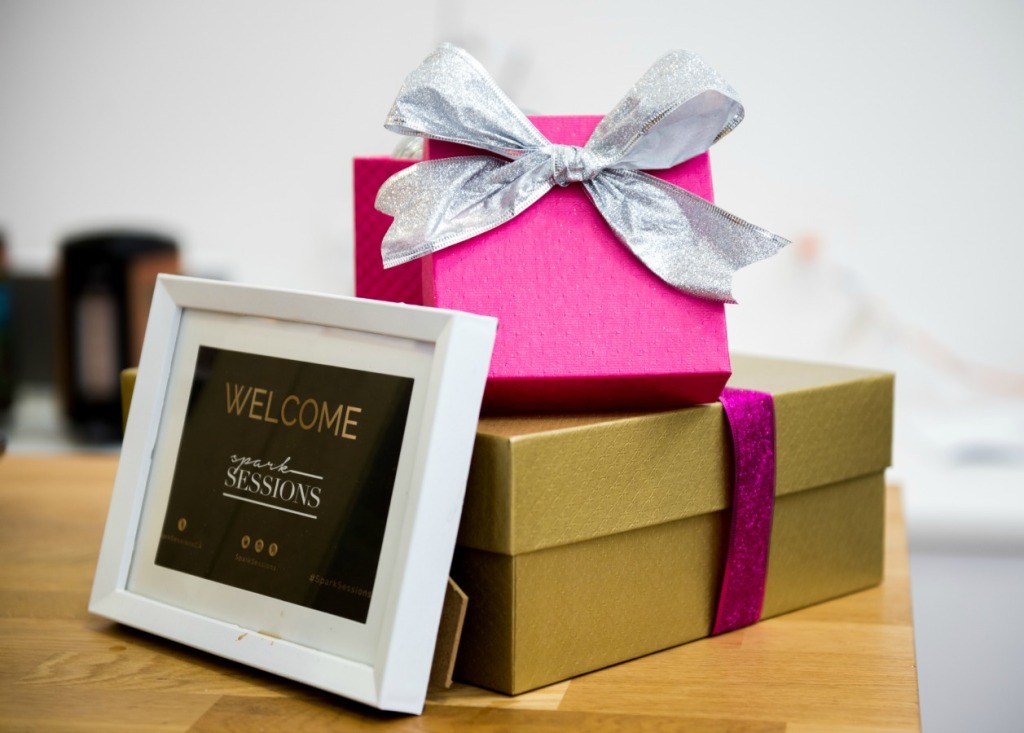 ***Photo Credit: Kin Hai***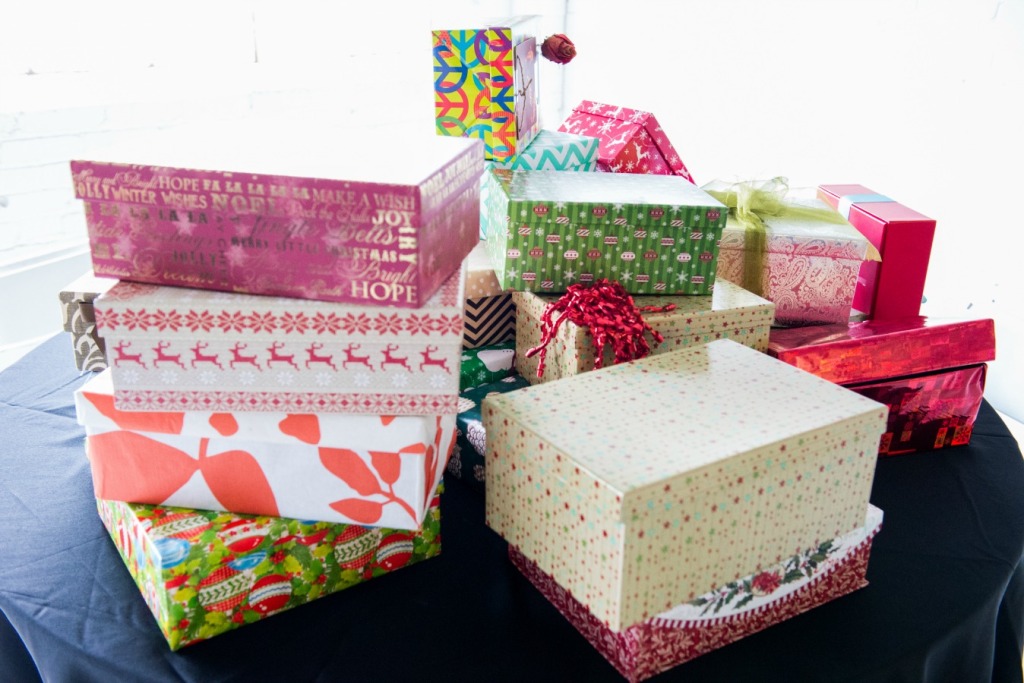 ***The Shoebox Project, Photo Credit: Kin Hai***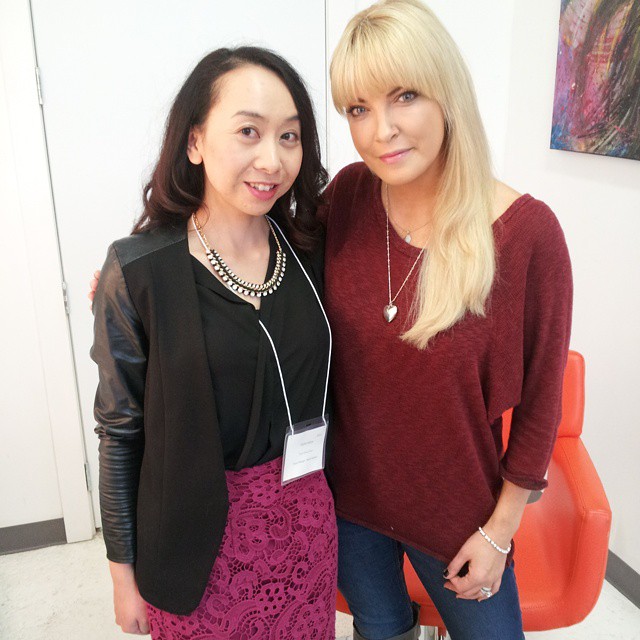 Me, with closing keynote speaker Cheryl Hickey of Entertainment Tonight Canada and Creator of OURS by Cheryl Hickey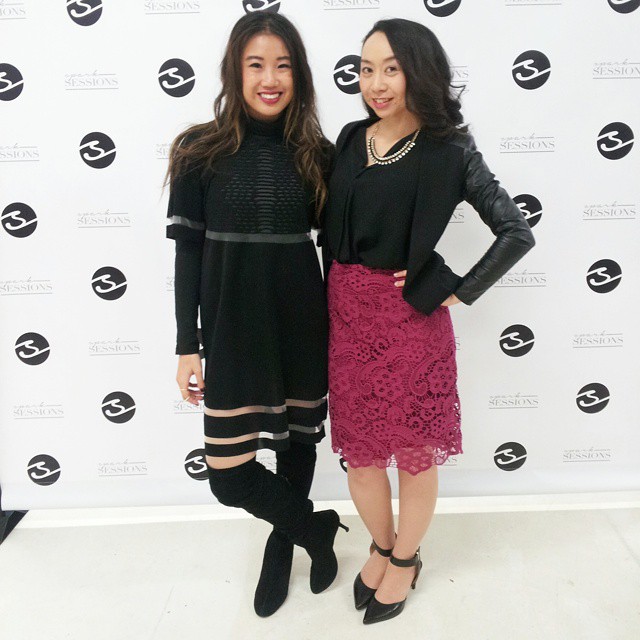 With Madelyn Chung, Editor of Stylelist Canada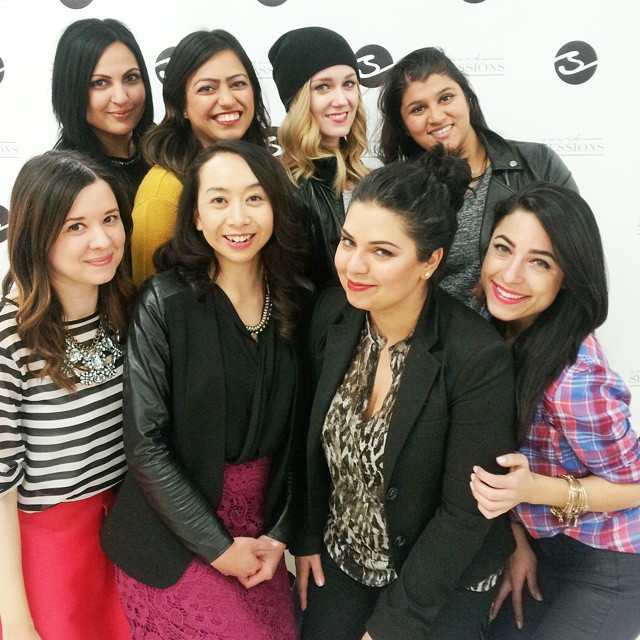 The Spark Sessions Team: Anjali, Anum, Nicole, Chelsea, Jenny, Me, Marissa, Deanne (missing – Melissa)
Did you attend the Spark Sessions conference this year? What was your favourite part?
Share on social: