Recently I had the pleasure of a attending an intimate afternoon event with THE Stacy London chatting about confidence and being prepared.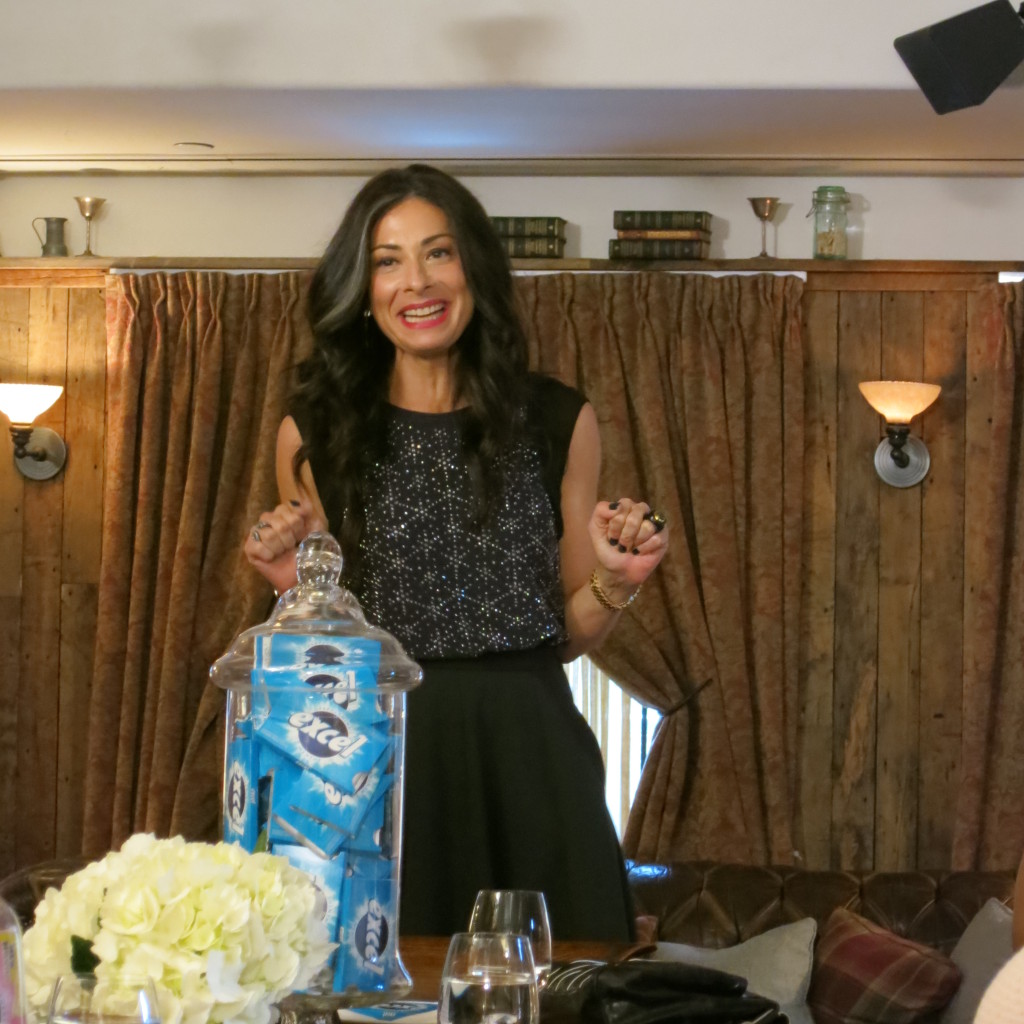 I asked her what is the one item she wouldn't wear and that evoked quite the reaction from her! She spoke of these platform round toe boots from Nasty Girl that she shouldn't wear but does and how her style has definitely shifted from the "What Not to Wear" days to who she is now as a more "experienced" woman. In the end she admitted that there isn't really anything she WOULDN'T try at this point in her life but believes it's all about the building blocks in style and preparedness for any situation that gives her the confidence to be able to experiment.
She also spoke about her time on What Not To Wear  – where in the beginning she was used to being behind the camera and made some very bad fashion choices (gasp) in the first season. She now loves to share her experiences more rather than telling people what they're doing wrong. She actually mentioned that's why she believes bloggers are so powerful and influential these days because they share their personal experiences and readers can relate to them.
My friend Steph of Blush Pretty asked her about her signature "Stacy Stripe" and she was over the moon that we all loved it. She shared that she was very sick when she was a child and she's not sure if it was the medicine or treatments but afterwards she had that grey streak and it's been part of her ever since. She loves that it's her statement and signature and even puts a clause in her contracts with brands that they cannot ask her to dye it.  I absolutely LOVE that she owns what many viewers saw as an imperfection and felt confident enough in herself and her image to not be pressured to change.
Part of being confident is being prepared. Like most of you, I carry so much in my purse – my husband often teases me about how big my bags are, but you know what? I usually have everything on hand that I need! Here's an example of some of the items I might carry with me. The most important items in my little pouch from Indigo are headache pills since I get headaches often; perfume oil in case I feel like I've absorbed undesirable scents around me; gum for fresh breath ALWAYS;  and my business cards since I never know when someone will ask for one!
Stacy London's top 5 tips to Excelerate your confidence:

PERFECT YOUR POSTURE – Keep your shoulders back and your head held high. Walking tall in this upright position will help you appear more confident

OWN YOUR STYLE FROM HEAD-TO-TOE – Dressing for success is more than following the latest fashion trends.Try to focus on the parts of your body you like (instead of those you don't) and dress to enhance these features. Feeling comfortable in your clothing and owning your personal style will help you to exude confidence

PUT YOUR FRESH BREATH FORWARD – Nothing kills confidence faster than bad breath – in any situation. Fresh breath is easy to have – simply carrying a pack of Excel gum in your pocket or purse will guarantee you're ready to get close to people. From those unexpected run-ins, to big meetings at work, or social gatherings with friends, fresh breath is a step in the right direction – always.

PLAN IN ADVANCE – From your outfit, to packing your lunch or gym bag, planning as much you can the night before will ensure that you maximize your time and head into a new day feeling your most confident.

DON'T SKIMP ON THE DETAILS – While it may seem small, completing your look with a new lipstick, fresh coat of nail polish, or fastening that brand new necklace around your neck are all easy ways to help you look and feel your best in no time!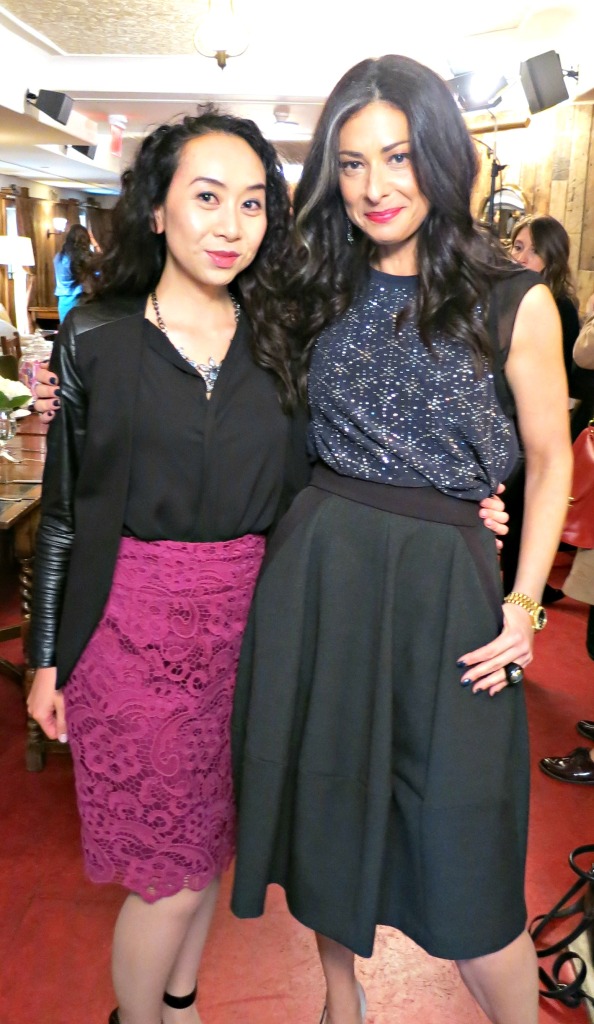 This was one afternoon I will truly never forget. Stacy London was gracious and so lovely and I can't believe I met her – let alone had a conversation with her!
What makes you most confident? What do you carry in your purse to always be prepared?
Share on social: