My love for massages, facials, and all spa related luxuries made me giddy with excitement to use Tata Harper's Smoothing Body Scrub & Redefining Body Balm. They may seem a bit over the top – but then, what can I say, I love all the little luxuries that being a girl has to offer!
Since I can't indulge in spas all the time, I decided to commit to more spa-at-home days. Check out my new "2-Step Spa-At-Home" routine.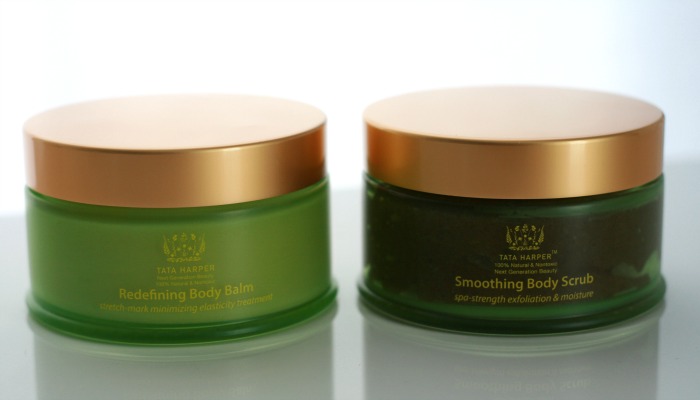 I used the Smoothing Body Scrub every other day for a week, and the redefining body balm every day; and WOW was I impressed. There's a light jasmine smell which I love, since I'm not a fan of strong smelling products. I mimicked what I learned during my many spa visits and applied the body scrub all over my body and face before my bath. Note that this product is meant to be a body scrub however, I personally felt the granules were fine enough to use on my face!
Once it was rinsed off, my skin felt like silk! I'm absolutely going to make this product a regular part of my beauty regime. The body scrub contains Himalayan & Hawaiian sea salts; which I know from first hand experience, leaves your skin so incredibly soft.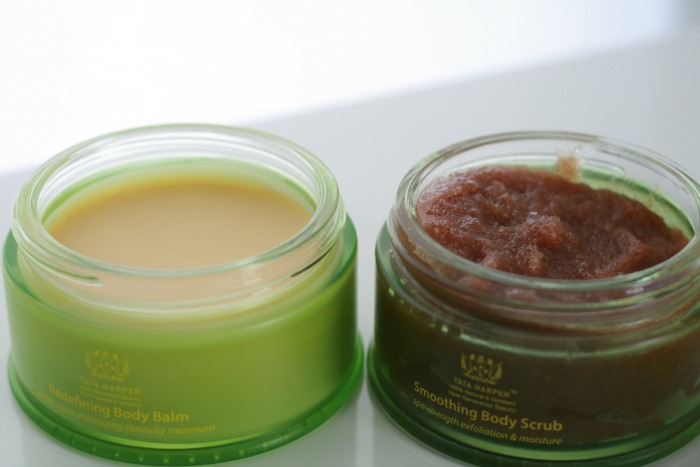 Moving onto the second part of my "2-Step Spa-At-Home" experience, I applied the Redefining Body Balm generously all over my body. Let me tell you, a little goes a long way. Just a small dollop in the palm of my hand was all I needed. The body balm left my skin feeling soft, silky, and dewy! I swear when looking in the mirror I glowed – okay, perhaps it was also the fact that I was just very relaxed and happy from my 20 minute soak in the tub! 😉
I loved both these products; they are perfect for a great at-home-spa quality feel, and I can confidently say that I will continue using the body scrub every other day and the redefining body balm after every shower!
To share my love of  these newly discovered spa products, I asked my mom to also give them a try – I really value her opinion as she's 53, practically wrinkle free and loving life! My Mom loved the results.  She agreed that her skin felt amazing after rinsing off the scrub. She also said her skin felt more firm after using the redefining body cream. However, my mom is a lover of products with more powerful perfume smells and found that she didn't enjoy the organic smell of either product. She felt it smelled "too natural, almost like fresh grass and the outdoors in summertime" – and that's a direct quote! To be fair, my mother believes a woman's scent should announce her arrival and linger when she leaves; which is the complete opposite of me 😛
Both Tata Harper body products are great and I am already looking forward to using this product again. In wrapping up my review I'd also like to mention that I have just recommended this prouct to my sister-in-law who is expecting! The body scrub is all natural and the redefining body balm will help to reduce stretch marks!
The Tata Harper Body Scrub retails for $82 while the Redefining Body Balm retails for $132 and both are available at Murale. While these are definitely products at a higher end price point, if you're looking for that true spa-at-home experience these are the products for you.
Have you tried out any Tata Harper body products before?
Share on social: