There's nothing better than being outside, sipping something cool and refreshing. I love a good mojito and the people at The Body Shop seemed to have read my mind. The new limited edition Virgin Mojito Body Care range gives you all the minty lime freshness you'd want in 6 delicious forms.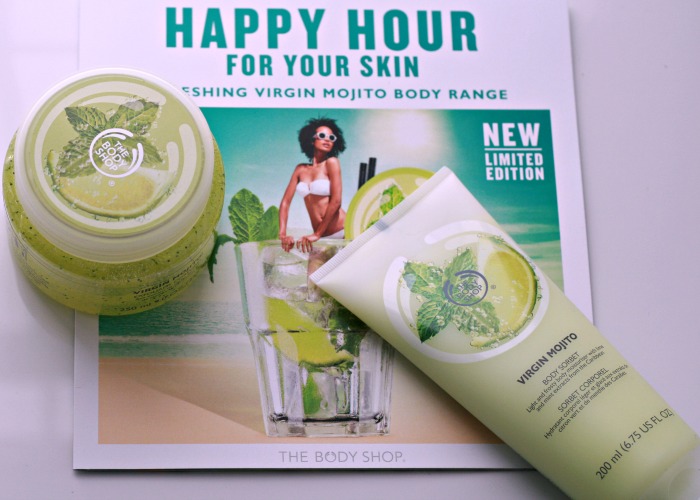 For a limited time, you can cleanse,moisturize, or splash on this refreshing scent with a lime twist. I've had fun scrubbing away sticky sunscreen after a day in the sun using their Body Scrub.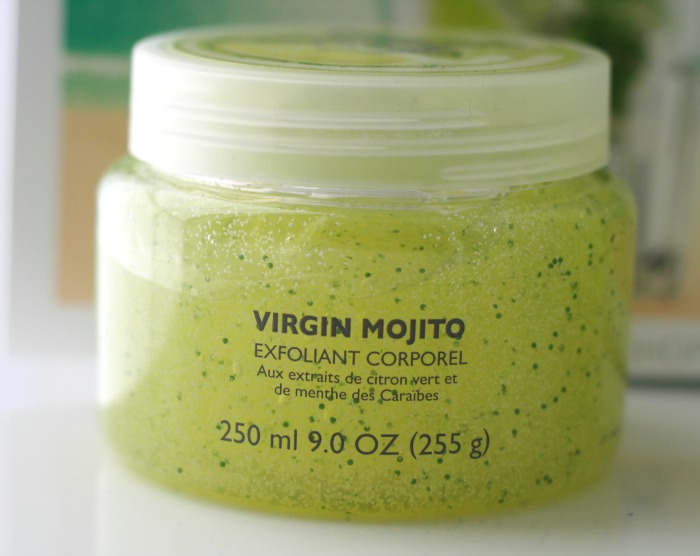 It feels a bit like putting lime JELL-O on me, but it leaves my skin feeling pretty clean. If you prefer a gel, the Virgin Mojito Shower Gel works up into a cooling lather.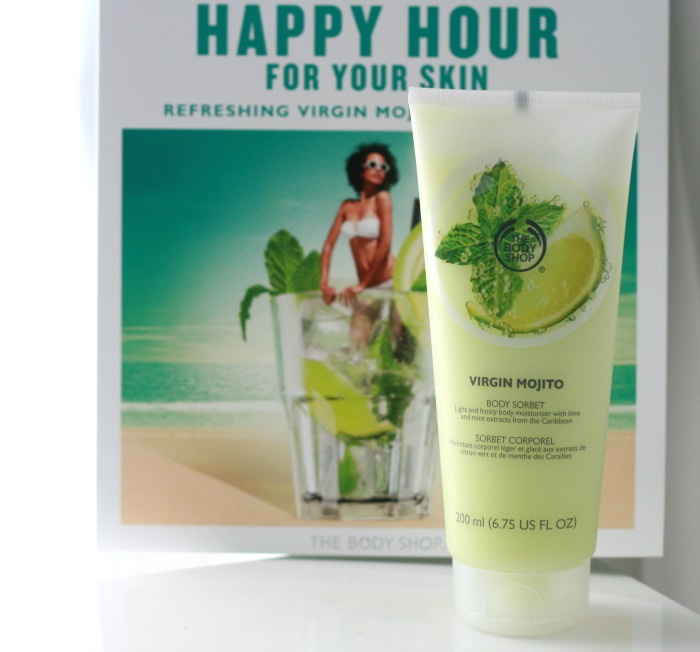 I LOVE the idea of taking a mojito and turning it into a frozen blended drink, like a margarita. Whenever I  moisturize using the Body Sorbet, I start craving one of those drinks. The sorbet has the moisturizing power of a lotion, but contains fine granules that makes me think of a slushee! It also has hints of shimmer in it, giving your body a great summer glow. Virgin Mojito is even a part of their world-famous body butter collection! As always, this body butter is non-sticky and non-greasy, so if you put this on before you head out, it won't feel like you've already been outside for hours.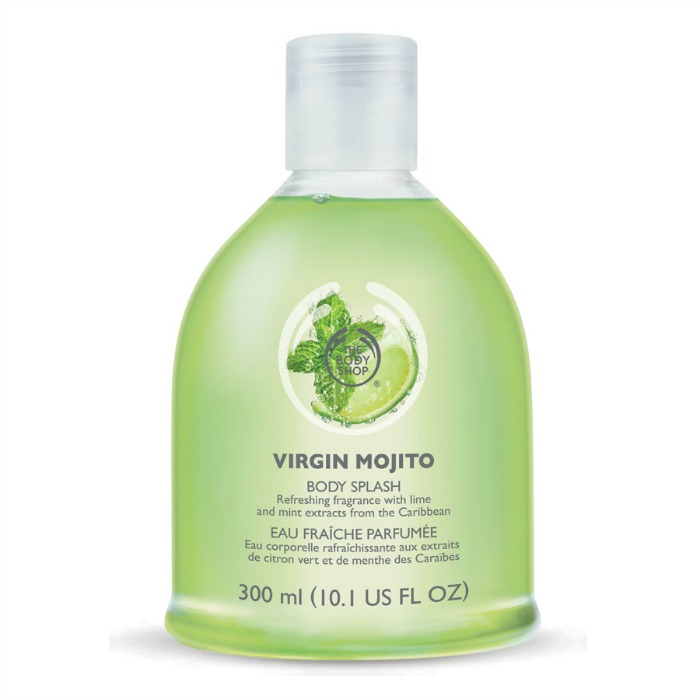 Finally, if you just want to spray on a bit of freshness before you head out the door, The Body Shop has created the Body Splash. You can keep on applying this light fragrance throughout the day to give you a bit of a lift and make everyone around you wonder where's the nearest poolside bar.
Each of The Body Shop's Virgin Mojito limited edition products range from $9 – $22 and you can pick up a Deluxe Gift Set collection for $60.
Are you ready to splash into summer? What's your go-to drink?
Share on social: