Recently I had the opportunity to meet with Jennifer Freitas of The Truth Beauty Company located in the heart of uptown Waterloo, Ontario. My friend Flavia had only good things to say about the natural products that the store sold – so I could not resist checking out this lovely establishment for myself!
I was intrigued and filled with questions about Jennifer, her products and her overall vision for her company. Today I thought I would share some of her tips with the readers of Toronto Beauty Reviews.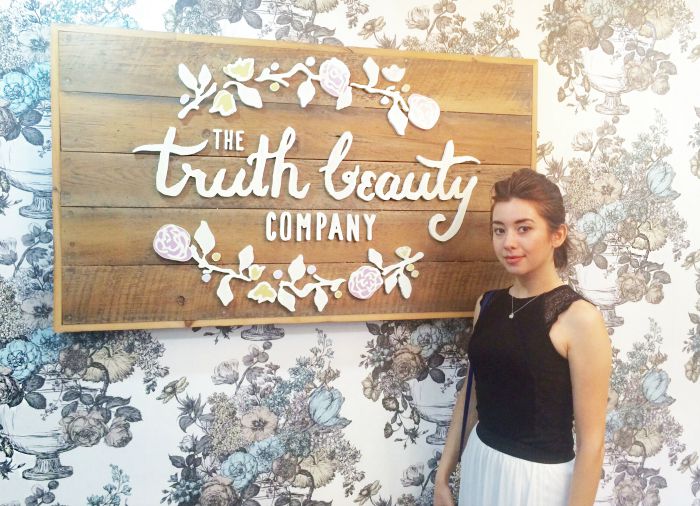 When was The Truth Beauty Company originally founded and what inspired you to start?
 Truth Beauty opened its doors and online store in February 2013 – although, we had begun our Non-toxic beauty business in 2010, albeit under another name and in a different location.
Truthfully , Truth Beauty was incarnated out of necessity; when I moved back to the Kitchener-Waterloo area in 2009 to raise my twin daughters, there was no place for me to get the clean personal care products that I wanted! Sure, I was able to find cleaner brands at health food stores but I found that they always under-performed. Being green doesn't mean that I don't want my make-up to last all day or my hair-spray not to hold.  Women should not have to sacrifice efficacy – or even luxury – for the sake of doing good to their bodies or the planet!
Tell us a bit about the types of products you carry and the process that goes into choosing a particular line that will be carried in your store.
Our shop is dedicated to everything 'Green Beauty'; everything from hair-care, styling products, skin-care, body-care, make-up and more! We even have a selection of wares for men and little ones! In addition to the many amazing brands of 'natural' personal care lines, we stock complimenting items that you might find around your home – making us a great place for gifts or to pick up something unique for yourself!
When I am curating the selection, the first criteria items must meet is how clean are they; meaning do they contain toxic chemicals that are not only problematic for our own health but also the environment. Secondly, the products need to be effective! Just because we are taking out the toxins doesn't mean we don't want our products to perform – your foundation will give you coverage all day, your lipstick will stay vibrant and of course, your deodorant will work! Packaging also matters; is it esthetically attractive to be on your vanity for 3 months? And is the format easy to use? Reputation is important as well – is the brand well known? Because if it is reputable it is probably pretty awesome!
With summer in full swing, what is the number one thing to be mindful of when caring for your body and skin?
 Of course, sun protection!! Sunburn is a massive trauma to the skin and if one truly understands the damage being done, you would do everything to avoid them! Sun damage is by far the most significant cause of wrinkling, skin aging and skin cancers. So sunscreen is staple Number 1 for the summer months.
I am also a huge fan of exfoliating – in the winter we do it to keep dry skin at bay – and in the summer months, we do it to keep dead skin from clogging our pores! Additionally, because so much more skin is exposed in the summer due to summer fashions, it is super nice to have the softest, non-bumpy, dewy skin making an appearance! I love feeling uber sexy in shorts knowing my legs are smooth, well-hydrated and glistening!
 If someone (like myself) only has about 5 minutes in the morning to prep my face for the day ahead – what product(s) would you suggest? For normal skin? Dry? Oily?
Honestly, skin-care doesn't have to be a time-consuming chore. The key to achieving beautiful skin (outside of dietary factors) is simply consistency – meaning you must cleanse and moisturize daily! That will give you a decent base to work from.
Every morning though, before you begin your make-up application you want to at least do a very basic cleanse (if you were thorough the night before (and this is an absolute daily necessity), then a quick rinse, with or without cleanser. Sunscreen next, then your toner (which helps maintain the perfect pH and keeps the pores tight), and while this is still dewy, begin massaging in your face cream. Ensure your skin is well hydrated before you begin your make-up as it will reduce the appearance of lines or any flakey skin! That should have taken you all of 3 minutes, so no excuses!
You mention different skin-types and I feel the same steps apply to all of them – what would differ would be the products being used. Someone with dry skin will use a different toner than someone with oily skin and same for moisturizer! There are some natural ingredients that are better suited for different skin-types but I think that is a whole separate discussion!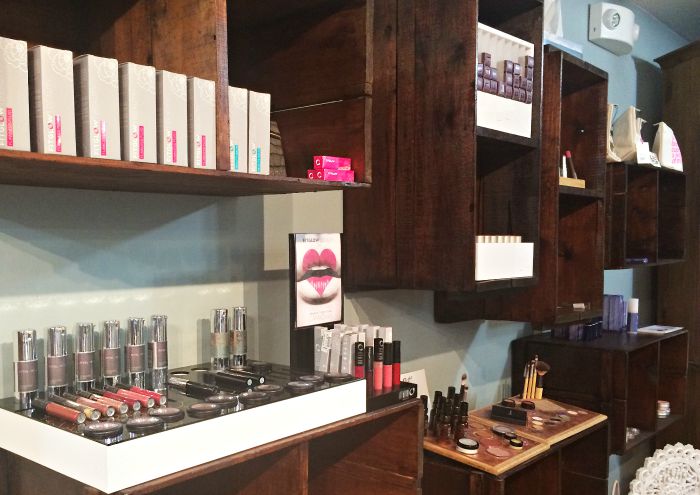 What's next?
 Truth Beauty is growing so fast and it is so exciting to see customers become aware of the toxins that are in conventional products and looking for options! We hope to continue to grow and would love to see additional stores throughout Ontario in the next few years! We also plan to ramp up our website and improve its functionality – so stay tuned TrueBeauties!
Thank you, Jennifer!
I was later able to try out a couple of the amazing products Jennifer carries; one of them being a bath bomb that she makes herself! I have to say I used it right away and my skin was left gloriously soft –with my water being luxuriously scented! The bath bombs are the one product she creates from home; the rest of what she carries are North American, holistic lines that are carefully chosen for their quality.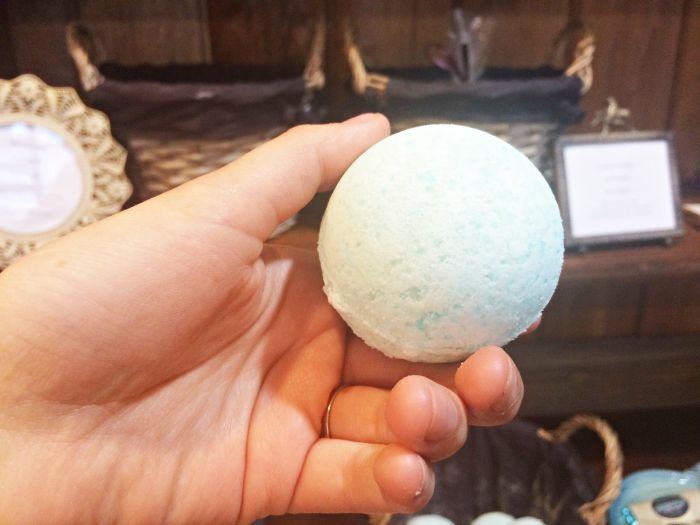 I have been using a lip gloss made by FITGLOW BEAUTY, another exceptional  brand carried by The Truth Beauty Company, in a perfect coral shade called "Koi." This brand is Canadian, toxin free and has results equivalent to other high performing,  but non-holistic cosmetic products.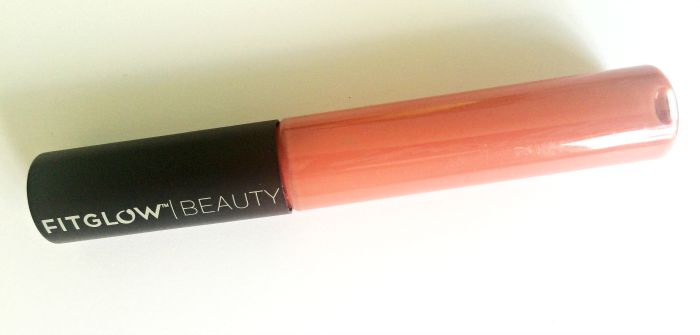 I was impressed by how non-sticky and smooth the formula is, as well as its staying power.  For me, once I try a product and it fulfills or exceeds my expectations, I am a loyal fan. FITGLOW BEAUTY has definitely won me over!
Overall my experience at Jennifer's lovely store is fantastic! If you live in the Waterloo area, or are popping over to the city for a visit (it's very close to Toronto!) dropping by The Truth Beauty Company and picking up some holistic goodies is a must! Otherwise, shop from the comfort of home on the website – or follow them on Instagram.
Share on social: